Wedding Etiquette That's Outdated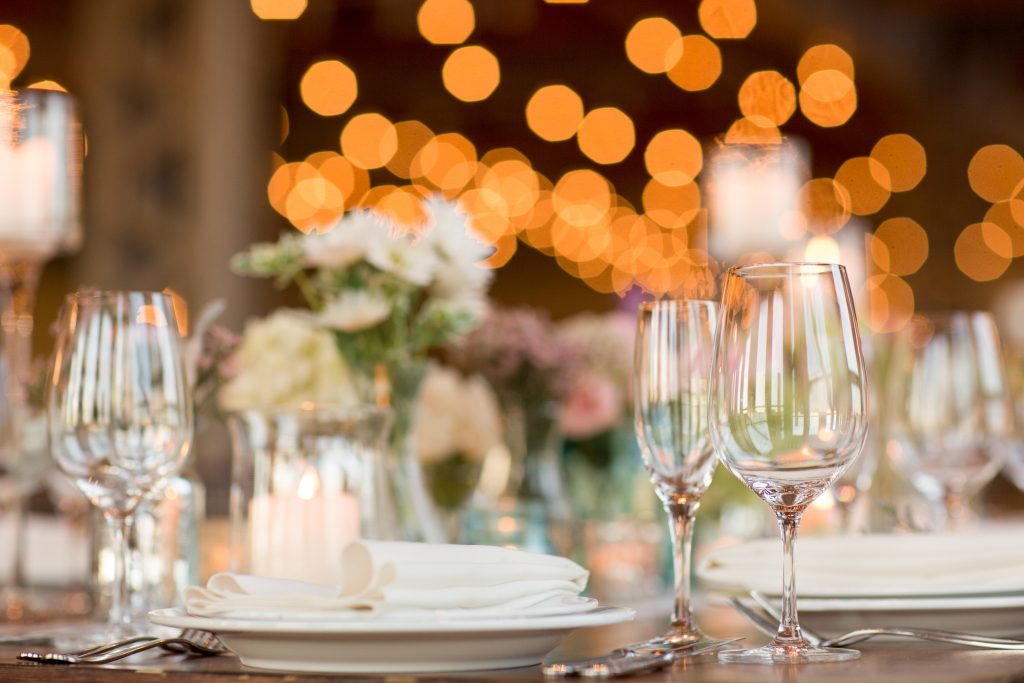 For decades, there has been an endless list of 'dos' and 'don'ts' given out to couples for their wedding day. It is believed that following all this etiquette will result in a perfect and flawless wedding that people will not stop talking about! Though everything is changing and that too at a fast pace. From backyard weddings to elopements to virtual weddings, we think we have seen enough changes in wedding trends in all these years (especially the last year, all thanks to COVID-19). With everything changing and getting more personalized, the wedding etiquettes also change with every season that passes.
We know that there is no denying the fact that wedding etiquettes are important. Wedding etiquettes not only ensure your wedding guests remain on their best course, but it also creates a general understanding of what a bride and groom should wear, or what you should gift to your guests as wedding favors, and many more things. While some wedding etiquette rules of the past still remain, many of them have changed over the years!
As everything is getting modernized, weddings are too! One of the best things about weddings these days is that all of the old-fashioned wedding reception traditions and wedding etiquette rules are flexible and can be changed as per the comfort and choice of the couple getting hitched! Because we believe that there is no right way to get married! If you and your partner want to skip the fancy, three-tier wedding cake in lieu of an add-your-own toppings cupcake bar, you can surely go for it without any hesitation! It's your wedding day and everything about it can be easily personalized to anything you hold near and dear, rather than what you may have heard 'must' be done on your wedding day! Whether it's an extravagant wedding cake or a pair of amazing heels for you or an eclectic wedding party, you can easily set yourself and your partner and all your wedding guests break free from all these traditional wedding etiquettes. This blog will surely help you to carve your own path to 'I do', we have mentioned some outdated wedding etiquette tips that you can skip, replace, or upgrade to your personalized wedding day vision! So, all the modern-day brides out there, add a bit of modern touch to your wedding day and have an out-of-the-box wedding day that your wedding guests will not stop gushing about!

Colorful wedding dresses are so in Trend
Gone are the days when a bride has to keep her options limited to a white wedding dress. With everything changing around, our modern-day romantic brides are opting for colorful wedding dresses and ditching traditional white wedding dresses. Well, we completely support this decision of a bride, as it's her special day, and she has the complete power to wear whatever color she wants!
Couples don't have to wait to see each other until the wedding ceremony
If you are a traditional couple, then we are pretty much sure that you both are not going to see your darling before the wedding ceremony. But if you are a couple who wants to enjoy cocktail hour with your loving guests, and tradition is not really your cup of tea, then breaking this rule is perfect for you! With couples encouraged to see each other before the wedding ceremony is all decked out, the first look wedding photography sessions are becoming insanely popular. These days more and more couples are opting to have their first look moment before they head for their wedding ceremony. The charm of the first look is something that can never be expressed in words. A first look is a very private moment between the couple and their wedding photograph. This opportunity not only offers wedding photographers endless opportunities to capture stunning wedding photos but it is the moment for the couple to see each other before the ceremony and lessens the anxiety. It is indeed a very emotional moment for the couples and for their family members too! Well, the first look also allows you and your partner to pose with your closest family members and friends, as long as you don't mind them seeing you before you walk down the aisle. Just think it like this way, the more pictures you will take before the ceremony with your family members and friends, the more time you both will have to enjoy your wedding reception and cocktail hour!
You can walk down the aisle 'Alone with full Grace'
Well, a walk down the aisle with your handsome and dearest daddy by your side is something so emotional and whimsical to witness. It is a dream of every bride that her father escorts his beautiful daughter down the aisle towards the love of her life to start the new journey! But our modern-day brides are switching up this tradition. Some brides choose to have both their mother and father walk her down the aisle together while others want to take this trip alone while making a remarkable statement amongst all the wedding guests! Our modern brides are very much confident and independent, and thus prefer to walk down to their fiance all by themselves. Besides, many aisles are narrow and adorned with flowers and all, so if a bride is wearing a ballgown, she might be the only person who fits down the aisle in a flawless and perfect way!
Parents don't have to bear the wedding expenses anymore
Back in the day, the responsibility of funding the entire wedding was primarily of the bride's parents. As centuries backs, brides weren't expected to work, and hence the cost of the wedding was taken care of by her parents. But, today we are seeing couples are not working in this favor anymore. These days the family members and the friends of the couple prefer sponsoring certain elements of the wedding, and the couples usually pay for their wedding expenses from their own pockets without making it a burden on their families!
The bridesmaids can wear any color on the Wedding Day
Gone are the days when lovely and beautiful bridesmaids were expected to wear white or we say matching dresses to that with the bride. Years back black attire was traditionally reserved for funerals, but as it is an evolving world, these days bridesmaids are opting for black dresses. The truth is that back is often a flattering and universal color that definitely looks good on almost every body type and complexion. Our modern-day brides are being carefree and supportive when their bridesmaids are selecting a black-colored bridesmaids dress.
Just a pro tip here, if the theme of the wedding is 'Black Tie', then by all means a stunning and sexy festive black dress will make your bridal party look mesmerizing. But if in case the wedding is planned during an early afternoon, then we believe going for a lighter shade for bridesmaids' dresses will make the setting more cheerful and celebratory!
Wearing a Wedding Gown with a wedding veil is an option now!
With so many new and amazing wedding themes, and ideas the bride is also making changes in her wedding dress. With a barn, backyard, and destination wedding so much in demand, wedding ceremonies are becoming more light, casual, and personalized! Just like wedding ceremonies and ideas, styles have also evolved to keep up with the growing and latest trends. Nowadays, our glamorous brides are opting for wedding dresses with a shorter hemline, so that they can have the best time of their lives without being much concerned about their wedding dress. On the contrary, they are also ditching the train and veil for pretty floral crowns or some decorative piece of hair jewelry, creating a fresh take to the old-age tradition!
Bouquet and Garter Toss
We all know that these two traditions were kinda mandatory in the past, but now it is strictly optional for the couple to do it. If you actually don't wanna do any of these, you can simply opt not to. Many modern brides are not comfortable with the idea of their groom lifting up their skirt to grab the garter, just only to toss it over his head to his guys. So, brides, these days are choosing to forego wearing garter altogether.
And about the wedding bouquet toss, these days couples choose to simply hand over the bridal bouquet off to the couple in the room who has been married the longest or who are planning on getting hitched next!
Your Wedding Ceremony does not have to be in a house of Worship
Initially, the wedding ceremonies were usually used to be reserved for the church setting as it was believed to have a significant and appropriate religious component. But with the change in everything and especially in wedding trends, couples these days see themselves getting hitched in a variety of settings that actually mean something special and unique to them. From outdoor vineyards to rustic barns, couples are choosing various different settings for their wedding ceremonies.
No specific order to have a perfect wedding reception
Well, of course, there are certain things that need to be organized in order to have a perfect and flawless wedding reception. Such as, parents' dances, cake cutting ceremonies, and other traditions, but on the other hand, there is no set order in which you need to have them. It's your wedding day and you can have anything in whichever sequence you want without any second thought. If you are not a person who always keeps up with the tradition, then you can simply ditch it all. If you want to enjoy the dance with your group for the night then you can simply have that. If you and your partner want everything to be spread out, that's fine, too! It's your day and your wedding, so schedule whatever you want, in whatever order you want.
Designated Table Up Front
Typically, there is a sweetheart table set up at a wedding reception where the newlyweds are expected to sit with their wedding party during the wedding reception. However, these days couples are wanting to choose to sit at a larger table with all their family and close friends. Well, most of the couples during their wedding reception spend their evening 'on the move' greeting and thanking all their wedding guests for their support and participation!
You can always ditch the Rice Toss Exit with something fancier
Going as per the history and tradition (especially Romans and Greeks), exiting the reception while tossing the rice brings happiness and prosperity and all the positive energy to the newly wedded couple. Since then, rice and grain have been the confetti of choice for the ceremony departure. But, as things are changing, couples are somewhere leaving the old traditions behind while adding some new and fancy ways to the wedding. These days, for a memorable wedding exit, couples can have their wedding guests blow bubbles, or toss confetti, ring bells, or wave sparklers, for a fun and memorable memory of everyone being involved!
Your wedding day should be on Weekend
Well everyone loves a weekend wedding but this wedding etiquette rule is now becoming less and less true! In fact, our celebrities are heading their way for Monday weddings to be acceptable, but yet there are chances that your wedding guests may not be fans of this, but a wedding on Saturday night is not a rule anymore. Because these days everything depends on the availability of the wedding venue and the wedding season. So, if everything works in the favor of the couple and the wedding day comes out to be on Tuesday afternoon, couples will not deny it, they will happily accept it! There are chances that a weekday wedding will affect your wedding guests list. Here is a pro tip for all the couples who are planning to get married soon, if you are planning a small and intimate wedding and your wedding venue offers you non-traditional wedding dates, there is nothing wrong with taking one of them!
Decorating the Car
Whether on the big screen or in real life, we have seen endless times that when the newly wedded couple gets into a car the car is adorned with big letters saying 'just married'. And as they drive off into the sunset, balloons, streamers, and aluminum cans drag on the road behind them. Well, if you don't want something common like this and want to try something different and unique, always feel free to scrap it. You can try to call an Uber or always rent a horse-drawn carriage to have a fairytale-like experience or you can always call a vintage Rolls Royce (for a grand and memorable experience), allowing someone else to take the reins so that you and your darling can sit back in the back seat and enjoy the ride while having some romantic time alone!
Honeymoon
Traditionally the newlywed couple used to go for a 10-day honeymoon. But our modern-day couples are choosing to pass on the extravagant long trip as these days it's kind of overwhelming. Instead of a long honeymoon, couples are choosing to take two or more small trips while managing their official work too! Just a pro tip here, try to plan your trips around the weekends and holidays so that you can make the most of your time off with each other!
As we already mentioned above, there is no specific right way to have a wedding ceremony or a wedding reception. The world is ever-changing and ever-evolving and so are these wedding etiquette rules. So, stick to the old traditions, if you want to add some twist to your wedding day you are always welcome and encouraged to do it! It's your day and it should resonate with you, your personality, and your unique and romantic love story! Happy wedding!