His & Hers Anniversary Gifts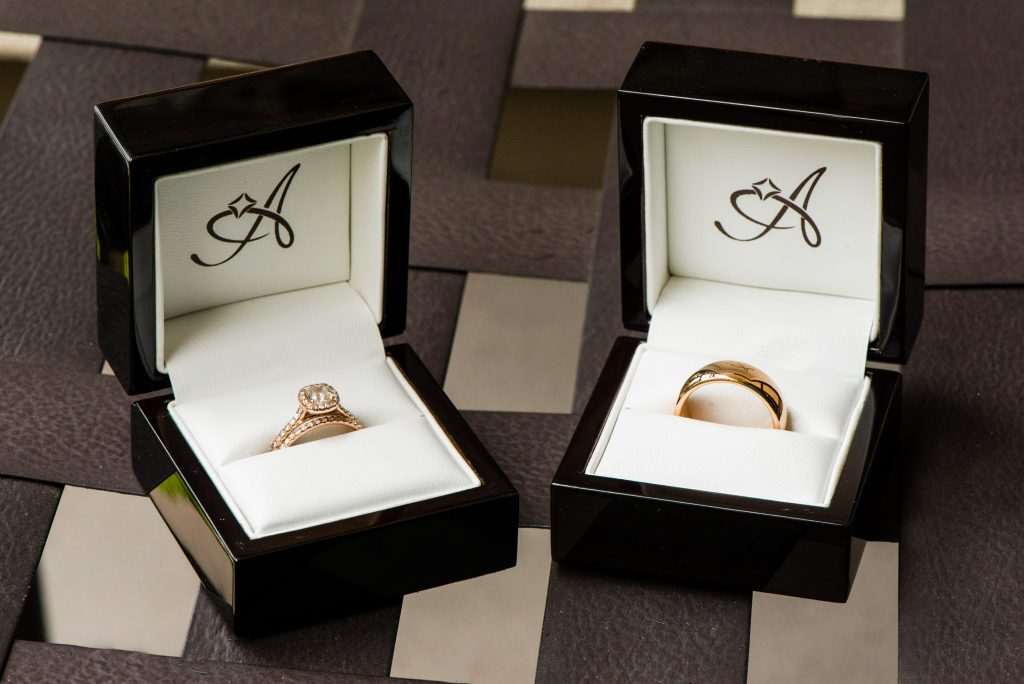 The moment you exit from your wedding, one more day gets added to the list of special days that deserve a mind-blowing celebration and a sweet present. There are some moments that are not enough in their occurrence, and demand to be revisited every now and then. And what better occasion to recollect them fondly than a wedding anniversary? Much more than etiquette, giving/receiving gifts is one of the five love languages (by Chapman)! While the rest four (quality time, physical touch, words of affirmation, acts of service) are pretty forthright it's the first one that seen as the most complicated one. Gift-giving means we "speak" our love through presents ranging from small tokens to surprise deliveries. Expensive or reasonable, a gift offered to someone you love can accomplish a lot! The gift you choose tells a lot about you as a person and the relationship you have with the gift receiver. Usually one knows somewhat about the person who they are buying a gift for which helps you select a gift for them as per the occasion. On the other hand, when it comes to choosing an anniversary gift for their significant other, just knowing them is not enough! To give a gift with meaning and thought behind it requires attention and empathy, which ultimately strengthens the relationship connection. And then the gift becomes a symbol of the sentiment, increasing its value.
No matter the occasion- a personalized gift of luxury can act as a key to closed doors of the heart you might want to enter through! There is always so much talk around wedding anniversary gifts, what you should/shouldn't buy, what is useful, and what is wasteful, what goes perfectly with the ordinal number of the year you are going to enter. One of the most common relationship issues couples face today is the struggle to express love in intentional and meaningful ways to their better half. Who in this world doesn't want to show their partner that they care! Yet, many newlyweds struggle to do it in a way that speaks to their hearts. If you think that this describes your situation, you may want to learn more gift ideas or ways to take your bond to next level. History has shown that knowing how your partner receives love will help you know the best way to demonstrate your love and caring. Gifts one runs to earth for their sweetheart are priceless! However, when it comes to giving something as a token of love to the love of your life- you would love to hang the cost. Even if you have not set a budget in your mind and a wedding anniversary gift by year is not a rule of thumb for you, choosing a gift that exceeds the expectations of your bae could be overwhelming. So we thought to put in our two-penny worth on some luxe gift options suiting every marriage milestone that your spouse is sure to love and use. Take a look at the excellent ideas on this list and you'll be spoilt for choice because all of them are super luxe and destined to become the incredible gifts that couples didn't know they needed.
Gifts for her
Silk loungewear fits the occasion:
Nothing screams luxury the way silk does! Who wouldn't want to lounge around in a beautiful pair of silk pajamas? If she doesn't have her very own pair yet, what better time to upgrade than on your wedding anniversary with a natural silk pair. And even if she has one, super-luxe silk nightwear is something that can easily claim a place in your wife's closet. To tie the whole look together and really spoil her, find the matching robe or a silk eye mask that she can don with her new silk pajamas or on its own. Buy a pair that is comfy enough to sleep in and decent enough to answer the door in. Make sure the silk the set is made of is machine-washable as you might not know washer tends to spoil silk clothing.
Diamonds are forever! And I don't know a girl who doesn't want a diamond sparkling on her neck. Do you? They love diamonds not because they are pricey but for they are the symbol of one's personality and self-respect. Make a unique statement for your loved one to keep close to her heart by gifting her a bling studded with a diamond or two! Tuck your love, care, and pride you feel about her with a spectacular Emerald-Cut Rose Quartz Solitaire Pendant with Diamond in the box wrapped nicely.
Scented Shower Steamers and tablets/bath bombs:
She deserves a relaxing me-time! And the third item on our list of 'Her Anniversary Gifts'- Calming Shower Steamers Gift Set is fully eligible to give your beloved wife a laid-back, aromatic time with a luxurious spa or shower experience. Fill her steamy shower with soothing, all-natural essential oil scents like lemongrass and lavender- Magical Mist (Handmade in California). Boxed like a selection of sweets, the set makes a tempting pampering gift for your better half who thinks bathtime should be a ritual, not a routine. You might want to pair it up with a scalp massager to save a trip to her hair salon!
Cookware for the chef in the house:
If she is fond of cooking, then these chic pans will definitely impress her. This ceramic-coated cookware is eco-friendly and comes with handy storage pieces to stack neatly in any kitchen. Available in various colors, Caraway's complete ceramic set has everything your wife needs to cook healthy dishes for you, staying organized with both its pot and lid holders, and looking good while doing so.
Who doesn't want to stay young and beautiful forever! At-home skin tightening and anti-aging device, that lifts, sculpts, and contours the skin, make a perfect gift for her on a special occasion like a wedding anniversary. Not only it acts as a dark circle remover, acne zapper, tone repair tool, and more but also it boosts cell energy, communication, and repair, which lead to radiant, glowing skin. We are sure she will fall head over heels in love with NuFACE Anniversary Complete Facial Toning Kit. A complete facial toning kit that includes the FDA-cleared Trinity device to deliver professional microcurrent and red light therapy results, this one device performs three powerful duties for beauties! The joy of joys is this product is oil, alcohol, paraben, sulfate, gluten, and fragrance-free. Or take home for your gorgeous wife FOREO BEAR™, a facial device with microcurrent technology to firm, brighten, and tone aging skin and see her jump out of joy!
Jewelry is women's first love! This anniversary, let a personalized handwriting bracelet tell her how much she means to you. Handwrite your name, initials, or message and it will be crafted from precious metal of your choice (think sterling silver, yellow/rose/white gold) using artistic judgment to layout the handwriting in a way that fits the item best and looks great. Find old handwritten letters or postcards to create a one-of-the-kind memorial bracelet to stand the test of time. A very delicate and beautifully made, personalized bracelet with handwritten names or words is the perfect anniversary gift for spouses who wear their hearts on their sleeves for their significant others.
Gift for him
Kindle:
If you're looking to buy a present for your book-enthusiast husband the Kindle Waterproof Paperwhite in Blue can be a perfect gift for him for a special occasion like an anniversary. If he's a big reader, he's going to love this latest Kindle! The thinnest and lightest book-reading device to date officially, this new-comer kindle is waterproof, which makes it the best choice when using it at the beach, by the pool, or even in the tub. It has a glare-free display so he'll be able to easily see it even when out in the sun. Check out the new twilight blue option too!
Grooming Kit:
Want to see him handsome and clean always? Gift him a quality trimmer or groomer. Clean-shaven look, a full hipster beard, some stubble, simply goatee, or something in-between, whatever look he prefers- right tools on the shelf is the key! Choosing the best beard trimmer can be a daunting task for women. And byDesign Films is here to help you with that. Take a quick stock of his grooming products and if you don't find an All-in-one hair grooming kit there, then bingo, you got it! Braun MGK3060 8-in-1 Beard Trimmer is something that your man must have in his closet. Easy to clean under running water, the cordless Braun 8-in-1 hair (beard, hair, ear & nose) trimmer includes 6 attachments perfect for stubble look, long beards, short beards, precision trimming, and contour edging.
Something that you can also use! One of the most underestimated devices, a phone-soap charger is a well-wisher of mankind and is the best gift option for your gadget-loving husband, especially in the post-pandemic era. You might not know that a mobile phone has 18 times more bacteria than a public restroom. Thanks to technology! With the Phonesoap charger and sanitizer, your and his life is going to become a lot more germ-free. There are tons of Phonesoap chargers available in the market, find one that sanitizes the phone while charging it, is multi-tasking, and has a simple minimalistic design for easy-breezy cleaning. Let him decide whether he wants to keep it in his office or at home to ensure a clean and bacteria-free life. If you need a suggestion from BDF, PhoneSoap 3 UV Cell Phone Sanitizer & Dual Universal Cell Phone Charger could be a great pick (even if he doesn't work in a hospital or health care sector). Besides sanitizing and charging phones it can also clean keys, credit cards, jewelry, and much more. Hello, germ-free life!
Vinyl Player:
This anniversary, surprise your music-loving husband with a rad vinyl player. The all-in-one ION Audio Max LP Turntable with built-in stereo speakers to provide the warm vinyl sound loud and proud could make a great gift for your record-collector husband. From analog to digital, he can share his prized record collection with friends by converting the golden oldies to digital files. Boasting a glossy piano-black finish, this elegant turntable also comes with a headphone output for private listening. He might also like this Bluetooth-compatible + portable turntable if he has a thing for vintage-inspired items. Complement your gift up with these cool goodies or buy them and make a thoughtful assortment to gift your vinyl-enthusiast sweetheart if he already has a good one!
Super-smart Travel Pack:
If your husband travels a lot he definitely needs a travel pack that can make his travel experience an easy breeze! This last and lasting item- NOMATIC on our filtered list of anniversary gifts for him is sure to captivate him. Designed for everyday use and for those shorter 1-3 day trips, Nomatic Travel Pack is made with durable, water-resistant materials and YKK zippers. Starting at 20L and expanding to 30L, this bag is slim but expands when one needs to pack more. The patent-pending strap system allows one to go from backpack to briefcase carry for those times when they need to look more professional. The full perimeter zipper, magnetic water bottle pockets, RFID safe storage, and hidden pockets are just a few of the 20+ noteworthy features that make it the most-functional travel pack ever while making him look dashing! On top of being packed with superb functionality, the NOMATIC Travel Pack has a sleek modest design and gives you confidence for his life on the move! If you have already gifted a tech-smart bag to your man last year then think of upgrading it with an assortment of waist straps, shirt organizer, medium packing cube, toiletry bag 2.0, etc. this year, and wish him a great trip!
There's no accounting for taste: No matter how many years you have passed together as husband and wife. Choosing the best anniversary gift can be a daunting task for both men and women as every person has a different taste. What you like may not be liked by the other. And byDesign Films is here to simplify your gift shopping! The last thing we would want to say is that the price of the gift is your choice! Although we have brought a list of luxe and sweet wedding anniversary gifts for him and her but remember the secret to impressing your love is not hiding in your wallet but in your heart. Add care, love, and meaning by buying an item that your beloved one actually needs keeping the price aspect aside. Something that your spouse must have in their closet!
Gift-giving on completion of every one year together happily is a long-standing convention that functions as an agent bringing good fortune and prosperity to the marriage. And it's a pleasure for us to help couples keep this ritual alive! May the love you share become stronger as both of you grow old together. byDesign Films wishes you a lifetime of happiness together. Happy wedding anniversary!