Wedding Planning Inspiration and Resources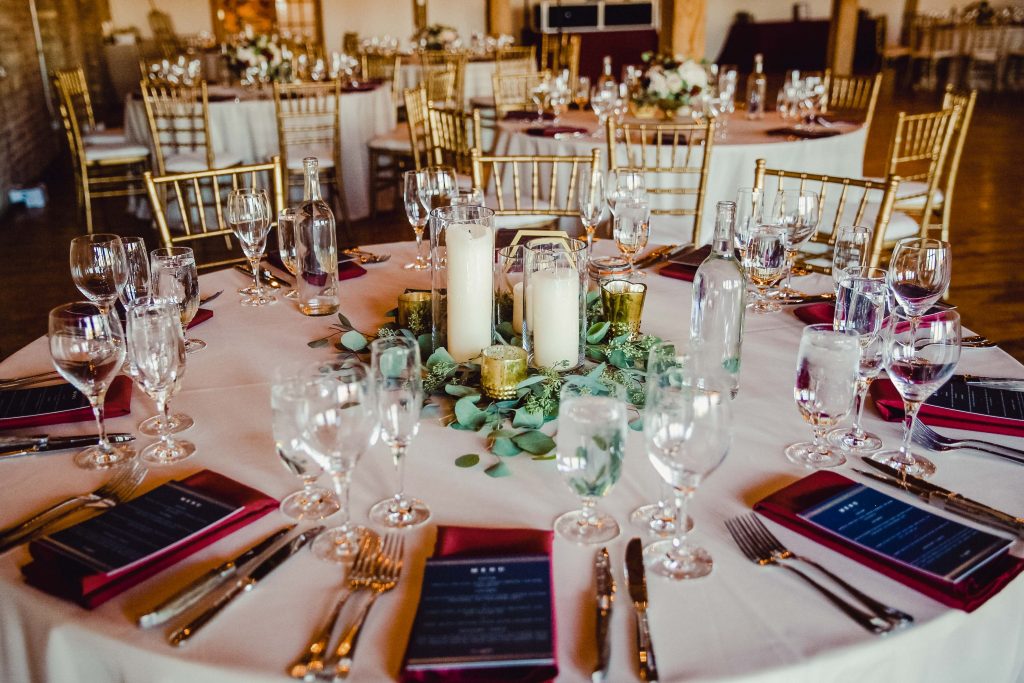 Congrats, bride-to-be! We know you have been daydreaming about your wedding day a lot lately, etching out the details, hunting for inspiration, and slipping into the blissful dreams of being married to your forever love! Your wedding day is the one single monumental event of our life that we can actually craft as per our vision, and it is no surprise that engaged couples go to great lengths to ensure that this day is as close to perfect as possible! The flowers have to be the fresh blooms of the season, and the wedding dress an exquisite piece of art, and the colors chosen should be the perfect harmonious balance of hues. While you might have dreamt of this day since you were a little girl, and have specific plans that you want to include in your wedding day, there is no denying that the enchanting world of weddings is quite dynamic and overwhelming! So many trends waltz in and fizzle out every day, it is quite challenging to craft a wedding day that is not only memorable and true to your style but also timeless, contemporary, and inspiring-so that when you flip through your wedding album decades from now, you will still love your wedding style!
If you have been recently engaged and are planning your special day, take a moment to appreciate how amazing this time is, as it is full of excitement, anticipation, and a whole lot of purpose to get all of the things done. Planning your dream wedding can be a whole bunch of fun, and can be quite an exciting season of your life! From the moment you are engaged, starts a wildly winding journey of preparing for the most important day of your life, and this is truly the time to be savored as you will never get this time back. However, after countless hours spent on Pinterest, pinning the perfect mood board, browsing shops, and flipping magazines, everything can blend together into a blur and it might get hard to find the inspiration amidst it all. All you need is a little jolt of sparkling inspiration, and new ideas can come in just like that! If you are in a lull and are looking for inspiration, we have just the thing for you! We scoured through the internet to find some of the best wedding resources which can help invite some inspiration to your wedding planning journey. Have fun and take notes!
Your wedding ceremony is one of the most special moments of your wedding day, and having the perfect walkway to the love of your life and the perfect arbor makes it that much better! Frame your "I Do" moment in the perfect ceremony aisles, and there are many to take your pick from! Amp up your luxury wedding experience by exploring some of the most luxe ways to make the walk towards your sweetheart a walk to remember! Read on to be inspired.
Luxe Ways To Dress The Ceremony Aisle
via bydesign.com
The wedding gift table is the perfect window of opportunity to add some impactful wedding decor, and it definitely shouldn't be overlooked. It is after all the first thing the guest will see when they walk into your wedding venue! Add a bit of personality to your wedding gift table and check out some of the amazing ideas to spruce up your wedding gift in a variety of different ways-from rustic to unexpected to minimal to more!
18 Ideas for Your Wedding Gift Table 
via brides.com
Wedding planning is no cakewalk, and there is a lot to do and quite possibly, you might not know where to even start. If you are just starting with your wedding planning journey, this article has you covered. Not only does it have clearly defined timelines, so that you don't miss a beat in your planning process, it also is the perfect tool if you and your partner are planning on your own, and need to be organized in your approach.
Your Ultimate Wedding Planning Timeline 
Your wedding style can differ wildly-from rustic to modern, minimal to eccentric, but one thing which will probably be a common thread in it all is the wedding centerpieces and how they instantly transform the vibe of your wedding! The right centerpieces can really bring the celebratory vibe of the wedding reception to the table, quite literally! Click into this read for a wide variety of options from potted plants to cascading vines to enchanting candles and everything in between!
34 Affordable Centerpieces for Any Wedding Style 
via brides.com
While the playlist for your wedding day is quite an essential element of your special day, there is something about the first dance song for a couple just married which needs special consideration. The right song for your first dance sets the right tune(pun very much intended!) for a memorable wedding reception! Here are some amazing song options to consider as you sway with your sweetheart on your special day. Check them out and let the music play!
Listen Up: 40 Perfect Songs for Your First Dance 
It is truly fascinating how a wedding takes months of planning and when finally the day dawns, it goes by too quickly and is over before we know it! While it feels like the day is gone too soon, planning a wedding is still as much fun nonetheless. Hunting down that perfect DJ or band for your wedding, tasting cakes with your lover, and trying out pretty dresses, who can complain? Agreeably, sometimes things do get a little overwhelming and you might not feel as inspired. However, in most cases, it is cured by just a quick change in perspective, and all the fresh ideas come rushing in! Sometimes all it takes is for one to snap out of their funk to look into the possibilities from a different perspective, and we hope we achieved that today with this blog! We know there is an inexhaustible amount of tips, tricks, advice, and resources in the sea of the internet, but today we have enough to inspire you for now! Happy planning, lovely couples!