Top Hotels for a Honeymoon Stay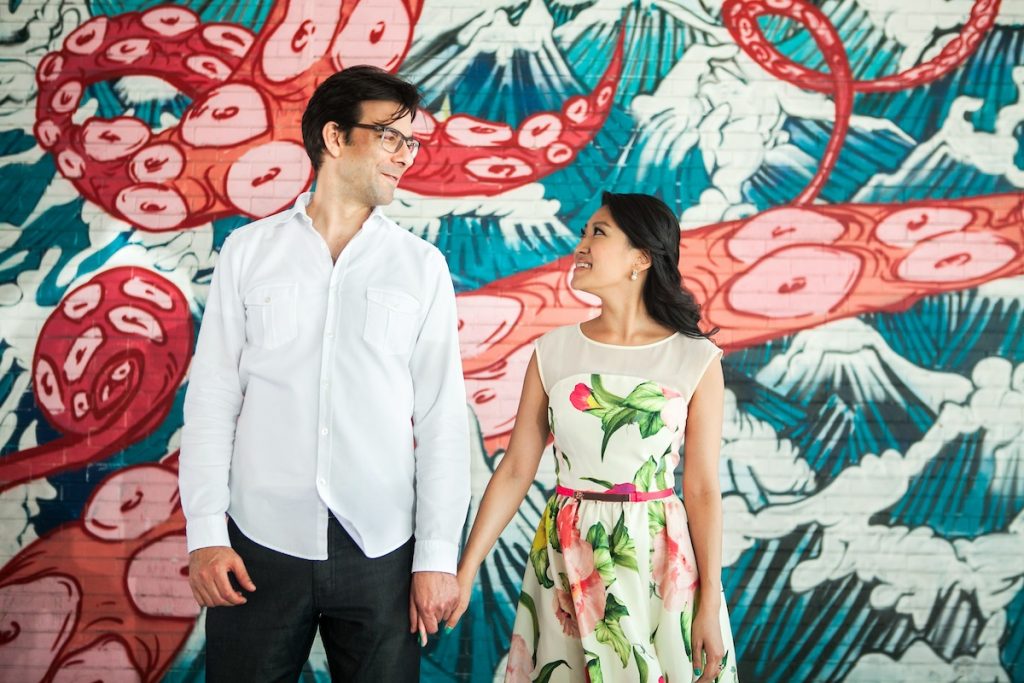 The most important event of your life is finally over, and it was nothing short of a dream! The flowers were fragrant, the weather just right and there was that giddy feel-good feeling in the pit of your stomach throughout the day, which is purely a reliable indicator that the day went pretty great! You swayed to your favorite tune, poured your heart out in the vows, and rode off into the sunset with your lover after a gorgeous sparkler exit. Or maybe you got married to your partner on a totally regular Wednesday morning in a courthouse wedding venue and followed it up with brunch at your favorite joint and just made a regular Wednesday the best day of your life! No matter what, weddings are special and are one of the highlight reel moments of your life. However, the fun isn't over yet!
After the wedding is over, it is time for the party to get started! A honeymoon is a perfect time to travel as a married couple for the first time and relax, enjoy each other's company. You can finally share the thrill of exploring a brand-new place, and sinking into the little luxuries of slow living! It is normal for couples to choose the best of places for their travel destination and seek out the best of hotels. It is after a trip that will never be forgotten, and the memories from your honeymoon will bring a smile to your face long after the tan lines have faded. If you are planning your wedding and also planning your honeymoon adventure, we have just the right kind of list for you! We have the most luxurious and top-rated hotels to add magic to your honeymoon stay! Rated on different criteria like far-flung solitude, breathtaking views, and royal treatment, these are the hotels that are the best of the best on the whole blue planet and are the crème de la crème of them all!
Ponta dos Ganchos
Santa Catarina, Brazil
Located on a private peninsula, Ponta dos Ganchos is enclosed by the striking waters of southern Brazil's Emerald Coast and is the perfect spot for you if it's the peace and relaxation you're after. A romantic hideaway found in 25 ocean-facing bungalows, this gem of a place is tucked away inside a rainforest and is luxurious and serene. Featuring infinity plunge pools, deep-soaking hot tubs, private saunas, and set against a dramatic, isolated backdrop of flourishing rainforest edged by a gorgeous sandy bay, the hotel welcomes guests in with easy luxury and relaxing energy. The gorgeous accommodations with soothing neutrals and the jaw-dropping view outside all come together to create an unforgettable experience!
Shangri-La Hotel
Paris
Is there anything like being in the most romantic city in the world and staying in the most iconic honeymoon hotels? Shangri-La is known to be one of the most romantic hotels out there and wrapped up in the gorgeous romantic vibe of Paris, the experience is amplified tenfold! A 19th-century architectural gem listed in the French "Monuments Historiques" registry since 2009 and officially awarded the "Palace" status in 2014, this was the former home of Prince Roland Bonaparte and is the epitome of Parisian elegance. It is accessibly located just minutes from the Champs-Elysées and seamlessly blends European grandeur with traditional Asian charm. Featuring lush landscaped gardens, two Michelin-starred restaurants, and luxurious antique-filled rooms, and gorgeous views of the Eiffel Tower just out there casually for you to take in from your balcony like it is no big deal, the Shangri-La hotel in Paris is the hotel to be in if you are visiting Paris for your honeymoon!
Song Saa Private Island
Cambodia
Song Saa Private Island is a honeymoon paradise nuzzled in the undiscovered charm of Cambodia's Koh Rong Archipelago. The two pristine islands lie side by side and are locally known as Song Saa, which is Khmer for 'The Sweethearts, which is quite apt for honeymooners! With unparalleled, world-class cuisine, striking sunset views, and a collection of spa and wellness treatments, Song Saa offers comprehensive indulgence for mind, body, and soul. Soaked in harmony, sustainability, and luxury, Song Saa comes with energy-efficient thatched roofing, reclaimed timber from disused fishing boats, furniture made from driftwood gathered in the local beaches, and more! From tropical reefs to white private sandy beaches, peaceful yoga to adventurous water sports activities, whatever is your vibe, this is a hotel that will provide it all. With 9 overwater villas in addition to 18 Garden and Beach Villas, this resort provides unending luxury mixed with serenity and calming romance!
The Brando
French Polynesia
The Brando is a stunning luxury resort on French Polynesia's breathtakingly gorgeous private island of Tetiaroa which is composed of a dozen small islands encompassing a gleaming lagoon just 30 miles northeast of Tahiti. The Brando is not only exceptionally luxurious and beautiful, but it also offers a pristine nature as it is only accessible by a 20-minute private plane flight from Tahiti! The resort's 35 villas are spread over on romantic white-sand beaches and the place is no stranger to sea turtles, manta rays, and vibrant exotic birds! The resort was designed to reflect the Polynesian culture and gives its visitors a close brush with the aesthetics of the land. Featuring thatched-roof villas with chic Polynesian styling feature living rooms, accompanied by decks with outdoor tubs, private pools, and lagoon views, The Brando is surely a pleasure to be in, and is a perfect honeymoon destination! It also comes with a luxurious spa, wellness center along with East-meets-west fusion and classic French cuisine, which will make your stay more magical for sure!
Jade Mountain
St. Lucia
An iconic honeymoon destination, Jade Mountain is St. Lucia's only resort property with the phenomenal view of both the Piti and Gros Piton mountains drifting upon the Caribbean Sea. The spot where the property is located is enough reason for you to pack your bags right now! Aesthetically unsurpassed and rising regally above the private estate of Anse Chastanet with 600 lush tropical acres adjoining two soft, sand Caribbean beaches with pristine coral reefs, Jade Mountain comes with impressive design elements too! Featuring individual bridges leading to outstanding infinity pool suites, and exciting and rugged stoned-faced columns reaching towards the sky, everything makes Jade Mountain one of the Caribbean's most enchanting resort experiences with the prettiest of views. Jade Mountain's 29 suites, also called "sanctuaries", features stage-like settings with the fourth wall missing, making it the perfect spot for embracing the vision of St Lucia's Twin Peaks, the Pitons World Heritage Site, and the endless Caribbean Sea.
Royal Mansour
Marrakech
The Royal Mansour was commissioned by King Mohammed VI and is an oasis of 53 luxurious private residences full of riads, quiet courtyards, and stunning intimate restaurants just five minutes from the Jemaa el-Fnaa. The gorgeous riads are enough to take one's breath away, as they are draped with suede and silk carpets, and adorned with velvet brocade sofas and gleaming Baccarat crystal, making the guests feel like they have stepped into a palace! Apart from riads, the Royal Mansour comes with impressive private spa suites, complete with hammam, plunge pool, and terrace. The Royal Mansour clearly defies hotel excellence by definition, and offers the guests the unique concept of a medina within a medina, taking them on a sensory journey with each step into the secret and sumptuous history of the gorgeous hotel! This is a hotel that will add all the luxury to your honeymoon experience!
Conrad Bora Bora Nui
Bora Bora
While it is difficult to find a hotel or a resort in the stunning Bora Bora which is not perfect for a couple of honeymooners, this will be a whole new level of impressive. The Conrad Bora Bora Nui is a delightful and deluxe resort where recreation and exceptional views welcome one who visits. Tucked away on a private island, Motu To'opua, the hotel strives to provide the guests with an experience of the extensive private stretch of soft sand beaches and the stunning backdrop of Mount Otemanu and the captivating lagoon. It has two-story overwater bungalows, allowing extra space and appended privacy. It also comes with a hilltop spa, romantic white-sand beaches, an infinity pool, and an idyllic sunset lounge with a glass floor offering a peek at the coral reefs below.
Four Seasons Resort Serengeti
Tanzania
Plunge into the thrilling experience of the Serengeti drives and return to the safe haven wrapped in luxury at Four Seasons Resort Serengeti. Deep within Africa's finest game reserve lies the sanctuary of Four Seasons comfort and the enchanting opportunity to get up close and friendly with lions, leopards, and elephants, yet still feeling taken care of! The magnificent Serengeti property allows a vast menu of offerings, from floating sunset dinners on top of the desert-facing pool to Burudika spa treatments utilizing local plants and healing minerals. It comes with 77 luxurious rooms which are built to blend into the environment with their thatched-grass roofs and the earthy neutral color palettes. As the private infinity-edge pools face the watering holes directly, you might get a chance to say hello to the wild ones, while taking a dip!
Wildflower Hall, An Oberoi Resort
Shimla, India
Nuzzled in the mountains and surrounded by the most pristine environment, this Oberoi property makes it to the list just for the views alone. Wrapped up with mesmerizing views of the snow-capped mountains, whistling pine trees, and crisp weather, Wildflower Hall in Shimla, India is a treat to the senses. But it is not all views and has a whole lot to offer! Situated 8,250 feet above sea level, the hotel is surrounded by cedar forests and wildflower fields and each of its rooms is furnished with elegant colonial furniture, lush hand-woven Indian carpets, and exquisite pieces of art! Alluring with its tranquil nature and stunning views, the hotel also offers activities for couples, be it scenic guided nature hikes, picnics in the mountaintop, and enchanting private dining inside a forest gazebo. If you are the couple who loves the mountains, the coziness, and sleepy little towns, this is it for you!
Grace Santorini
Greece
Grace Santorini is an elite boutique hotel in Santorini, which rests 363 meters above Santorini's world-famous caldera, allowing breathtaking scenes and pristine relaxations. Bright blue skies, endless water lines, and stunning architecture, Grace Santorini is minimalistic in its approach yet maximalist in its services! This no-fuss hotel swaps the embellishment for vast stretches of stunning white beaches and sea views that extend to infinity. The 21 innovatively renovated rooms and suites showcase a modern style, blending cutting-edge bespoke design elements with quaint traditional handcrafted pieces. The luxurious bathrooms come with marble carved basins and spacious rain showers with mosaic walls. The rooms come with outdoor plunge pools, while the 400 square meters villa allows a private heated pool and spa. The hotel's pool is truly magnificent and one of the most Instagram-friendly swimming pools in the world. Located just 2 km from Fira, this award-winning exclusive boutique hotel offers luxurious accommodation you will never forget with panoramic sea views. Grace Hotel Santorini can arrange for boat trips to nearby islands and private daily cruises for honeymoon couples. Situated in Imerovigli village, the hotel is easily accessible just 8 km away from Santorini Airport and 10 km away from Athinios Port.
Honeymoon packs with it an excitement of its own, but that is not all the feeling it brings. It is full of the thrill of newness, the excitement of the new journey, and the brimming love you feel towards your significant other. Sure you will be traveling many times later in your marriage, but this time it is special in a different way. The stories from your honeymoon, the country you chose, the hotel you stayed in, the clothes you wore, the pictures you took, the sun-soaked days of exploring, and the magic-filled evenings going out for dinners with your new spouse will always bring a smile to your face decades from now. So choose your honeymoon details wisely and intentionally. We have touched on every top hotel out there, no matter whether you are planning a wedding, or a Caribbean island escapade, or an African safari! Hope you got some valuable insights from this!