Ultimate Wedding Photography Shot List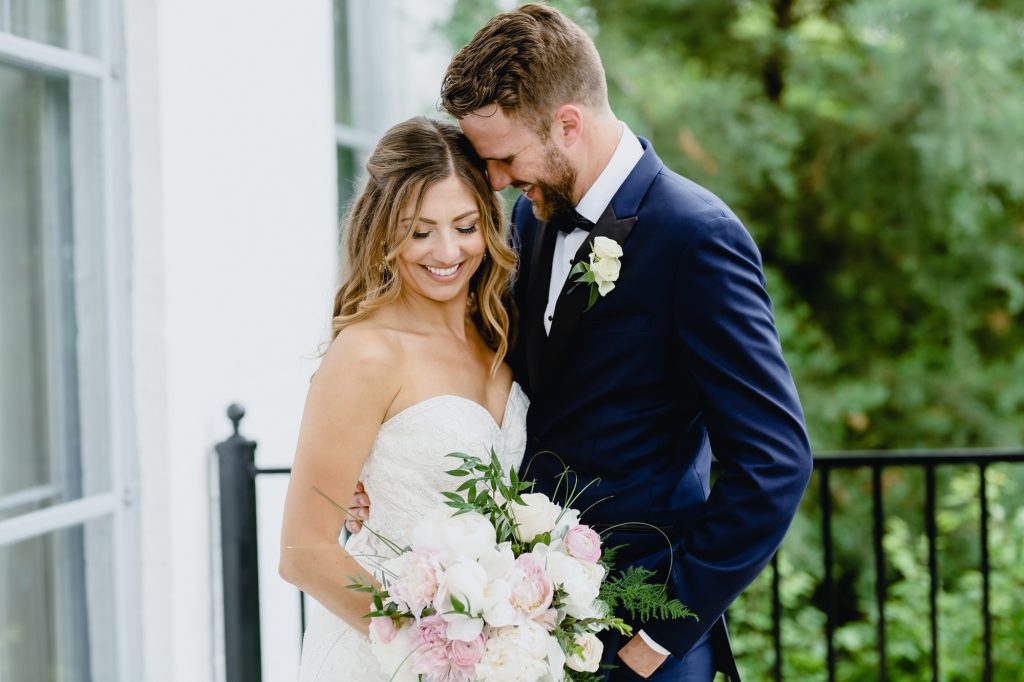 You have put an incredible amount of energy and time into your wedding planning by collecting so many inspirations from around the internet. We understand the importance of wedding photos as part of wedding planning priorities. Your wedding portraits will be a testament to the unforgettable wedding day you had, and therefore the photos should be worth all the time and energy spent. So coming up with a must-have wedding photo list and sharing it with your wedding photographer before your wedding day can put you at ease.
You will always cherish the memories you create on your wedding day, and your wedding portraits will be the very thing you will look back on in the coming days to reminisce on a beautiful day that you planned yourself. Since all your wedding planning inspirations and resources, starting from you getting ready with your team of bridesmaids all the way through the grand wedding exit, will create uncountable photo opportunities, some of which you can orchestrate and others will be pure candids capturing the rawest of emotions. We have put together a wedding photo list that has all the must-have moments on your wedding day for your wedding photographer to capture.
Here is our favorite must-have wedding photography shot list:
Shot of the wedding invitation
While listing down your favorite wedding photography list, ask your wedding photographer to capture your wedding paper suite alongside meaningful big day elements like your wedding rings, bridal bouquet, the groom's boutonniere, other wedding stationeries, and precious family heirlooms. If you hire a videographer for your wedding, ask him or her to fill out the negative spaces surrounding these elements with ribbons and decorations that will fit the wedding color palette. These photographs and videos can ultimately be featured in your reception entryway and backdrops, respectively, later in the night. These amazing wedding shots can also be the ultimate wedding album opener!
The wedding ring shot
You spent so much time handpicking your wedding day accessories and jewelry, so be sure to capture that! Tick off your ultimate wedding photography checklist by making sure that your engagement ring and wedding bands are beautifully captured in detailed portraits alongside other bridal and groom jewelry and accessories. Whether you are wearing something old, new, borrowed, or blue, or simply want your choice of trendy and bright engagement ring's diamond to steal the show, make sure you talk to your wedding photographer so that you can return to this particular shot over and over again when flipping through your wedding photos. Since this is the ring that started your wedding planning journey, a beautifully detailed shot will pay perfect tribute to it!
The bride getting ready portraits with the bridesmaids
Your time in the bridal suite as a bride will be packed with poignant moments which should be captured no matter what! Is there any bride in the world who wouldn't love her getting-ready portraits on the wedding day? Probably no list of photographs for weddings is complete without the bride and her bridesmaids getting ready for the big day, wrapped in satin gowns and clinking martini glasses! From gifting lovely gifts to your bridesmaids to making precious memories with them that will go down the wedding album as beautiful keepsakes from this day, never forget to ask your wedding videographer or photographer to document the big reveal of all the crazy wedding dress shopping sprees!
Bridal portraits
This is your day to shine in the spotlight and show off that pretty wedding dress that you have scored for the biggest day of your life! Every woman goes through a complete transformation from being a woman to a bride when she slips into her wedding dress, and this is the moment that you as a bride should never shy away from the camera. Ask your wedding videographer or photographer to set some time aside to capture your bridal portraits and take you on a spin through all the wedding photography to-do list poses that you have imagined for yourself all these years.
Detailed shots
From showing off your pretty braid to the trendy wedding shoes to how you have managed to customize your bridal accessories in the choice of pastel color combinations for your ever-glowing fairytale wedding, each and every element of your choice deserves to be captured in detailed shots. Your wedding photos list should have this 'photo evidence' in a vivid way so that every time you look into them in the future they take you back to this glorious day. If you are rocking a bridal veil and have spent many hours while choosing the prettiest of bridal veil, then be sure to have your photographer snap some pics of this dreamy piece of cloth from every single angle.
With the wedding party
Whether you are hosting a Parisian-themed wedding or a simple brunch wedding, your gang of best friends on both sides will surely be dressing up for it! Ask your wedding photographer to capture the natural and candid moments between you and your bridesmaids, the groom and his groomsmen, and all of you together in pretty group photographs, so that these unforgettable wedding moments filled with infectious smiles are captured forever. Make sure to get some laughing ones as these wedding photography shots before the ceremony will be cherished with your closest friends for years to come!
The wedding flowers and heirlooms
You probably spent hours and hours deciding on your wedding flowers. Your wedding flowers include your bridal bouquet, the bridesmaids' bouquets, the groom and his groomsmen's boutonnieres, the reception table floral centerpieces, the wedding entry and exit gate flowers, the flowers used for dressing up the aisle, the edible flowers for dressing up the cocktail reception drinks, and the intricate floral designs to dress up the wedding arch. One of the most essential wedding photography tips for brides is to pose with the gorgeous bridal bouquet that they have so carefully chosen to complete the bridal look! The wedding bouquet shots are an absolute must! Your trendiest wedding bouquets and groom's boutonniere can be organized in beautiful arrangements when they are in their freshest state for capturing. Similarly, little objects and details like if you have incorporated family heirlooms in your wedding, then be sure to include them in your wedding photography checklist, as these details are culturally and emotionally meaningful to the union.
The groom shots
Just like your bridal portraits, include beautiful groom shots in your typical wedding photos list. Since it is the day of the groom as well, make sure that it's his turn to play model, and do not forget to tell the groom how he looks before he hops in front of the camera! Also, you have a very little amount of time before all the groomsmen loosen their tight ties and get rid of their boutonnieres, and be sure to capture them in candid and natural groomsmen photographs that will be posted as happy memories in your wedding album.
The first look
Probably one of the best wedding moments to watch over and over again, your first look will create pictures that will last you forever! One of the top must-have wedding photos according to every wedding photographer, make sure to document every moment of your first look if you decide to have one, as these moments are all about celebrating the couple for what they are. Just about when their lives are going to change forever for good, couples can hug one another, laugh, kiss, cry, jump up and down, and soak in the realization that they are about to be 'one' from today. However, some couples would rather wait for the moments at the altar and have their first look there. But make sure to include these moments in the shot list for wedding photographers.
The emotional first looks of the dad and the groom
Just like the first look between the couple is an extremely emotional moment that deserves to be on the wedding photo ideas list! There are other important first look photographs like the first look between the groom and his dad that will create memorable father-daughter portraits. This is a good alternative for couples who want their first look to take place on the aisle. Speaking of the first look on the aisle, the groom's reaction to seeing his bride walking down the aisle still continues to be one of our favorite must-have wedding shots. These moments can be really beautiful and should top the curated wedding photo list of shots!
The candid moments of the ceremony
A wedding ceremony is filled with tear-jerking emotional moments from belly laugh to happy tears, and each and every one of these candid moments should go into the wedding photo list. Wedding candid portraits are our favorite! All the unfiltered emotions that take place during poignant wedding ceremonies are often the most challenging and rewarding aspects of wedding photography. The ceremony reaction shots of parents as you exchange your wedding vows are our favorite list of wedding detail shots. These real moments are the most artistic, but they are wildly out of the photographer's control in terms of timing, location, and lighting. Hence, getting some beautiful and candid wedding portraits without disturbing the sanctity of the ceremony will be the ultimate exemplary showmanship of your wedding photography team.
The important ceremony moments
Your first kiss as a married couple is something you'll want to remember forever! Commemorating the first kiss at your wedding ceremony is undoubtedly one of the most important traditional wedding photography shots that will have our lovestruck hearts forever. Several other precious moments like the ring exchange portraits and the candid laughs of both the bride and the groom as well as everyone attending the ceremony can make amazing candid wedding portraits for their wedding album. The wedding exit after walking down the aisle with your partner by your side as newlyweds is also one of the most important moments for your wedding photo list. To make it more memorable, you can kiss your partner at the end of the aisle to create the most dreamy couple portrait for your album. This can not only make your wedding guests reach out for their handkerchiefs but also enable your wedding photographer to capture some candid couple portraits that will be so worth it!
The wide ceremony site shot
Ask your wedding photographer to take a landscape shot of the entire wedding ceremony. The wide-angle ceremony shot should be there on your wedding photo ideas list as this is an image you will never get to see for yourself on your wedding day since you will be the most core part of the ceremony and cannot see the full scene unfolding. The panorama style shot of your wedding ceremony can also portray your wedding style and overall theme in an enhanced way. It's a fun and unique perspective to see your wedding from a different angle as it has all your loved ones in it.
The couple portraits
You probably cannot wait to find out 'how to create a wedding shot list' with more photos of you and your BAE in it! After you exchange your wedding vows and say "I do," sneak out to the surrounding areas or to some landmarks of your wedding city to take photos of just the two of you as newlyweds for the first time. It's a nice chance to spend some quality time with your partner and bask in the newfound 'just married' glow. Probably the most popular must-have wedding photos of all time, this is the chance for your wedding photographer to capture your connection up close and personal while exploring different locations and witnessing the vivid personalities of both of you come out in front of the lens. To click some amazing candid wedding photos, you have to let loose in front of your wedding photographers and let them click some spontaneous and unplanned candid shots as you allow yourself to relax and revel in those precious moments.
The wedding party photos
Arrange everyone in one big group and click amazing wedding party photos as everyone has fun and is ready to kick their party shoes off! Updating your family album with precious family portraits of your wedding featuring all your immediate family and your grandparents with you and your spouse is a great way to take and preserve generational shots that will be passed down the family. Your wedding photography shot list is also incomplete without your group of best friends cheering and having fun while displaying their coordinated tuxedos and dresses. Your gang of bridesmaids and groomsmen will demonstrate the love you have for them.
The wedding reception and cocktail hour details
Ask your professional wedding photographers to complete your wedding photography checklist by capturing your guests in action while they are sipping their signature cocktail drinks and mingling around. It is likely that you have spent a lot of time picking linens and centerpieces for your reception and making sure that your photographer captures the glamorous big day wedding ideas that you so carefully implemented by clicking the immaculately designed tablescapes from different angles. The details of place settings and the wedding cake portraits are also important before they are put into action.
The first dance and last kiss
Some of the wedding milestones like the first dance and wedding cake-cutting ceremony offer once-in-a-lifetime photo opportunities that should be captured by your wedding photographer. Your first dance portraits as you twirl around the dance floor can capture all the fun you are having. Adorable cutting and eating of the wedding cake portraits are definitely cute and should be included in your list. Also, your wedding photographer should never forget to capture your loved ones letting loose on the dance floor! Last but not the least, snag one more smooch on your way out as a perfect ending to your big day. The last kiss portrait on your wedding day can be a beautiful and emotional end to an unforgettable day.
Step one to checking off your must-have wedding photo list is to hire a wedding photographer you are most excited about and put your trust in the professional expertise that they have to offer. Choosing a great wedding videographer or photographer is already half the battle won, since their years of experience have qualified and prepared them for all the precious and beautiful wedding moments that they are supposed to capture. When you hire a professional wedding photographer, you hire someone who knows what they are doing and are eager to put out their best work for you. So relax and enjoy your wedding while your wedding photographer captures each and every moment of your big day according to your wedding photo list!