The Best Locations to Add To Your "BFF Travel List"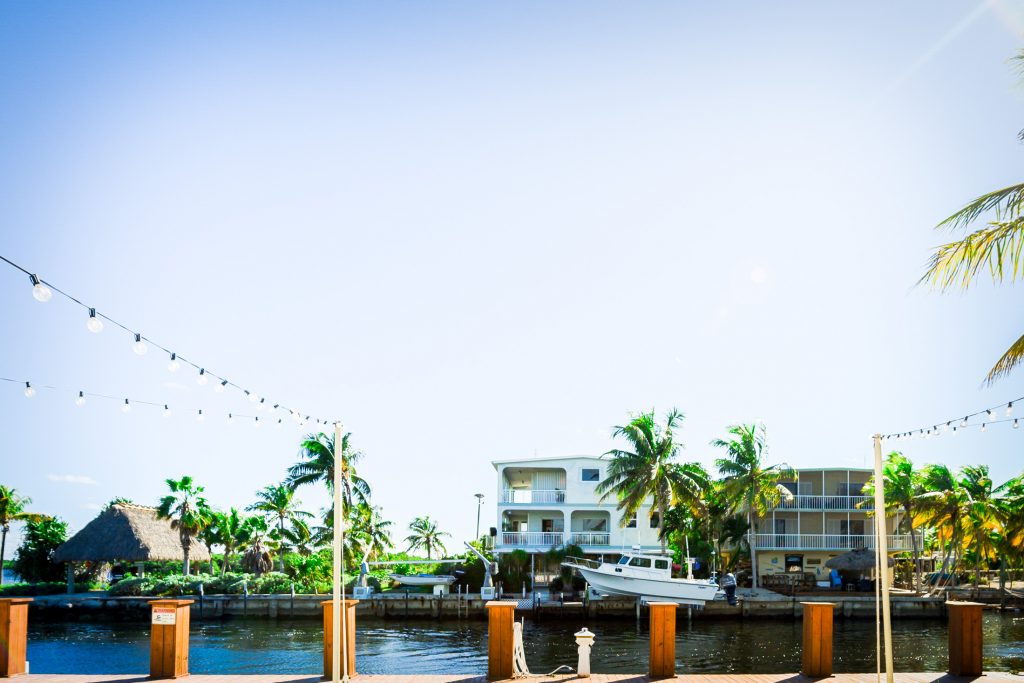 There is no such rule that you have to get married to plan a flawless trip abroad with someone you love! A bestiemoon, aka a full of fun and exciting vacation that you can take with none other than your best friend(s) is something you might want to try! It is true that friends that travel together always stay together. Your bestie is that one person in your life on whom you can always rely on. No matter how wrong or right you are, your BFF is never going to judge you and leave your side under any circumstances. Your best friend is that one person who will help you to forget about all the hard days at work, the difficult and pathetic breakups. With them, you will only embrace the good vibes and that too in abundance. And there is no better person in the whole world to build a travel bucket list with. So, make a list of all the best locations and add it to your BFF travel list and tick off as many places to travel with your best friend as possible.
To ease out your search for the best locations, we have curated a list of some locations which you must consider going to and exploring only with your BFF!
Los Angeles, California
If you and your "BFF" are just obsessed with yoga, and green juice, and always prefer living the sunniest and bright life, then there is no better place than Los Angeles. For you both, this is indeed the place which you both can explore together. Los Angeles is a place where you both can easily indulge all your CBD curiosities and self-care necessities and also get the best views of nature.
Not only for yoga and bright sunny days, but Los Angeles is also a popular destination as Hollywood is its backyard! So, let the West Hollywood Edition be the home base for you both while you are still exploring the location. This location will also help you in aura cleansing which is currently the hottest trend. Los Angeles, California, is a one-stop destination for wellness and luxurious and exotic relaxation as it regularly hosts Yoga for Bad People Classes and CBD workshops.
With so many photography locations to explore and pose with your best friend, you can consider taking a short Uber to the lovely Instagram/hiking hot spot Runyon Canyon, where you both can pose against the iconic Hollywood sign in the distance and might even get the chance to pass a celeb or two. On the back at the WeHo Edition, treat yourself and your best friend to an essential and relaxing oil massage and some fresh Green Beauty Juice. For some dinner treats, you can check out Ardor, the veggie-centric restaurant on the hotel's first floor. Last but not the least, don't miss the chance to taste the Cauliflower Cacio e Pepe and the lovely Pink Cocktail. So, without having any second thought, put this location on your "BFF travel list" right now!
Manhattan, New York City
For all the peppy and fun-loving girls, there is no better place to have a trip with your best friend than going to Manhattan in New York City. Everything about this city is just magical. All the "FRIENDS" fans can actually pose with their "best friends" and can later caption it "my lobster" for their Insta post. From the iconic yellow taxis to the majestic Empire State Building, Statue of Liberty, and of course the lovely and green Central Park, there are endless lovely photography locations to explore and pose with your best friend.
For a memorable stay experience in Manhattan, consider your stay at the Dream Downtown in the Meatpacking District neighborhood to be right in the center of everything. The lovely High Line, an elevated park, is just a block away for you both to have some chilling time together. If you both are morning people, you can consider heading for a fresh early morning stroll, and later then pop into the Whitney Museum of American Art to get your culture fix in the best way possible. If you both are planning a summer trip together and want to escape the heat, you can consider booking a cabana at The Beach. A great and always Instagram-ready outdoor pool on the Dream's second level. So, wear those matching bikinis that you both shopped together for this trip and go full glamor while posing for your Instagram posts!
Night in Manhattan is really something not worth missing! Before you head for your amazing and memorable night out experience, don't forget to get a blowout at the famous Benjamin Salon (easily located on the first floor of the hotel) to have every eye on the crowd on you and your bae! When all set, head to the nearby and some of NYC's biggest nightclubs like TAO, Le Bain, and 1 Oak.
Barcelona, Spain
Apart from the famous soccer match, there is a lot to explore and witness in this lovely city, Barcelona. So, just ask your friend to pack the bags for both of you, and take off to this location to have another memorable trip with your best friend forever. After a day of exploring Barcelona's unique, dreamlike architecture, all you both want is to unwind with some really delicious and mouth-watering food! And girl, there are endless yummilicious options for you and your best friend to choose from. Luckily, tapas, or various small dishes, are easily found on most menus, so that you both can have little nibbles of everything this lovely and happening city has to offer, including lots of fresh fish, tomatoes, cheese, potatoes, and bread, aka, all the best things in the world at one spot! Or you both can even split a giant paella, a rice-based dish filled with fresh seafood, and call it a beautiful day in Barcelona. To have the finest and the best taste of any food while being in Barcelona, pair it with a bottle of fine wine and of course your dearest best friend who appreciates incredible food as much as you do! Friendship based on food choices is always the best, happiest, and strongest!
Paris, France
If your best friend recently had a breakup and you want to do something really nice for him or her, or he or she has always fantasized about all the romance that is shown in the movies and shows, then there is no place than going to Paris with your best friend and let them experience the love again or find new love again. Also known as "the city of Love" we can assure you that coming to Paris with your best friend will surely woo him or her and bring a new perspective about love into their lives! Well, there is absolutely no denying the fact that visiting this lovely city with the love of your life is actually very romantic and overwhelming, but coming to this location with your partner in crime, especially on a meager travel budget has its own fun and excitement. Apart from the iconic Eiffel Tower, Paris is famous and loved for many other reasons like the stunning and incredible architecture, museums, and of course food and wine with great picnic potential! Trust us, Paris is more affordable than ever if you are planning a getaway with your dearest buddy! To live the vibe of this lovely and romantic city, consider taking the public transport and the live vibe of the city to the fullest. You can ditch the luxurious hotels and choose to stay in hostels that are actually cute and get them posted on your Instagram to inspire other best friends who have traveling goals together. Don't forget to take a fun stroll on the streets of Paris as every corner of this city has so much to offer and is damn entertaining. Whether you both are planning to aggressively sightsee or just wanna spend a day lounging à la outdoor café for hours to some bon appetit, we can assure you that there is something really awesome and exciting waiting in Paris for every possible friendship type!
Tokyo, Japan
Just because this location is too far from the U.S., that does not mean that it should not be there on your traveling list. Tokyo is actually a beautiful location to explore with your best friend if you both are up for some really great adventure. There is a lot to explore and capture in Tokyo. In Tokyo, you and your best friend will see historic temples and shrines gracefully mixed in with Shibuya Crossing, one of the busiest interactions in the entire world. If you both have bonded over food and consider yourself foodies, you can consider visiting a massive food market in central Tokyo, and can also try some specialty Kit Kat flavors, also can hit up some cat and hedgehog cafes, and visit the Ghibli Museum to check out some anime. In fact, you can also consider taking a two-to-three-hour bullet train to explore the other cities of Japan like Nagoya and Kyoto!
Rome, Italy
Although every movie set in Rome seems to have a Vespa montage, trust us, this beautiful city is a walkable city so that you and your best friend can hit all the major ancient sites like the famous Colosseum, on foot and pose for endless selfies. In fact, the streets are also very pretty! While traveling with your best friend, what else do you need besides a gelato in hand and your best friend's hand in another? The city is all yours to explore so spend your sweet time strolling through and have the best travel time with your best friend.
Lisbon, Portugal
One of the world's oldest cities, Lisbon is a new tourist favorite for various good reasons! With the incredible appeal of other European cities without too many must-see spots that leave you and your best friend riding the fun metro back and forth all day! Though nothing much to do or explore, we can still assure you that you and your best friend will find plenty to do. Whether you both wanna head to a nearby beach or wanna take a stroll through the narrow cobblestone streets full of beautiful historic landmarks and so much character. We promise you that being at this location you both will be calm and composed without getting bored! And if you both are way too lax to plan dinner, you can always hit up this famous food market that brings the city's best chefs to one spot! All sorted! Right?
Australia
Traveling with your best friend and backpacking through Australia is high up on many people's best friend bucket lists! It is not at all hard to see why Australia is one of the best places to travel with your best friend when you are planning a trip with your best buddy! Everything about this destination is stunning! With the tropical climates, the lovely wildlife, the laid-back beachy lifestyle, and the epic road trips (the ones that are shown in the movies), Australia offers a perfect combination of everything.
Whether you wanna explore and try a city break with your best friend in Sydney, or planning to go backpacking down the East Coast, or a laid-back weekend getaway in Byron Bay, there is so much to do and explore with your BFF! No matter which season you are choosing to visit this amazing location with your best friend, we can assure you that you are going to have an awesome time together traveling and exploring Australia!
London, United Kingdom
This location is just perfect for urban dwellers! There is absolutely something to be said for a city break with your best friend. Everything about this destination is just wow! From the posh and luxurious hotels to incredible restaurants, endless entertainment, and stunning shopping, London is just a great place to travel with your best friend. And if you and your best friend are "Potterheads" then you are in great luck, as you can explore and visit the actual "Hogwarts" and pose for some really great pictures to post on your Instagram! The vibrancy of this lovely city will get you going to explore it more and more. The trendy and chic restaurants and pubs popping up faster than you actually say "cheers" and crack a beer together!
Summing everything up, all we want to say is that jobs, colleagues, flings, hard times, and everything in between will come and go, but your best friend(s) will definitely stick with you through it all! From the first job to the recent breakup, your best friend(s) will never leave you alone, in fact, they will encourage you to do all the weird stuff and that too, together. So, when you have got yourself a BFF, cherish them, appreciate them, trust them, love them, make fun of them, and make the most of every second with them! Live your life to the fullest when they are around you or vice-versa! Life is Short! Just get your pen and paper out and start making a list of all the above-mentioned amazing locations to add to your "BFF Travel List."