Culture And Wellness-Focused Honeymoon Ideas For 2023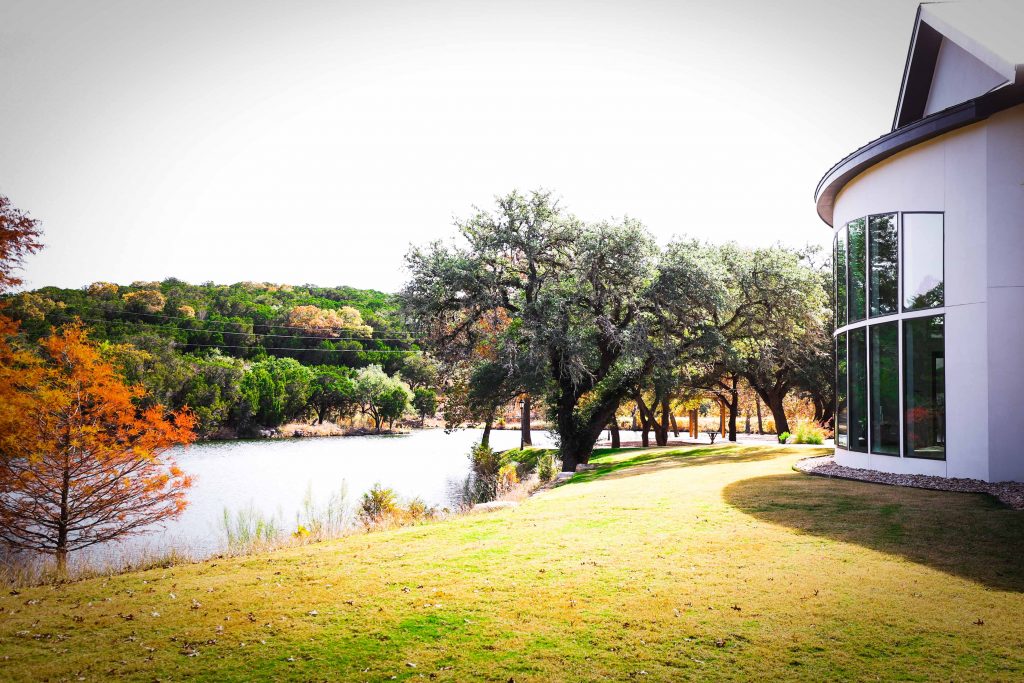 Being in love means you get to share all your fun experiences with each other, and forever! You get to ride the highs together and sail through the lows with each other at hand. If you have a wanderlust heart and can't wait for the wedding day, as that means you will be that much closer to your honeymoon, we come bearing ideas! For the couples who like to travel and go on fun experiences, sit tight, because this blog is just for you! While the internet-verse is full of fun travel destinations for newly-married love soaked couples, there is no dearth of options when it comes to exploring. But you want to do something different for your honeymoon: something relaxing, soul-soothing, and calming. There is no denying that wedding planning can be quite intense and, for lack of better verbiage, stress-inducing. How about a honeymoon vacation that lets the stress fade away in a blink, rejuvenates you, and allows you to finally relax after the last few whirlwinds of months? Think relaxing massages, barefoot walks in the grass, and a glass of pinot grigio by the sunset as you listen to the lapping waves. Think slow mornings and homegrown coffees in the corner cafe, fresh squeezed orange juices, and locally sourced delicacies. Now that we have your attention, here we have some wellness-focused relaxing, and culturally enriching honeymoon ideas that you might want to look into as you plan your honeymoon.
Wellness Focused Getaways
Imagine a farm-to-table menu with naturally sourced ingredients that are tailored to your taste, fresh juices, and a lush, natural setting. One of the top and long-lasting honeymoon trends of 2023 will be wellness-focused vacations since the demand for them is only expected to grow. Some couples even decide to start over after the wedding by forgoing alcohol and revitalizing their bodies with spa treatments, vitamin drips, and other renewing activities. Couples looking for gastronomic adventures are looking for cooks at establishments that concentrate on naturally sourced, fresh food. An increased emphasis on wellness programs is an interesting honeymoon trend. Couples are looking for hotels that provide wellness activities like sunrise yoga on the beach, nature hikes, running groups along the coast, or outdoor spin classes. Additionally, newlyweds are choosing locations that promote active lifestyles through pursuits like kayaking, biking, and other sports.
Arizona's Civana and L'Auberge de Sedona Destination Hotel
In Carefree, Arizona, there is a brand-new holistic health resort called Civana. It is a place to unwind and genuinely unwind, and it is also reasonably priced. Wellness honeymoons can be completely personalized and can range from specialized spa experiences to immersive and complimentary activities like sound bath therapy, floating meditation, hiking, cycling, farmers market excursions, vision board-making, and lessons on identifying your inner spirit animal (rawr). The L'Apothecary Spa at the picturesque L'Auberge de Sedona provides individualized yoga, vinyasa vortex, and signature treehouse sessions where couples gain a stronger sense of presence, and are moved by a sound bath, and then set intentions for the future.
St. Lucia's Marigot Bay Resort & Marina
This St. Lucia beauty retreat has updated its health offerings to include mindfulness workshops and novel spa services, including the ideal honeymoon option: a couples massage followed by a chocolate mud wrap that nourishes your skin. In a workshop meant to teach you techniques to use at home, newlyweds can also master the art of couples massage, strengthening not only their physical ties but also their emotional ones.
Fairmont Château Lake Louise, Alberta
Consider the Fairmont Chateau Lake Louise in the stunning Banff National Park if you believe that nature and wellbeing go hand in hand. This stunning location is ideal for all-inclusive wellness retreats that promote self-care and self-discovery. There is usually a tonne of free exercise and health programs available, as well as amazing hiking, sleigh rides, and ice skating on the lake—of course before a couple's massage.
Grand Resort Bad Ragaz, Switzerland
Grand Resort Bad Ragaz is beneficial to the body and mind in addition to the restorative beauty of being in the Swiss Alps because of its naturally occurring thermal waters from the Tamina Gorge, which contain remarkable minerals and healing capabilities. The private spa also has a whirlpool, steam room, sauna, home theater, private eating area, and therapy rooms for things like haki-rituals, which use the "art of touch" to relieve daily mental stress. Because eating well and enjoying delicious cuisine go hand in hand, the hotel also offers a Michelin-starred dining experience with 30 sharing dishes and carefully chosen wine pairings.
Mayflower Inn & Spa, Auberge Resorts Collection, Connecticut
Mayflower Inn & Spa, Auberge Resorts Collection is a large country estate with a 20,000-square-foot spa two hours from New York City, where honeymooners can unwind after meeting with a personal health expert to discuss goals and suggest treatments. You could choose from rites of cleansing, a traditional hammam (Turkish bath) treatment, couple-specific connectivity meditation, woodland bathing, or other ancient and current scientific and scientific activities that aim to reset both inside and out and promote well-being.
Secret Bay & Jungle Bay Eco-Resort, Dominica
Dominica, the Caribbean's "nature island," attracts adventurers with its diving, snorkeling, sulfur hot springs, bubbling mud spas, and longest hiking route. The Waitukubuli Wellness package at the five-star Secret Bay includes massages, Reiki, reflexology, yoga, and assessments of the body's energy and chakras. The Jungle Bay Eco-Resort, which suffered serious hurricane damage and reopened in June 2019, offers a wellness adventure package that includes several of these outdoor activities, as well as organic food and juices, and a huge spa for all the treatments you could possibly want.
Cal-a-Vie Health Spa and Casa Madrona Hotel & Spa, California
At Cal-a-Vie, just north of San Diego, active couples will thrive because of its five-to-one staff-to-guest ratio, more than 150 fitness classes, beach volleyball, golf, pools, and 10 miles of trails that feature ideal sunset sites. There are also lots of spa and mind-body activities available, including candlelit yoga for couples in a 400-year-old chapel. The recent refurbishment of Casa Madrona Hotel & Spa revealed a brand-new high-tech wellness experience, including eight Sleep Smart mattresses that measure sleep activity and body temperature and offer sleep coaching—ideal if you frequently argue over covers or mattress firmness. Additionally, you may get on the right track with the help of Moon Juice adaptogenic blends, meditation headbands that detect brain activity and tailored AI trainers.
Velaa Private Island, Maldives
The ultra-luxurious and ultra-rejuvenating Velaa features a new invigorating program with HIIT, Spinning, circuit training, and yoga courses that emphasizes body shape and muscle mass along with mental health. Technology enthusiasts will like using Gen Smart DNA testing, which provides information on the metabolic and hereditary background to support the path to optimum health and fitness. In addition, there are pools, tennis and squash courts, a golf academy, and a full-service spa for relieving any muscle aches.
It's not necessary to travel far to enjoy unique companion treatments like an exhilarating massage given on a crystal quartz bed and a choice of international ritual therapies from European skin-care brand Comfort Zone. Along with magnificent Miami Beach for a traditional honeymoon experience, there are kombucha facials, salt float pools, infrared saunas, and fitness sessions like Rock Wall Boot Camp.
Combining a beach vacation with a few days hidden away in a lush rainforest close to Costa Rica's Arenal volcano is a great idea. At Tabacon Thermal Resort & Spa, newlyweds are able to spend most of their time in soft robes and little else. Spa treatments in private outdoor huts hidden by forests and mineral-rich natural hot spring pools make for leisurely days and nights. Your Downward-Facing Dogs' soundtrack is provided by toucans, howler monkeys, and other animals.
Santa Fe Resort, Four Seasons at Rancho Encantado
Unsurprisingly, Santa Fe is a top-notch wellness resort that is also a great place for romance. You two can participate in horticulture, gardening, and Body as Brush art programs at Sunrise Springs, which stimulate creativity and relaxation. For those who are interested, there is also a spiritual advisor on staff who performs aura cleansings for newlyweds as well as tarot card readings. The Equus Experience, a personalized experience that uses horses for self-discovery and learning, is offered at the Four Seasons Resort Rancho Encantado. Think problem-solving, the art of being present, nonverbal communication, beliefs and intentions, and how to inspire rather than control. The lessons discovered through the enjoyable interactions with the strong mammals and each other are ideally suited for a couple setting out on an epic journey.
The renowned Canyon Ranch luxury spa and wellness facility is located in the Berkshires and offers couples countless chances to bond and rejuvenate after their wedding. A couple's coconut melt treatment, heart-based yoga, private cooking lessons using healthy recipes, a Watsu Duet—a kind of graceful warm water massage that is incredibly soothing and relaxing—a private photography hike in the mountains, canoeing on the lake, and private photography sessions are all options. You have all you require before returning to daily life.
Yes, it will be expensive ($8,668 for a one-week stay at Chenot Palace Weggis), but it will be worthwhile. The Chenot Molecular Lab for Optimal Living, which opened in November 2021 on the northern bank of Lake Lucerne, will have eudaimonia fans giddy with delight. The program develops a personalized treatment strategy to boost your health using mRNA-based molecular tests. Three distinct programs are now available at the renowned luxury health resort that you can enroll in while there: Advanced Detox, Recover & Energize, and Prevention & Aging Well. All contain a variety of Chernot diagnostic evaluations, medical and nutritional advice, mud treatments, massages, and more, in addition to elements that are particular to each program.
Culture Getaways
Experiencing the ways of a totally new country is always culturally enriching, and you come back, closer as a couple and a hundred times more culturally knowledgeable than you left. Every country has its own narrative. While we can't possibly list down all the countries with positive cultural experiences in such a small space, some of the countries we think can leave more impact are listed down below.
Greece
For honeymooners, Santorini is remarkably gorgeous. It has some of the best accommodations for romance, incredible cuisine and drink, blue oceans, and orange skies. In this stunning region, there are numerous activities to try, including hiking from Fira to Oia, visiting Theotokopoulou Square or Red Beach, and sipping some of the world's oldest wines. Voyemo, a platform allowing you to access some of the most lovely villas and is ideal for seeking a place to stay, offers custom tours with an emphasis on experiences and excursions. Athina Luxury Suites, a boutique hotel perched on the caldera's cliffs, places you in the most desirable location just a few meters from the bustling town center. Athina Luxury Suites offers guests a once-in-a-lifetime romantic experience that combines calm and culture by enveloping them in peace, stunning vistas, first-rate service, and luxurious rooms. Not only is this a luxurious retreat, but it's also an environmentally responsible place to be where you and your companion may have a wonderful holiday and encounter the most genuine Greek hospitality.
Tanzania
Tanzania is home to so much knowledge and history: the majestic Mt. Kilimanjaro, indigenous peoples like the Chagga people, and a plethora of birds and wildlife. It also has art, architecture, cuisine, activities, and amenities. Zanzibar offers countless magnificent retreats, friendly inhabitants, and the opportunity to learn about culture while forgetting your cares and reconnecting with your inner self. This will make your honeymoon experience, unlike anything you've ever had. Places like Stone Town, which are steeped in centuries of Swahili culture, feature quaint shops, ramshackle streets, and historical insights that shed light on issues like colonialism and slavery. Reserve a bungalow with a garden view at the Sevi Hotel, a luxurious house with a classic design that touches the coast's immaculate white sand. Sevi Hotel is a peaceful, tranquil haven that welcomes you to cast off your concerns and unwind with great activities like scuba diving and snorkeling, a trip to the spice farm, and unique spa treatments. Together with your significant other, go on a sumptuous vacation to the city of Zanzibar in Tanzania.
Italy
Sicily is renowned around the world as an unfathomable travel destination because of its enormous old temples, impossibly beautiful beaches, and unfathomable cuisine. Sicily offers activities for all types of couples, like relaxing on beautiful beaches, climbing in the mountains, and touring historic archaeological sites. Casale Balate creates a lovely environment, framed by century-old olive and carob trees, encircling the residence which enjoys tranquil views over the terraces, garden, and pool, if you prefer a more private and wonderful retreat in a private farmhouse style villa. While Voyemo takes care of you to create your ideal trip experience for you and your loved one, you will enjoy a distinctive luxury villa that blends modern design with natural elements from the surrounding area to create a warm and welcome atmosphere. Voyemo offers luxury travel and cultural activities all around the world if you're seeking an amazing honeymoon like no other. Voyemo will go above and beyond to identify and arrange the ideal retreat for you and your loved one when you are ready to book your special occasion.
India
Just seven decades after gaining its independence, India's economy has become one of the ones with the fastest growth rates in the world. The 29 states and 7 union territories that make up this South Asian nation all have different cultures, languages, and traditions. India will enchant you with its vibrant diversity. Due in part to the fact that the nation was ruled by a monarchy for thousands of years, India's art, music, textiles, and dance have a long and illustrious past. The scope of Indian art grew with every passing time. Both Indian classical music and dance are unlike anything else in the world. India now has a remarkable array of historical sites and cultural expressions that you would like to explore together.
Honeymoons come with a lot of expectations, bearing promises of crimson sunsets by the beach, long walks on winding roads, and picnics by the brook. While all of those things are amazing, it's important to bear in mind that what a honeymoon looks like to you, might be very different from the next bride. Honeymoons are personal and are tailored keeping in mind the couple in question. While a midnight hike might be just your jam, it might be far from ideal for the next couple. There are couples who love soaking in hot tubs and getting deep tissue massages and ordering room services, while there are couples who love to snorkel, ski, and go hiking, and each kind of honeymoon is valid and dear to us. In fact, it's the diverse nature of honeymoons that makes them so amazing. No matter what you "taste" in honeymoon trips, it goes without saying that it is going to be a trip that you will always remember with fond memories and misty eyes. So you might as well make it worth remembering!