Throw The Ultimate Winter Bridal Shower With These Impressive Ideas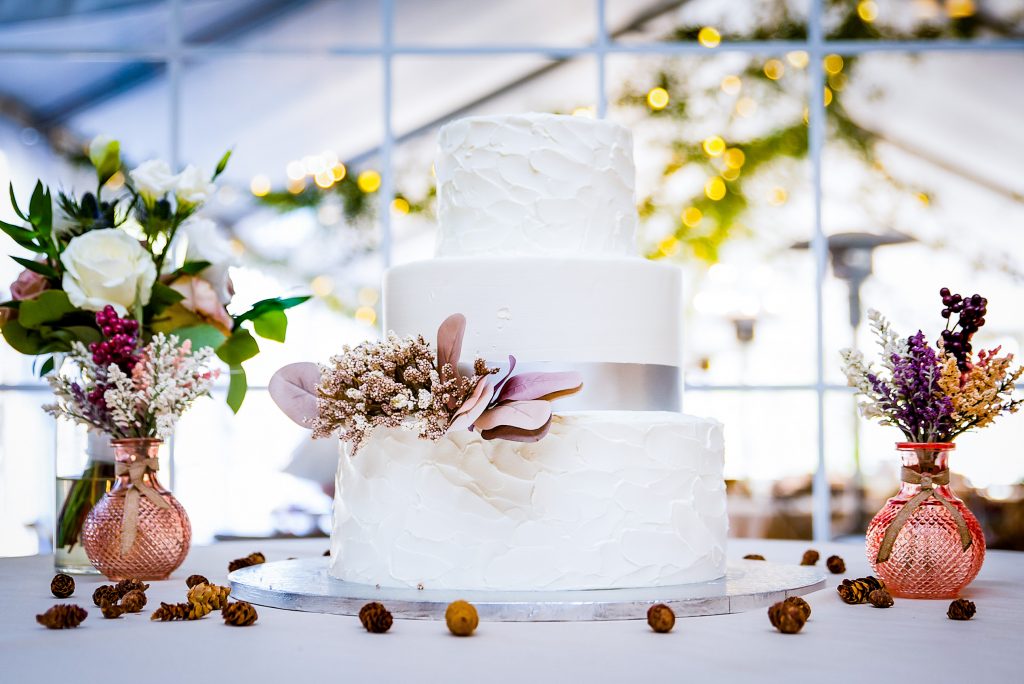 Just like engagements and weddings, bridal shower themes are all about unique experiences. You might be the type who would want to sit and play games while staying cozied up indoors or you are the fun activity type who would love an amazing and thrilling bridal shower activity idea that would involve you climbing a hill or riding a horse! Fresh bridal shower ideas go beyond opening gifts in front of a big audience and have become more experience-centric. From bringing a hot chef into the celebration to going for glamorous bridal shower themes with glitz and glitter, there is a whole new world for you to explore.
If you are a bride who musters all things warm and cozy, there is probably no better time to plan her pre-wedding celebration than the season of winter. Planning a bridal shower party will also entail choosing the perfect theme that will go with the season and activities that will be enjoyed by the whole team of to-be bridesmaids. From the moody and rustic color palettes to the fun winter festivities to the amazing snowy photo backdrop to the ample amount of greenery, your bridal shower inspiration during this festive time of the year can be anything but a cookie-cutter experience. From frosted greenery and metallic details to unique and luxe bridesmaids' gift ideas, this is the season to showcase the warmth and love you have for your girlfriends.
Ultimate Winter-Themed Bridal Shower Ideas:
Host a Wine Tasting With a Professional Sommelier
Are you looking to host your big day with incredible wine-themed wedding ideas? Why not sprinkle the same theme for the bridal shower as well? After all, without some bubbles, what fun is a bridal shower? The sparkle of the snow outside is the ideal excuse to try a little something sparkling inside, whether or not your winter bridal shower has a New Year's Eve theme. Plan a session of fun champagne or wine tasting for your friends so they can determine their preferences. Invite a wine expert to lead the group through a basic wine tasting instead of the customary mimosas. Theme the tasting after a destination you have visited or the location of your upcoming winter honeymoon destinations you have searched for yourself. For instance, if Tuscany is on your mind, long farm tables can be set up and an Italian family-style meal served, with various Tuscan wines paired with each course.
Snowy Backdrop 
Is there anything as magical as a cozy winter wedding that looks like a fable set in the Nordic countryside? Use a bridal shower theme that evokes a touch of holiday magic to celebrate the season. Put some traditional paper snowflakes, pine cones, and reindeer centerpieces in the room. For an added touch of holiday cheer, serve festive drinks like peppermint mochas, eggnog, and hot chocolate alongside sweet treats like cupcakes and gingerbread cookies. These enormous paper snowflakes are easy to make and were produced using a roll of white butcher paper. Place them against a wall or dangle them from the ceiling all around the room.
Learn The Art Of Calligraphy Together
In the age of technology, beautiful handwritten scripts are becoming more valued. So if you are going to write something by hand, such as mesmerizing winter wedding invites with hand-carved calligraphy, it better be done well. Enroll everyone in a calligraphy workshop so you can start learning how to write thank-you notes and address envelopes.
DIY Craft Projects
DIY wedding decorations can be anything from simple wedding signs to elaborate ceremony backdrops. There are some wonderful projects that would make for amazing bridal shower ideas for a night in with your girlfriends and that would give the wedding a lovely, individualized feel. Additionally, it adds distinctive handmade touches to your wedding that distinguish it from regular wedding ideas.
Make Your Own Cosmetics
Include that in your winter bridal shower idea because everyone wants to feel and look good! It will be enjoyable to make sugar scrubs and fragrant lip balms. Additionally, your girls can take them home and use them to achieve the desired glow before the big day. A perfumer can assist you in creating a unique scent, or you can have someone demonstrate to the group how to blend essential oils. These goodies can also turn into amazing bridesmaid gift ideas which you can give way to your A-team.
Invest In A Makeup Course
Simply because it's your bridal shower, it's time to get glam. Hire a makeup business to conduct a makeup class on-site; extra points if it is your wedding day MUA. You can concentrate on techniques like false lashes, smoky eyes, and highlighting and contouring. On your wedding day, your guests can use their newly acquired skills to look extra stunning.
Treat Yourself To Spa Days 
Does your girl gang enjoy wellness? You deserve a spa day with your friends after the chaos of the holiday season. Plan a shower with a spa theme to create a tranquil day. Give out luxe favors like premium hand cream or scrubs to tie the theme together. Serve acai bowls and cold-pressed juices alongside wellness discussions for a fun way to geek out on all things healthy. Invite a yoga instructor to teach a "vinyasa flow" class or to lead you in meditation. You can go to your favorite spa in the area or even make your own at-home treatments with your girlfriends, like body scrubs and hand lotions that come with fluffy robes!
Bring Out the Beyoncé in You
Probably one of our favorite out-of-the-box engagement ideas that can also be used to plan a bridal shower, dress for your own dance class and learn the steps to your favorite songs with your team of BFFs. To teach you and your guests a special dance, hire a choreographer. For instance, a Hawaiian wedding can use hula lessons and the guests at your Greek wedding can always learn the "Orea Pou Ine Nifi Mas" dance.
Set Up A Cocktail Bar For Seasonal Drinks
For your winter-themed bridal shower party, create a fun hot cocoa bar for the bride and your guests, and decorate it to go with the theme. Invest in creative cocktail bar signs that will be perfect for a country-themed winter bridal shower and can be used again at the wedding. For an Italian-inspired wedding idea, go for bougainvillea decorations as another dual-purpose decor! At the winter season bridal shower, a cocktail bar will undoubtedly be the ultimate photo op! Include a lot of colorful accents, such as greenery, berries, herbs, mulled spices, and cocktail stirrers. Make it yourself by mixing up a few pitchers of party drinks for a crowd using a few winter-themed cocktail recipes and decorating them with adorable labels and signs.
A Tarot Reading Session
Get all your chakras cleared before the big day and take the bride squad out for some positive vibes with a tarot reading and Reiki healing session. If you are planning a luxe bachelorette trip, go for a wellness-themed destination for the ultimate TLC!
DIY Favors For A Winter Shower
Since winter bridal shower games are difficult to sell, choose to work on a joint DIY project instead. Useful paint markers are available for your guests to personalize their own mugs. Make sure to offer some Pinterest inspiration by way of a few examples! These projects can be luxe gift ideas for your girlfriends if you get your craft materials from premium brands!
Go For A Gender-Neutral Theme 
Nowadays people are increasingly throwing bridal shower parties for their entire family and friends, not just the girls. Throw a lavish winter shower party and host a couple's shower where guests can honor both you and your partner. Set up a bar with some of your preferred beverages, and either hire a DJ or play your go-to playlist.
Decadent Desserts For The Winter
Even though everyone has returned to their healthy eating habits after the holidays, we can still indulge in a dessert that qualifies as a cheat meal. Make a special dessert for the gathering, like a pomegranate pavlova. If not a bridal shower, this idea can be a luxe way to wow your guests at your reception!
Go For A Candle-Making Class
Attending a candle-making class is the ideal bridal experience. As a bride, you will be able to sample a lovely assortment of fragrances and essential oils, learn how to use them, and smell and test them. Find something nearby or enroll in an online course at a website specially dedicated to candle-making courses.
Glamorous Black-tie Event
Wear your most elegant attire and decorate your winter bridal shower with glitzy accents. To go along with your black tie theme, we suggest finding decor with some sparkling accents, such as silver and gold. So that your guests can prepare, be sure to mention the dress code on your bridal shower invitations as well.
Change the Way You Open Gifts
There are ways to make opening gifts a fun experience. Some brides feel like they need to open gifts in an entertaining way. By setting a timer for, say, every five minutes while you open the gifts, you can turn the performance into a bigger game. When the timer goes off, whoever is still opening their gift wins a prize, keeping the guests entertained and diverting some attention away from the bride.
Experience An BnB Bridal Shower
Searching for a distinctive activity that you don't do every day? We all have spoken about reasons for choosing a BnB wedding venue and now it's time to go for a BnB bridal shower experience. For inspiration, look at Airbnb bridal shower inspirations. You can search for ones with positive reviews among the localized, per-person activities. There are numerous activities available, such as classes on how to roll sushi, tattoo design, ghost tours, and hiking excursions.
Glam and Glitz Shower Theme
Is your bridal shower event more glitzy and less rustic? Winter is an excellent time of year for more formal themes. To create a posh atmosphere for the party, decorate your space with numerous shimmering, golden accents.
Stay Cozied Up Indoors 
Use the colder weather as inspiration for your winter bridal shower theme by having a cozy evening indoors! Plan a pajama party with all of your best female friends for a night of entertainment that includes drinks, games, movies, and other activities. You can have the gathering at your house or, for added luxury, book a suite at a nearby hotel. You can also go to a winter skiing resort to add to your "BFF Travel List!"
Learn Craft Cocktail 
You can gather your closest friends and family to learn the art of mixing craft cocktails. Hire a knowledgeable mixologist to teach your group the fundamentals of shaking and stirring to add unique flavors to traditional drinks like old-fashioned, martini, and daiquiri. It is a fun team-building activity that will give you something to do while enjoying something delectable to toast with. Not only can you all develop a useful hosting skill, but it will also give you a fun activity for your winter bridal shower.
Go For A Day Of Personal Shopping
Everyone wants a personal shopper, right? By holding your bridal shower at your favorite store, you can fulfill this dream for both your guests and yourself. Numerous local retailers and brands allow for private events where champagne is served along with canapés and personal shoppers assist guests in elevating their wardrobes. When making your plans, find out if the retailer offers discounts for private events. You may be able to save up to 20% on the ideal pair of shoes for your bachelorette party!
Develop Your DJ Spin Technique
You and your girlfriends can accomplish it if Paris Hilton can. Make arrangements for a masterclass with a neighborhood DJ or enroll in a spin class. You could hold a private workshop where your visitors could learn the fundamentals of the turntable, how to mix music, and of course, how to scratch in time. This can be the perfect way to stay warm on the chilly days of winter with your BFFs.
Use Winter Shower To Your Benefit 
Winter in many places is characterized by gloomy rainy days. Enjoy the weather by incorporating it into your "shower" theme. Sign an umbrella and use rain boots as vases as a guest book alternative.
Bring A Hot Chef 
Let's get right to the point: Have a hot chef teach your ladies how to make their own homemade pasta or that elusive hollandaise for Eggs Benedict. The activity takes the focus off the bride-to-be and allows it to be more of a group celebration and strengthens the notion that the celebration is for everyone, not just the bride.
We speak a lot about our love for winter weddings and our favorite winter wedding ideas. And oftentimes we forget about all the pre-wedding winter celebrations that will lead up to the big day and dictate its inspirations. From some of the hottest bridal shower trends that look like a winter fairytale with all white bridal shower details to eccentric shower themes with retro and rustic touches, that enable you to steer away from the usual donuts and cocoa winter themes, there are many trendy bridal shower details that can help you to paint a hot image for your best friend. For starters, hosting a cold-weather bridal shower can have the seasonal warm beverages and festive decor, comfort food, and holiday-themed decorations that capture the spirit of both the bride-to-be and the most wonderful time of the year.
Pay homage to the winter season and infuse them into your bridal shower decor ideas or go for thoughtful bridal shower ideas. From incorporating the stunning blooms in greens of winter throughout the bridal shower venue to serving up a bridal shower menu with comfort foods to warm up your guests like a toasty meal by the fireplace, there are many winter-centric bridal shower inspirations that will flow naturally and beautifully.