Colognes That Every Groom and Groomsmen Must-Have!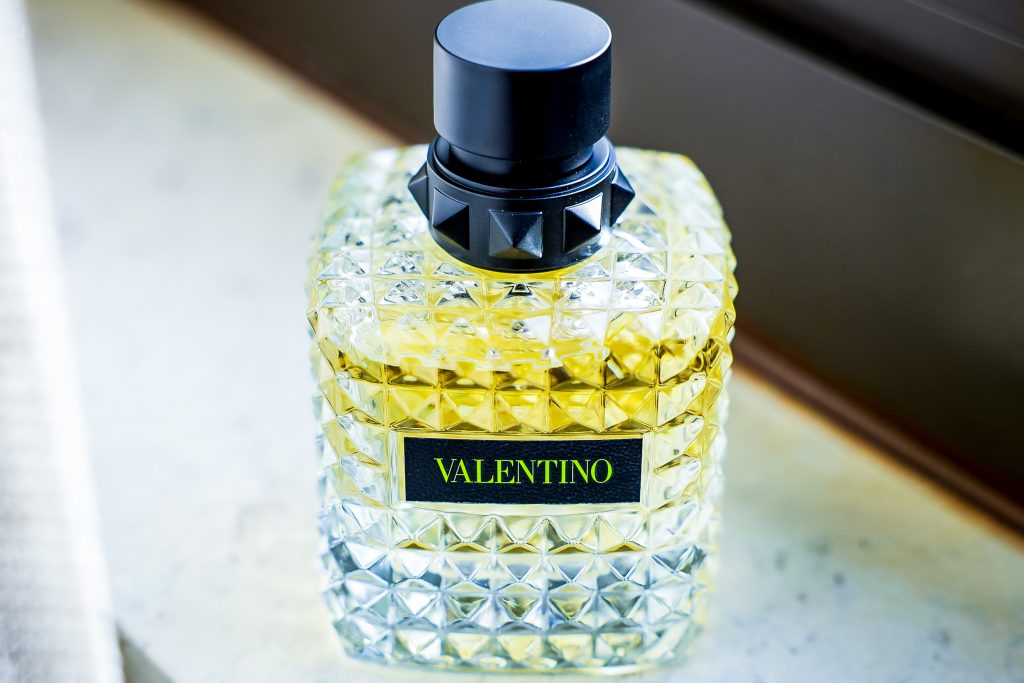 Do you remember the smell of the muddy ground just after it rains? Remember the smell of campfire wood from the pretty fall vacation in the woods you took when you were nine? Do you recall the smell of coffee when it hits your senses first thing in the morning? Nothing can conjure up memories like scents and fragrances. The human memory is wired in a way that remembers specific smells like timestamps! And what can make your wedding memorable better than an amazing men's cologne for your groom? Some men love to wear the same cologne for years at length, while others love to try the latest men's colognes depending on the mood order location. For instance, a little floral cologne wouldn't do anybody bad if you are hosting a reception with cherry blossom wedding details! However, it totally depends on your groom's personality and preference.
There are many signature groom colognes that have remained timeless. Ranging from something fresh and uplifting to woody and musky, your choice of groom cologne will depend on his personal choice. When it comes to signature men's cologne, searching for freshness within the scent is not always advisable. The blend of ingredients of signature men's perfumes can be very unexpected. Many people avoid certain popular men's colognes due to one simple ingredient. For finding your best fit, try opposite fragrances on each arm and let it settle. Check which men's scent you love better and go for it.
We have often considered perfumes and colognes as personalized gifts of luxury. Perfume and cologne sets are known to be one of the most popular "his and her" anniversary gifts across the globe. Perfumes are also luxurious gift ideas for your girlfriends, especially if all of you share your love for one specific perfume. We mean, who doesn't love Chanel N°5? Premium men's colognes can also be an amazing option if you are browsing through classy father's day gift ideas for the father of the bride. The versatility of wedding colognes is truly amazing. You can even go and scent scape your wedding to make it more memorable with the perfume you have loved and adored your whole life!
If you are not sure where to get started, we have done some leg work for you. While choosing your signature groom cologne can ultimately come down to personal preference, you can choose from the list of some of the most popular groom colognes of all time as they have been tried and tested for longevity, freshness, and overall value by various men across the world. For instance, Chanel Bleu de Chanel and Versace Eros are some of the most popular groom and groomsmen colognes if they are into warm and woody fragrances. Similarly, Giorgio Armani Acqua di Gio is a popular name among men who love a fresh and citrusy scent. If you are looking for the best wedding cologne options for your big day, take a look at these seemingly endless options of premium groom perfume options.
Splurge-worthy Men's Colognes for the Groom and his Groomsmen:
Bleu de Chanel is a cologne that is both fresh and lasts a long time. It's clean, polished, and classy, but not in a way that makes you think of grandpa! It's not too musky, either. Instead, it has an undertone of woody cedar and grapefruit, making it a fresh and clean-smelling choice. The scent is also very strong, which means that one spray can last all day, but you can still use a lot of it if you want to.
One of the main notes in this wonderful men's cologne is bergamot orange, which is citrusy but not sweet. Bergamot oranges are more like limes than navel oranges, and they smell like limes. We love this for both everyday and special events. It's very earthy and very sensual. It's not too strong, but there's something about it that stays with you, making it the perfect wedding-worthy groom cologne!
We don't know if the beautiful bottle in the Art Deco style or the mint added to this fresh and tropical scent is cooler. This mix of scents, which includes orange, Italian lemon zest, green apple, tonka beans, amber, woody vanilla, vetiver, and moss, smells good in the summer but is a pretty universally loved cologne in general. A few sprays of this will last all day, and if you want to mix and match scents, you can layer it with other colognes.
Even though the name says "musk," this cologne smells more like bergamot, rose, white patchouli, and the spicy 'tonka' nut. It has such a complicated mix of scents that, depending on the person wearing it, it can smell different every day.
This modern classic men's cologne has been worn by men everywhere since 1996. It has a scent that works all the time. Musk, bergamot, neroli, rosemary, and patchouli all work together to make the best earthy scent. The smell isn't too strong, which makes it a good choice for people who are sensitive to certain scents. And luckily, it still lasts a long time.
Ambergris is known for its tobacco-like, earthy, and musky smells, which some people say smell like the wood in an old church. During old times, it used to come from the intestines of whales, but now it's all made in a lab. It helps make a strong, confident, worldly scent that is both old and new.
As the name suggests, Tom Ford's Tuscan Leather combines leather and suede with jasmine notes to make a sensual and sophisticated scent. Saffron adds even more warmth. With this cologne, a little goes a long way, and it lasts for hours. We also like the brown bottle that looks like a chess piece when it's turned. It will look great on the bathroom counter next to any other products for personal care.
Patchouli might make you think of hippies, but it is also one of the oldest perfumes in the world. King Tut used it in ancient Egypt, and some people in Asia and the Middle East think it makes people more attractive. This patchouli cologne is made in England. It has a strong mix of spicy, stimulating, and warm notes, such as ylang-ylang, cardamom, jasmine, and black pepper.
Sauvage is the perfect example of a modern classic. It has a spicy, fresh smell that will get anyone's attention. This warm mix of amber and cedar with undertones of pepper and lavender is a unique scent that is sure to be a fan favorite for years to come. It doesn't smell too strong, and the scent stays on the skin for a long time.
One of the most well-known scents from the world-famous fashion house Hermès is Eau de Toilette Terre d'Hermès. Flint, which is a rock, is used in a unique way along with cedar and grapefruit to make a very energizing and passionate scent.
This whiskey-colored cologne is called Jazz Club because it smells like a dimly lit jazz club filled with cigar smoke and leather chairs. It smells like pink pepper, rum, and tobacco and is warm and spicy. We love that it works for both men and women, and when you wear it, you will most likely get a lot of compliments. The only downside is that it doesn't last as long as some of the other products on this list, but it comes in a handy travel size if you want to reapply it on the go.
Tonka beans are one of the scents that make this cologne stand out. This small bean from South America is known for its spice and warm heat. This is a wonderful scent that smells warm and real. It gets more sophisticated over time, just like your marriage.
This cologne is all about putting different things together. Citrus notes like Amalfi lemon and orange compete with woody tones like cedar and oud. Together, they make a clean and manly scent. Because oud can make people feel strongly one way or the other, this blend is a good way to try it out. It goes well with lighter scents, so you can make it smell however you want. Whether you wear it alone or with other scents, it stays on your skin for a long time and has a great smell that can take you from the office to a night out.
Take the bull by the horns with a bottle of cologne that is bold enough for people who want the best things in life. Penhaligon is known for making strange and wonderful fragrances that are worn by royalty. Some people describe this unique scent as "bewitching," and the notes of coriander, vanilla, and tobacco give it a warm, cozy, and luxurious feel.
This aquatic cologne is a breath of fresh air, which is a good name for it. This classy blend is also great for everyday wear. It combines clean bergamot with sensual vetiver and a touch of elegance from the iris. The light scent isn't too strong, so it's good for people who don't like strong smells. It also goes well with other colognes if you want to try something new. It stays on your skin for hours, so you can smell it when you wake up and when you go to bed.
From the lacquered glass bottle to the warm, cozy scent, this one is a work of art. This scent from Gucci's Haute perfumery line is the height of luxury. It has notes of cedar, cypress, and nutmeg, as well as woody undertones of patchouli and vetiver. It is meant to be layered with the other scents in the line, so you can create your own unique scent.
A Tiffany blue box says "I love you" better than anything else. Even though it's not a diamond, Tiffany & Love is a tribute to modern romance. They also made a fragrance for women to go with it. The scent for men has notes of juniper, cypress, sandalwood, and citrus, and both scents have a note of blue sequoia, which is both bright and woody.
The three fresh notes of bergamot, ginger, and apple at the heart of this scent make an impression right away. Juniper berries and geranium add to the freshness, and vanilla tonka bean gives it a hint of sweetness. Lastly, sage and a lot of ambers give this blend a warm and woody feel. It stays on the skin for a long time, and the sprayer puts out a lot, so you only need one spritz.
This fresh, floral, and seductive fragrance from France has a base of musk, which gives it some depth. It also smells of rose velvet, peony, freesia, violet, and black currant. Even though 802 smells great all year round, it really glows in the spring and summer.
Col. Littleton is a company in Lynnville, Tennessee that makes things the old-fashioned way and is a hidden gem. People buy their leather-wrapped cologne over and over again. They are better known for their high-end, no-fuss leather goods. It doesn't stand out too much but gives the person who wears it a subtle cool. Also, the masculine notes make it one of the best fragrances of all time.
Aventus has become one of the most popular men's colognes by taking the world by storm. It smells smoky, seductive, and fresh, and it makes you feel strong, confident, and successful. It will get lots of compliments on your wedding day and afterward.
This sea salt cologne smells almost exactly like ocean air. It's a great scent for summer and beyond, and the sage note gives it a freshness that's perfect for an outdoorsy man. Overall, it's very subtle but still strong enough to get compliments from anyone walking by. It may need to be reapplied, but because it is light, you can mix it with other colognes to make your own scent.
Calvin Klein Eternity is a classic fougère blend that smells like sage, vetiver, and other green plants. With hints of woodsy cedar, it has a fresh, outdoorsy smell that can be worn casually or as a daily recurrent. Since it stays on the skin for a long time, this choice could be anyone's signature fragrance.
Everyone wants to look and feel their best on their wedding day. After all, you don't get married every day. There is a reason why you booked the best MUA for gorgeous bridal makeup. If you are the groom who wants to be in the best form for your lifelong partner and everyone in attendance, choose a men's perfume that will make you feel good, smell good, and boost the confidence that can light up the whole room, and draw all eyes on you. Just like the bride, the groom is the center of attention too and a great men's fragrance can be just the start of that. You can go for the cologne that you have been using for a long time or pick a new one depending on the latest wedding trends or your choice of wedding theme. For instance, if you have planned to throw an extravagant wedding affair to remember, go for a groom fragrance with musky notes to elevate your mood and make you feel that it is a part of your personality. Similarly, a classy groom fragrance like Versace Eros can be the perfect fit for a regency-core-inspired wedding.
Your wedding ceremony is a big event that can take more than just a couple of hours. Hence, eliminate the weaker perfumes on the first go and choose a long-lasting men's perfume. There are a few types of scents that you can use. Additionally, you might be looking for a cologne you can spritz every day or one for special occasions. In the first case, it's acceptable to splurge more because it will last for a very long time. The right men's cologne on your wedding day can make or break the first impression that people will have as you enter the room. And with the best cologne for men, you can associate a spicy, fresh, or earthy scent with a particular memory and then return to it repeatedly for years to come. The best cologne for grooms can give you a full sensory experience, whether you are looking for a wedding day scent to set the mood as you tie the knot, simply want to up your current fragrance game, or looking for luxe favor ideas for your wedding guests. The above-mentioned luxe groom perfumes are a few precious gems and dimes in the dozens that can make you feel like a million dollars.