Luxury Valentine's Day Gift Guide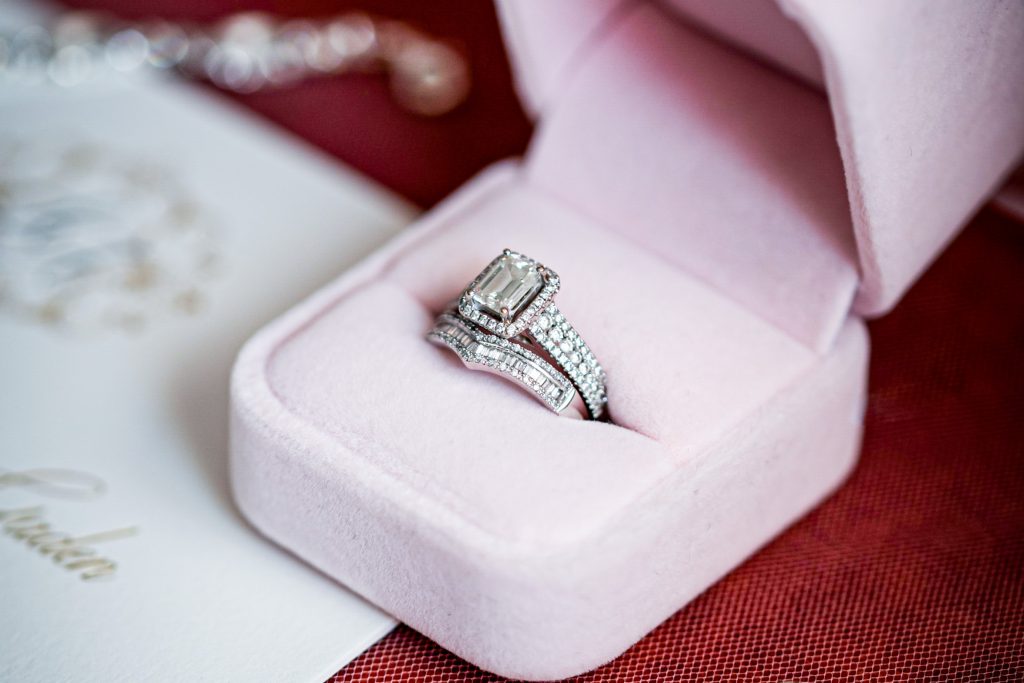 February is a month of patience and promise of the spring, and also, a month of love! It arrives, spills life into the mundane, and helps flowers and love bloom again. Valentine's Day is something that has always been a highlight of the month, and it allows for the perfect opportunity to give! We get it, choosing the perfect gift is not an easy feat, especially when it comes to buying a gift for the person you love so dearly! Whether you have been a couple who always celebrated Valentine's Day, or this year is a bit more special, as you are getting married or just got married, this blog offers a plethora of options when it comes to gifting something special to your special someone in this season of love! Whether you are buying for him, or her, this blog is for everyone, and we are bringing some of the most luxurious gifting options to pick from! From the softest of cashmere cardigans to fun date charts, we have covered everything!
A premium long cashmere cardigan from Gentle Herd will keep your loved one warm and cozy. Black, ash rose, brown, camel, denim blue, ivory, oatmeal, and smoke are just a few of the 8 stunning colors available. The elegant cardigan is constructed of the highest-quality grade A cashmere. This plush cardigan has an oversize fit and is perfect for resting at home or traveling.
A culinary gift basket is a sweet way to convey your concern. Valentine's Day delights including Guylian La Trufflina chocolates, Walkers Shortbread Cookies, Coffee Masters Vanilla Nut Creme Coffee, and McStevens Chai Tea are all included in this basket. A lovely porcelain cup with a heart motif is also included, as is a cuddly lovebug. Add-ons for the hamper include an adult coloring book, microwaveable lavender slippers, and aloe spa treatment socks. Gift packaging is included.
It's doubtful that your giftee has one of Sleeper's eye-catching pajama sets, even if this is the first you've seen. The trendiest and coziest new style for Valentine's Day 2022 is Sleeper's nightwear-turned-partywear, which has been spotted on TikTok, Instagram, and pretty much everywhere else. Each pair, which comes in a variety of colors, is embellished with ostrich feathers of the finest quality, giving conventional sleepwear a spectacular touch. The dramatic jet black is our favorite, replete with mother-of-pearl buttons and matching feathers.
If for some reason you haven't come across Missoma's boho, fashion-forward designs, a short Google search should show you exactly how well-liked they are. On February 14, any item from the label's sophisticated, influencer-favored collections is certain to bring smiles. This necklace with a Malachite pendant would be the one to stand out if we had to. This 18ct gold-plated necklace, which was developed in collaboration with well-known fashion blogger Lucy Williams, sparkles both on its own and when layered.
Couples today have a bewildering amount of date night alternatives as lockdown life draws to a conclusion, but many lack the urge to go beyond takeout and Netflix binges. Fear not, this 100 Dates scratch-off poster is here to give your social and dating calendar new vitality. It does exactly what it says on the box. This poster is bursting with opportunities for a brand-new activity for you and your partner to connect via, with a choice of a hundred places and activities each concealed behind a scratch-away panel. There are activities that get everyone off the couch, from kayaking to taking art courses.
Consider this chic Bartesian cocktail and margarita machine for a genuinely unique gift. With this inventive device, you can quickly stir up creative drinks. A cocktail capsule is simply inserted, your chosen strength is selected, and the mix button is pressed. Since the system draws the appropriate quantity from the appropriate reservoir, there is no need to measure. The capsules were made by skilled mixologists. They include traditional drinks like margaritas, whiskey sours, and old fashions. No need to have an unlimited supply of syrups, juices, and bitters on hand. You just store a supply of your preferred liqueur in the reservoir. With automated and manual cleaning cycles, as well as pieces that can be washed in the dishwasher, this cocktail maker is simple to maintain. It's a pleasant thing to do with your significant other.
Jean Schlumberger gained notoriety in the 1950s and 1960s for creating exquisite jewelry for Tiffany & Co. His interpretation of the "X," a well-known symbol of love, is immortalized in the Sixteen Stone Ring, which has 18k gold and round brilliant diamonds set in platinum.
The underwear as an evening wear trend was first started all those years ago during Madonna's "Material Girl" phase. With their smooth, delicate garments, iconic companies like Khaite are now setting the fashion. Valentine's Day is the ideal time to sport the look.
Look no further than ST. ROSE if you're looking for an opulent scent to give this holiday season. Juliet in White, a fragrance that is more than 98 percent natural or derived from natural sources, mixes spicy woods with sweet flowers like wild jasmine and rose to create a bouquet-in-a-bottle.
Just in time for Valentine's Day, the Valentino fashion company has introduced a new cult fixation. The VLOGO Signature comes in three lovely colors and has a top handle and cross-body strap for mobility. I'm assuming you're reading this, dear.
There is nothing more wonderful than a tastefully decorated dining table for date night if you want to celebrate Valentine's Day by candlelight, even if it is at home. The Percy Candleholder by McMullin & Co. creates the impression that a great dinner is being enjoyed in the privacy of your own home.
POHO Flowers was born in the center of Potts Point and Double Bay, and it never does bouquets the conventional way. Instead, cult floristry is adored for its original designs and surprising masterpieces for your best friend or s.o.
Although R.M. Williams is best known for its footwear, the company also makes a traditional leather overnight bag called the Leather Ute Bag that is perfect for giving this holiday season. The duffle shape makes it quite capacious, and the Australian-made leather ensures that it will endure many years of romantic getaways to come.
Y2K meets YSL with these YSL Heart Earrings. These Saint Laurent drop earrings mix the best of elegance with a touch of sartorial fun, making them appropriate for February 14 and all year long. After two years of dreary marle and no sparkle, this was really needed.
Without some stylish lace and an excuse to remain in bed, Valentine's Day gifts are truly not complete. The Papinelle robe is made entirely of silk and oh-so-chic if giving sleepwear is your preferred method of giving (and for good reason).
Could we offer these cute gift boxes of French pants when it comes to sleepwear? These frilly briefs are produced with 100% organic cotton and natural dye and are sent directly from Paris. They are cozy and touch sensual.
Luxury perfume is the ideal option for an expressive Valentine's Day gift for her since it has the ability to instantaneously transport the user and everyone around them. Our favorite this year is from Amaffi, which crafts decadent smells from natural materials and houses each one in opulent crystal vases. The rare champaca flower, which exudes sweet, vanilla-like smells for an alluring fragrance, is featured first in the Amaffi Forever Tango perfume. The seductive scent is packaged in a magnificent ruby-red container with crystal embellishments to make a statement. Each Amaffi fragrance also includes a convenient travel bottle for top-ups when on the road.
Scottish craftsman Iseabal Handry has created a collection of painstakingly produced leather bags as part of an exclusive partnership with renowned Highland hotel, The Fife Arms. With an emphasis on zero-waste principles, each one is created and produced in Scotland, from the cutting to the sewing. Our favorite is the Barrel Bag, which is meticulously woven using ancient basket-making techniques using tablet leathers in emerald green and buttery. The contents of the bag are kept secure by a soft inside pouch made of Italian suede with a drawstring closure. You're not likely to see anybody else carrying this unusual discovery of a bag, which is as exceptional as it is lovely.
No matter the occasion, jewelry is a great luxury present for her, but for Valentine's Day, you have to step it up. Look no further than Ippolita's simple but undoubtedly stunning Reef Bangle, made of 18K recycled gold, for an alternative to the gushing pink hearts. The exquisite bracelet was created to mimic the now-extinct coral reefs of the Mediterranean, and it contains sparkling diamonds skillfully placed all around, giving it a flawlessly imperfect finish. Wear it alone or stack it with other gold bracelets; whatever the happy recipient decides to wear, the Reef Bangle is sure to spark talk.
Premium pebble leather imported from Italy is transformed into exquisitely crafted carrying bags for all of your items, big and little, by the designer-owned company Luis Steven. The Laptop Pack comes in a variety of colors, has a natural suede inside, and can accommodate up to a 15″ computer. The leather backpack with a vertical orientation may be carried in a variety of ways. The bag includes concealable straps and is finished with nickel zippers and hardware for a polished, businesslike appearance. These kinds of bags are excellent for both traveling and going to the workplace.
Rare, strong, and distinctive components are mixed to create the intriguing, unisex oud scent. The lostinflowers mix is a component of this novel aroma, which is powerful and addictive with piercing floral essences. Jasmine, champaca's ecstasy, the seductive force of gardenia enfleurage, and creamy saffron are all inspirations for Lostinflowers. Strangelove fragrances, led by creative director and former supermodel Helena Christensen, are the flavoring you may give to your union.
Sustainable practices and materials are used by the environmentally friendly brand TIJN. While the Walkon shoe line is made mostly of recycled materials, 95% of the shoe line is made of vegan leather. The Wiley shoe is a stylish, dressy, and reasonably priced casual shoe that is expertly crafted from soft, breathable recycled fabric.
These running shoes are designed with great shock absorption and an "energy return" function to give you more power with each step. The science-driven performance-enhancing footwear known as the Circuit II Echo Cross-Trainer can help you get the most out of your investment in exercise and good health. It has two detachable insoles for increased cushioning during rigorous exercise, and it is lightweight and breathable. The design of Hylete's workout gear was influenced by the company's health-conscious customer base.
LAKE Pajamas provides excellent evening solutions for relaxing and cuddling up with your special someone. For optimal comfort, the navy bamboo lounge pants are constructed of 95% bamboo and 5% spandex. When wearing these, there won't be any leg hairs caught since the bamboo is beneficial for your skin. LAKE was established in 2014 by a couple to modernize the loungewear and pajama look.
The finest silk available is The Lost Pattern 100%, Mulberry Silk Satin. The NYC-based company encourages people to wear these bandannas and scarves because they are made of a stronger, smoother, and lighter silk thread that is more lasting. For diverse wearing aesthetics, Lost Pattern provides several types of scarves. Bandanas made with the Lost Pattern include hand-rolled edges and a hand-stitched finish.
Coach's iconic Udele Sport Slide is heart-adorned and ready for Valentine's Day with complementing clothing and accessories. Giving slides to your favorite person is a great idea since they will serve as a constant reminder of your affection. Particularly when made of coated canvas like Coach's Signature, the rubber footbed and outsole have shown to be a reliable combo.
One hundred apples were repurposed to create the vegan leather used in the Gala wallet. These items from the Gala line are all apple-based and created for contemporary guys. These wallets, which are fashionable and clever, provide an alternative to the typical leather wallet and add credibility to your partner's accessory and clothing selections. This product line is devoid of dangerous chemicals and has received certification from the USDA for a bio-based material, PETA, and WFTO.
The top shaving accessories manufacturer, Gillette, has partnered with the powerful Bugatti car firm. This brand-new electric razor flaunts an elegant appearance and accolade-winning technology. When turned on, the razor immediately begins to gently warm your skin, providing a relaxing shave and an exquisite sensory experience. Get accustomed to a smooth, clean shave that is followed by soft skin.
The Sub Beer Tap offers pub-standard pints from home at the ideal temperature, and has become an increasingly necessary kitchen counter appliance to fuel his weekend sports obsession (only eclipsed by the kettle, toaster, and coffee maker). When combined with the keg subscription service, which will send large brands and craft beer to fill up his supplies on a regular basis, it is a fantastic gift in and of itself and an even better one when given as a pair. You can guarantee that Santa would put it at the top of his list if he hadn't previously brought one down the chimney.
We're not suggesting we wouldn't drink a bottle of pinot noir at a February 14th celebration, but an elegantly packed bottle of olive oil would be a far more intriguing gift. Single estate extra virgin olive oil from Citizens of Soil is a hot new product with stockists like Selfridges, the first zero-waste restaurant in the world, Silo, and the menu at London's renowned Tayer+Elementary. For the foreseeable future, drizzled over WFH sandwiches, it will provide a special finishing touch to all of his home-cooked meals.
Every guy has a go-to beverage, and thanks to The Cocktail Man, you can now immortalize his poison of choice in a tastefully designed gift box. You will choose premium alcohol, flavor, and garnish, give it a name, and write a customized love message to go with it as you make a custom cocktail for your sweetheart. There are more than enough ingredients to make four cocktails and toast to your romance when you arrive.
This Valentine's Day, Yeti is here to enjoy his unadulterated, manly energy. The Loadout Gobox is a must-have for every guy who takes pleasure in his ability to do things himself. This company is best recognized for adventure-focused gear with uniquely utility-driven looks. And who knows? It could be the motivation he needs to get off his behind and mend that shoddy shelving unit he laid to rest months ago.
Who doesn't like receiving a massage from their sweetheart, after all? Fortunately, Theragun's percussive therapeutic massage tools are far more effective than the ineffective karate chops you're giving his back. Its most portable and reasonably priced drill-like gadgets, which target both knots brought on by desk jobs and post-workout muscle growth, are the smaller versions.
Given that Christmas has recently passed, Valentine's Day may find him all perfumed up. So why not use this chance to give his other love, his automobile, a brand-new scent on February 14th? His car will be filled with one of three classy smells from Fumebar's refillable kits. All are vegan, come in packaging that is recyclable and compostable, and a tree is planted for each additional fragrance.
With a Hydrow in his home gym's arsenal, the January fitness kick won't show any symptoms of waning after Veterans Day. Few pieces of equipment have generated as much buzz as this smart rowing machine. It combines a full-body back-and-forth motion with a 22-inch HD screen to connect the user with the brand's rapidly expanding community and exercise his competitive side. It also offers a variety of streaming services and beautiful waterway simulations for solo workouts.
Valentine's Day is a festivity that most couples have completely polarizing views about. There are some couples who really love celebrating it and going all out, there are other couples who are very minimal in their approach. Whatever your approach is, you can't deny that gifting your special person something luxurious, valentine's day or not can be extremely special and makes them feel amazing! After all, when it comes to gifting, you don't really need a reason to indulge your sweetheart. Whether or not you are mentally aligned with the sentiment behind Valentine's Day, this still provides an opportunity to show your loved one how much you love them. We hope this blog left you inspired and gave you gifting ideas for your special someone!