Early Spring Wedding Bouquets With A Wow Factor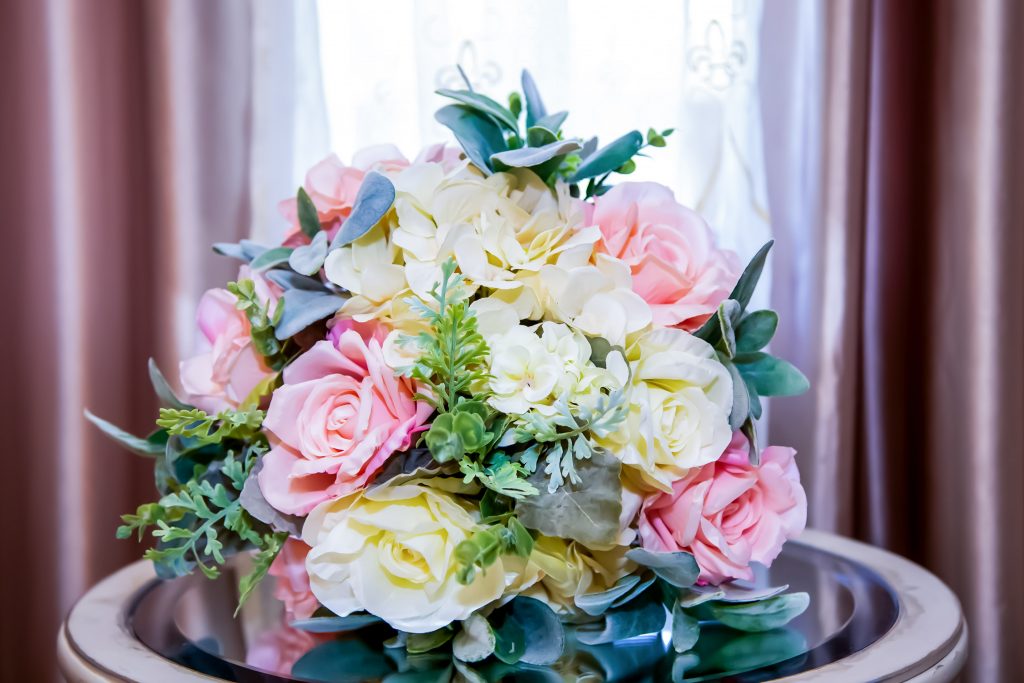 Who doesn't like spring? It feels like the universe conspires to make spring love-worthy in every way. From how nature around us turns into a vibrantly blooming flower bed to how couples come out of their winter blues to express their love with creative proposal ideas in flower fields across the world, spring brings all things lovely with it. When we talk about spring, we also can't forget all the romantic and creative seasonal spring wedding details as well as how couples strive to make their wedding stand out in every way. It is truly the most romantic time of the year. Whether we talk about spring wedding ideas that are seen in the gorgeous spring destination elopements that give a seasonal reset after the winter blues or the Regency Core-inspired spring wedding ideas that take us back to the gilded age steeped in fanfare and unique experiences dabbed in over-the-top wedding ideas and details, we love everything about the season that speaks love in capital letters!
Speaking about spring, we cannot forego the gorgeous and trending wedding flowers that this season offers! With the onset of spring, many gorgeous blooms in nature give couples unlimited options for creating the ultimate spring-inspired bridal bouquets and unique fresh flower arrangements. From show-stopping bridal bouquets featuring cherry blossoms that can speak to your unique personality to modern-day petite wedding day bouquets that can color your day with minimalism aesthetics, you can speak to your local florist to create the ultimate spring-inspired customized bridal bouquet for your big day.
For instance, if you are a traditional bride who would love to put pastel color combinations for your fairytale wedding, your wedding florist can suggest fresh blooms like peonies, roses, tulips, calla lilies, hydrangeas, sweet pea, and ranunculus. Similarly, you can add stunning bridal bouquet details like satin ribbons and pearl tinsels to make your traditional all-white bridal bouquet stand out and make a statement. Or to create a more wildflower-inspired bridal bouquet, you can forage your local farmers market and add unique combinations of flowers like honeysuckle, columbine, cornflower, midsummer orchid, wood anemone, lily of the valley, bluebells, daisies, and primroses to give your bouquet a more appealing, free-flowing, spontaneous and carefree touch. Or, if you are a romantic bride go for a mix of monochromatic wedding color palettes in your favorite shades. For instance, if you like orange, go for a cheerful clutch of poppies, ranunculus, and dahlias showcasing vivid textures and styles in a single-hued arrangement. It is all about getting creative!
No spring wedding is ever completed with an abundance of spring wedding blooms, whether you are planning a Parisian-themed wedding in the countryside of France or an intimate wedding with glamorous wedding ideas that look straight out of a storybook. The best part is you can add a spring-themed wedding flower to every detail and element of your wedding day- from the reception tables to the altar. From decking up your reception dessert table with unforgettable spring desserts featuring edible floral details to decorating the ceremony arch with vibrant roses, spring flowers can be the ultimate details for transforming your wedding. Let us go through how you can plan your wedding day flowers to make your wedding stand out and memorable in the season of spring.
Our Favorite Spring Wedding Bouquet Ideas That Can Add A "WOW" Factor:
Bright bunch
With a blend of bright pastel yellow and white hues, you can go for a lovely spring wedding bouquet that evokes the sunny spring months. Both spring and summer weddings can use it. For a rustic contrast to soft peonies, you might include a variety of wild daisies.
Classic all-white bridal bouquet
For a spring wedding, an all-white bouquet is our favorite. Lily of the Valley, stephanotis, Sweet Williams, and white astilbe can make up a bride's whimsical and ethereal bouquet, which can be wrapped in the handkerchief of the bride's mother. Moreover, with an early spring wedding bouquet filled with daisies and ranunculus, you can go light and airy. Without going overboard with the details, the large blooms can create a lush impression. The boutonniere of the groom can also be coordinated with a single white flower and tiny daisies. As a classic bridal bouquet alternative, you can go for silk rosebuds, creamy hydrangeas, and white ranunculus in a delicate and feminine palette of ivory, cream, and blush. You can also go for an orchid bridal bouquet with a lovely draping quality that can add fun shape and movement.
Vivacious pink bridal bouquet
This can be a gorgeous example of a spring wedding bouquet inspiration if you are looking for something colorful. To emphasize the radiance of the season, choose strong pinks, fuchsia tones, and bubblegum pink. Add blush pink flowers as well for a vibrant combination or a bouquet that is more subdued.
Bright and vivid arrangement
A colorful bridal bouquet, as opposed to the previously mentioned monochromatic bouquets, allows your personality to shine through. A gorgeous arrangement of dusty lavender, rust ranunculus, dark plum apple blossom sprays, and various terracotta and light pink open duchess roses can speak volumes for the early spring season. A modern-looking bouquet can also be created using garden roses, limelight, hydrangeas, and dahlias that can complement the wedding color scheme of the day. You can also go for a textural masterpiece with clematis and golden sweet peas, bright greenery, and Fuschia tones or feature blush tones with maple saplings sprawling off the roses and snapdragons.
White and cream bouquet
A white and cream bridal bouquet is one of the best choices for a simple spring wedding. While retaining soft hues and flowers, it captures seasonal freshness. Therefore, for a truly natural look, you can select classy white roses, peonies, pear blossoms, and eucalyptus. This complements a spring garden wedding with a fresh appearance.
Greenery wedding bouquet
The beginning of the season's new greenery is one of the best things about spring weddings. You can either use leafy greens or use greenery like ferns, bay leaves, or eucalyptus to add dimension. All green wedding bouquets can also be complemented by pairing them with blush and cream garden roses or using striking anemones to highlight contrast.
Cascading flowers
A cascading bridal bouquet for a spring wedding is a great choice if you want to make a statement. Why not add some glitz with a mix of spring wedding flowers? Everyone will be looking at your dress and flowers as you walk down the aisle. Consider using oversize flowers as well for a truly alluring bouquet.
Pastel wedding flower bouquet
It's serendipity that springtime and pastel colors go together. You can go for bridal blooms that are soft and romantic, with peach tones countered by white roses, and tons of texture provided by tiny flowers dotted all over the arrangement. Choose a statement bridal bouquet that can feature garden roses, dahlias, peonies, and bright greenery in light pink, lavender, and baby blue. A whimsical bridal bouquet idea like this is always a fan favorite from the spring bridal bouquet collection. With "Blue Maggie" tulips, lilac, daffodils, hellebore, ranunculus, quince branches, delphinium, and "Cappuccino" garden roses for depth along with caramel sweet peas, this European-inspired bouquet is the ideal pick for an early spring wedding.
Retro bridal bouquet
For a whimsical wedding, a vintage-inspired spring bouquet is the ideal finishing touch. Focus on the petals and a variety of beautifully tainted colors for that vintage feel to give your special day a fairy tale style that is incredibly romantic.
Carefree wildflower bunch
You can go for a bridal bouquet using soft pink astrantia, baby's breath, eucalyptus, lavender larkspur, baby white daisies, nigella, and blue thistle for a casual and laid-back look. For a more formal yet carefree look, you can go for a bouquet of white daisies, coral, and Claire de Lune peonies to feel minimal and wild at the same time! You can also go for a bouquet of daisies, snapdragons, mums, and alliums for inspiration if you want to capture that carefree vibe. A whimsical aesthetic can be created by the rainbow of colors.
Neutral bridal bouquet
Any wedding theme will look beautiful with a neutral and classic bridal bouquet style. By changing the type of flowers, you can make them as ornate or simple as you like. For instance, to create a floral design that will never go out of style, stick to beige tones, creams, caramels, and soft gray hues.
"Something blue" bridal bouquet
Beautiful options for a spring wedding bouquet include lavender and muted purple hues that can be your "something blue." These hues work beautifully in dramatic design with yellows. Another option is to combine lavender, tulips, and baby's breath for a delicate yet magically whimsical bouquet. You can also go with three of our favorite springtime blooms- tulips, ranunculus, and sweet peas, that can be combined in a lush bunch. Add creamy white flowers with blue accents to make a stunning statement.
Blush pink bridal bouquet
Pretty pastels make the ideal spring wedding bouquet idea because they are a staple for this time of fresh starts. The endearing tones of pastel pinks with romantic undertones combine to form a lovely bundle. Additionally, pastel pinks go well with any wedding theme, whether it be a traditional one with roses and peonies or a more bohemian one with ferns and vines. Similarly, when bound together with delicate satin ribbon, single blooms like tiny ranunculus and peony bouquets can leave a lasting impression on your spring wedding.
Pampas grass bridal bouquet
Pampas grass can give your springtime wedding bouquet more texture. Why not incorporate this stylish wedding flower option into your bouquet since it is becoming more and more popular as wedding decor? Your wedding will have an edgy, bohemian feel. Best feature? To match your arrangement, you can even find them in different hues like white and pink.
Lavender and peonies
You can include sprigs of lavender in the bridesmaids' peony nosegays for a wedding with a French touch in the springtime. Any springtime bouquet benefits greatly from the addition of fresh and fragrant herbs.
Peachy bridal bouquet
For a fact, some of the most stunning spring wedding bouquets feature peachy tones. Combine peach and pink for the perfect color combination. Depending on whether you want them to stand out or blend into your wedding theme, you can choose vibrant peach tones or softer ones.
Accented bouquet
By incorporating muted orange hues with light pink and yellow, the traditional springtime color scheme can be reconsidered. You can also include a bunch of rice flowers, sweet peas, wispy ferns, pale pink anthurium, and roses. A stunningly eclectic look can be created by contrasting shapes and textures. You can make a statement by using a delicate silk ribbon strand that can encircle the bridal bouquet or include "something sentimental" in the form of a bridal bouquet charm that has significance in your life.
Minimal bridal bouquet
While big blooms are undoubtedly the star this season, that doesn't mean you have to forget about the beauty of simple bridal bouquet ideas. Brides who aren't overly concerned about having a bouquet but still want the accessory to match their dress and decor are a great fit for a simple spring wedding bouquet. By using fewer colors, more leaves, or just one type of flower, for example, you can achieve this understated look. You can showcase different textures with petite and pretty blooms for a minimal springtime bridal bouquet.
Unique bridal bouquet
As you make your way down the aisle holding a distinctive spring-inspired wedding bouquet, let your bouquet speak for itself. This could be an additional special arrangement or a different batch of flowers that will surprise your guests. Try experimenting with greenery, for instance, to add an unexpected touch. The best time of year to experiment with different blooms and leaf types is in the spring! Go for your favorite flowers as long as they are sitting right with your wedding style and personal taste. You can never go wrong this way!
Romantic rose richness
If roses are your favorite flower, go for a rose bridal bouquet that will serve as your sole source of creativity. You can combine it with pastel pink hues along with bubble gum and fuchsia. Beautiful garden roses for your springtime bouquet can have a romantic and rich quality that we adore especially if you decide to add a hint of freshness by using eucalyptus. You can also go for roses and trailing greens by opting for lavender-colored roses. You can tie it up in a loose arrangement for an unexpected but utterly lovely addition. It complements loose and trailing greenery and pale orange roses perfectly. You can also go for a bouquet of ferns, vines, and roses for a complete "straight from a tea garden" look.
Warm-colored bridal bouquet
In addition to a variety of fresh blooms, spring also brings longer days and stunning sunsets. So a bouquet with warm golden undertones is a lovely representation of those evenings in spring and summer.
All-inclusive
Roses, dahlias, and peonies can be combined to create a textured bridal bouquet by tying it up altogether with a swatch of your mother or grandmother's wedding dress to give it a sentimental touch. You can also add a sentimental bridal bouquet charm to remember a special someone as you walk down the aisle. Or simply keep it whimsical by adding layers of feathers and pearls as per your wedding aesthetic.
Blue popsicle
Try incorporating blue accents into your spring wedding bouquet if you would rather avoid using too many pink hues. To complement the season, choose periwinkle or soft pastel blues. You can also have each of your bridesmaids carry a slightly different bouquet in the same color palette. Go for beautiful bridesmaids' bouquet arrangements using variations of garden roses, thistle, hydrangea, Scabiosa, floribunda roses, dusty miller, ivy, painted fern, delphinium, and flowering mint for a cohesive look in the shades of blue.
Springtime brides are endowed with the best of in-season blooms that are readily available in nature. If you are a spring bride, you can also add your own dash of creativity to your bridal bouquet and add surprising elements like wrapping your bridal bouquet with cascading satin ribbons, pearl tinsels, or feathers or adding a unique bridal bouquet charm that can be passed on to generations as an heirloom. While romantic pastel spring wedding flowers have been the go-to choices for generations, you should not be afraid to add a bold pop of color like coral, purple, or fuchsia, to create the right contrast. You should always remember that one of the most photographed wedding details will be your bridal bouquet and hence it should always speak to your personal sense of style whether it is boho, whimsical, modern, traditional, romantic, or rustic.
You can start creating your wedding mood board during your wedding planning and start adding your favorite flowers. You should have your favorite wedding flower checklist ready before your big day and speak to your florist about whether he or she will be able to arrange them. This way you will not only get familiar with the kind of flowers that will be available around your wedding season, but you will also have a fair idea of where you exactly want your flowers to be. For instance, you might want a honeysuckle groom boutonniere or realize that an all-rose bridal bouquet is not really your thing! You might as well realize that an all-green bridal bouquet can speak volumes for your celestial wedding ideas better than ranunculus and peonies. It's all about finding what suits your mood and wedding style the best and what will photograph better!