Gold Accents To Dress Up Your Wedding Day Decor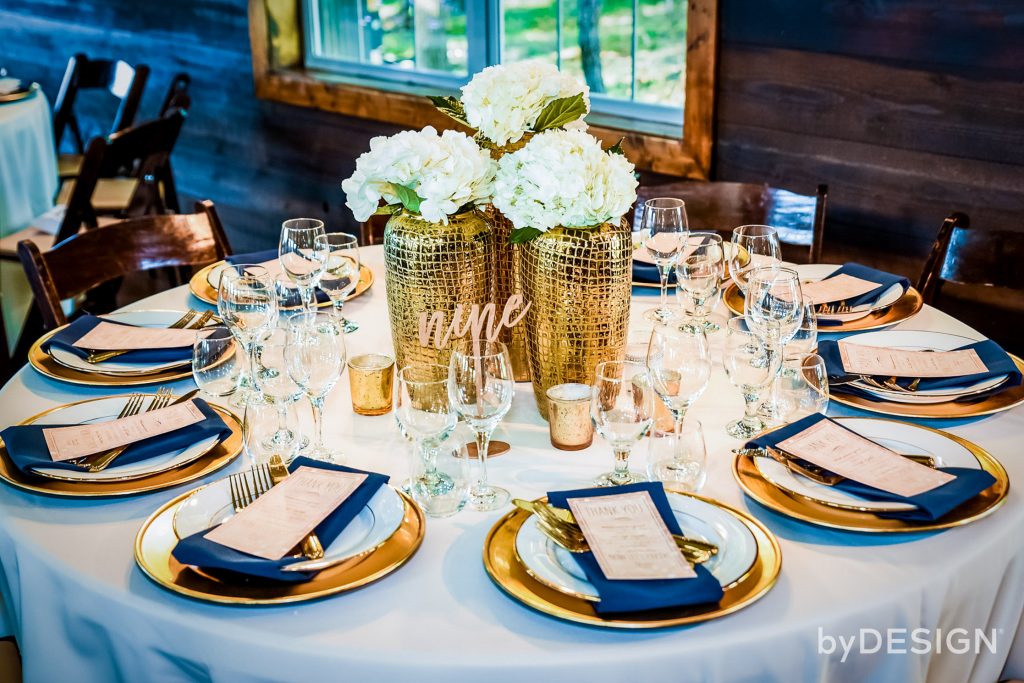 Gold is an amazing color, and we all agree on the fact that it makes everything look extremely wonderful. For your wedding day, using gold can be a game changer, especially if you're looking to throw an uber-luxurious wedding. Using gold for wedding décor may seem like a daunting task, only if you have no direction. Gold, if it takes over your décor, will be the only thing that stands out from your wedding décor ideas. So, to have a beautiful wedding, with charming décor and wedding color combinations, then you'll need some help. And that's exactly why we're here. Gold, to us, is a wedding class. And we have a few ideas that can help you choose a wedding décor idea that makes your wedding look appealing and gives you delightful wedding photos and an amazing wedding video as well. So, without much ado, let's dive in!
First Things First, Know This Before You Select the Décor Ideas:
Before we start talking about the ideas and décor details that you can use for your wedding's setting, you should know the colors that gold goes with. Before you select or settle on the wedding décor, it is necessary for you to understand the different colors that go well with gold. As you plan your wedding, you will understand that everything, the colors, the details, the accents, and everything else in the middle will create the wedding aesthetic that you're craving! That said, here is a list of some colors that gold sits well with and looks pretty amazing!
1. Black
2.Dusty Rose
3.Navy Blue
4.Ivory
5.Silver
6.Mint Green
7.Purple
8.Lavender
9.Rose Gold
10.Burgundy
11.Blush
12.Silver
13.Champagne
14.Teal
15.Sage Green
16.Peach
17.Eggplant
18.White
The colors in the list above are some of the best ones to combine with gold. If you're planning a wedding, you can use the colors in the list to create a wedding theme. And then you can also use the décor accent ideas that we will mention below. This will help you create an alluring wedding aesthetic, which will make your wedding day look simply wonderful. However, we'd also like to remind you that these colors are simply suggestions. If you feel that some other color will work for your wedding color theme, then you can use that. A word of advice for that, well even if you're using the colors we recommended in the list, is to remember to get swatches and compare how the colors sit together. This will help you get a realistic understanding of how the colors sit with each other.
Appealing Gold Accents to Use for your Weddings
If you're planning to create a wedding aesthetic that gives you amazing wedding photos, then we have some ideas for you. You can use these accents in some areas of your wedding, or you can choose to use these accents for all of your wedding day events.
Gold Candlesticks
Let's start with an idea that will transform your wedding and make it look regal. Candlesticks are a great detail to add to your wedding ceremony décor as well as to your wedding tablescape. It adds a wonderful charm to the tables and the altar décor. All you need are ornate candlesticks and place them on the tables. You can use a few of these for your wedding ceremony, and pair them with woven greenery and some string lights to build the ambiance and the lovely décor ideas. Apart from this, you can also keep the altar simple with some candlesticks. For your wedding reception tablescape, you can use candlesticks to add more charming details to an already beautiful set-up. However, remember, since your gold candlesticks are accents, don't overdo the gold on your tables. If you have gold candlesticks, simple things like a pretty escort card with gold borders will do for you! Additionally, in both of these scenarios, you can use different colors of candles as long as they are similar to the wedding color scheme you've chosen. To add some spice to your wedding décor, you can choose one color, or you can also alternate with two different colors from the wedding color scheme. Additionally, another way to add some details and make your décor ideas look different but similar is to use pillar candles in one area, say your wedding ceremony, and then use pillar tapered candles for your wedding reception place settings.
Your Wedding Look!
Another amazing yet fashionable way of adding gold accents to your wedding is to add gold accents to your wedding look! From your wedding jewelry to your wedding footwear, you can do so much with the look for the day! Apart from the regular ideas, which are using your earrings and necklaces, you can also choose an ornate tiara as your wedding headpiece. Another way to add an accent to your wedding décor is to use a gold net bridal cape or even a bridal veil, the chapel-length one will be a great fit. If you're going for a short wedding dress, you can use all of the ideas we just mentioned and add a trendy pair of heels to the mix. You can choose a white pair of heels with some gold details or simply choose a gold rhinestone pair of heels for your dress. Both of these options will make your wedding look impressively beautiful and will make it look like a part of the entire aesthetic you're going for. And if your wedding ceremony's décor and color scheme do not have gold in it, but your reception décor ideas have gold, then you can style your wedding reception look to match it. Even if you're not opting for an outfit change for your reception party, you can still use a pair of gold heels, and some ornate gold accessories to add a touch of gold. Apart from this, you can also add some gold touches to your hairstyles, or even your bridal makeup, which will give you a lovely sun-kissed glow for the wedding day. And, if you're opting to change outfits for your wedding reception, then you can definitely look for an outfit with heavy gold accents or simply choose a shimmering gold dress for the reception party!
Modernistic Wedding Dinner Setting
We agree all of your wedding elements and décor should scream the voguish beauty and charms. But, if we're being honest, your reception party is the place where your wedding guests will end up spending the most time, hence we have this idea for accents. You can use a tablescape with gold accents. One of the first steps to adding this beautiful color to your wedding tablescape is to make sure that you have a beautiful escort card with gold edges. You can take it up a notch with gold lettering too. This will help you set the tone. Additionally, you can also use some amazing gold cutlery to add the finishing touches. Gold cutlery along with some bowls will make the tablescape look perfect. Another way to add gold to the tablescape for your dinner tables is to use gold table runners. If you're looking for a modern touch but want the tablescape to stay minimal and decluttered, then this is a great idea. The tablecloth for the tables can be one of the primary colors from your wedding color scheme, and the table runner can be gold. To make your minimal wedding tablescape even better, you can use a slim string of greenery to finish it off. Lastly, you can also use satin napkins. You can use gold satin napkins for the table or you could use a satin napkin of shade from your wedding color scheme, with gold borders. To make it even better, you can have these napkins monogrammed with the initials of your name and your partner's!
Vases and Glasses
Another luxurious way to add a touch of gold to your wedding is to use some amazing centerpieces and corner accents. First, let's talk about some amazing centerpieces, shall we? So, for minimal décor idea lovers, you can use small pillar candles, and pair them with some lovely greenery. Add this to your tablescape, and that's it. The candles will have to be gold of course. Another minimal gold centerpiece idea is to use gold flower vases. You can switch between the big or the small vases. You can use the smaller gold flower vases for your tablescape. And the longer or the bigger vases can be used for the corners of your wedding venue. This will help you add to your wedding's look. Another way to use vases is to use them at the entrance or at the exit of the wedding venue as well. Now, for the corner accents, apart from the gold vases, you can also utilize other things. For example, you can use gold tufted chairs, even Victorian chairs will add a wonderful look to your wedding. These don't have to be necessarily gold, they can have hints of gold to make your setting come to life. Also, not only will these corner chairs serve as accents but also serve as a great spot for your wedding guests to take photos. Another way to add some gold accents is to create gold-inspired corners. For example, if you're throwing a Halloween wedding, you can have a corner with some pumpkins and photo frames. Some of these pumpkins can be gold. You can also use other ideas like creating a gold wire bonsai tree to hang some memories, which is to say hang some photos.
Chairs and Chair Décor
Another way to add charming gold details to your wedding is to use pretty-looking chairs. There are a few ideas that you can try and incorporate into your wedding. So, for your wedding ceremony chairs, you can choose benches or you can add chairs. If you choose benches, then to decorate them, you can use a beautiful satin ribbon, preferably broad ones. You can also fashion bows out of these ribbons to add to the edges of the benches. And if you have chairs, then you can use bows to create a sleeve of sorts for the chairs. This will make your wedding ceremony chairs look lovely and subtle. For your wedding reception, however, you can choose slim metal chairs with hollow backs in gold. First of all, these kinds of chairs are utterly beautiful and add a touch of finesse to your wedding. Other than this, you can also use regular chairs with some gold chair décor. You can decorate them with big bows on the back, or add some chair sleeves. You can also choose to add some woven floral décor, which can have some gold ribbons woven into them.
Wedding Signage
For the last idea on our list, let's talk about ideas for wedding signage. A classy way to add beautiful touches to your wedding décor and to end the list of ideas! When we say wedding signage, we don't mean the entire thing. What we want to say is, the frames! Ornate gold signage frames, be it for welcome signage or for a wedding menu, will add a ton of beauty to your wedding. If you can, we will suggest you use similar, if not the same, frames for your wedding events. And along with that, try to use the same backdrop for the signage as well. This will add synchronicity to your wedding décor and accents. And if you're looking to add uber-modern touches to your wedding, then how about using hollow frames with acrylic boards? You can have a golden frame, and gold lettering on the acrylic board, it will look sleek, stylish, and fabulous!
With that, we come to the end of our list. We hope that these ideas help you to find the perfect wedding accent idea! Although we mentioned some ideas, we would like to remind you that you can mix and match the ideas and come up with a brand new one for your wedding! A few other ways of adding gold accents to your wedding is to use lovely gold dresses as bridesmaid dresses, which will definitely add some depth to your idea, you can also use a gold wedding cake with some amazing details. You can also use a gold cake holder for your wedding. Apart from this to set the tone of a beautiful wedding with gold accents, you can use your wedding stationery. This will help you set the tone, and will also help you to create a layout for the escort cards for your wedding! That said, we'd like to end the blog with practical advice, remember to check the shades and the color combinations using swatches. There's a reason why we're emphasizing the swatches and checking these shades, and it is because most times, colors look amazing separately, but when you add them to other colors and try to create something, they may seem a little off. Swatches will help you find the right shade for these colors to create an amazing wedding setting and look.