Destination Wedding Dreams: Your Ultimate Guide To Creating The Perfect Celebration In Paradise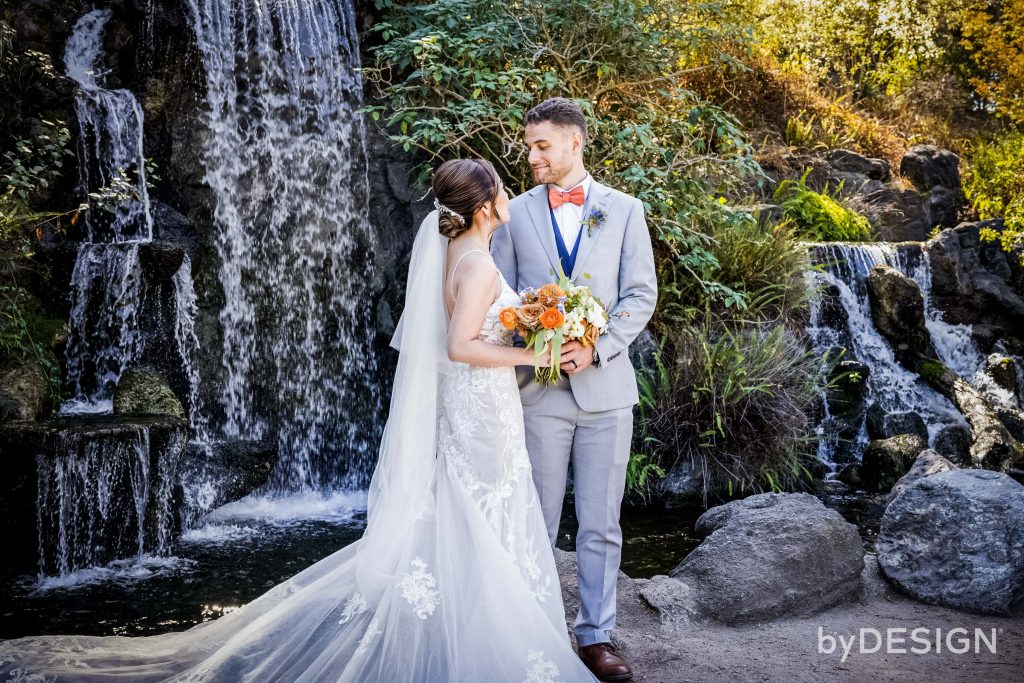 Are you thinking about hosting a destination wedding? Destination weddings offer a remarkable and unforgettable experience for couples seeking a unique and extraordinary way to tie the knot. From gorgeous multi-destination weddings to intimate and locale weddings in faraway destinations, these celebrations have gained popularity due to the numerous advantages they provide, making them an appealing option for couples who want to make their special day truly exceptional! From incorporating local flavors in your wedding menu to the glam of picturesque wedding venues, there are numerous ways to make your destination wedding a remarkable experience. Whether it's a romantic beach affair, an Italian getaway, or a vibrant Mexican celebration, there are many dreamy destination wedding venues around the world to sweep you off your feet!
Of course, some couples might prefer local weddings, but a destination wedding offers a unique chance for couples to celebrate with loved ones worldwide. From luxurious royal wedding residences to some of the most gorgeous boutique wedding hotels around the globe, dreamy destination wedding ideas know no bounds! While not necessarily far away, choosing a new location adds excitement and cultural immersion to your special day, with various enjoyable events beyond the standard ceremony and reception.
Beyond the visual appeal, destination weddings also offer a chance for couples to create lasting memories with their loved ones. By inviting friends and family to join them in a new and exciting location, couples can share not just a wedding day, but an entire experience. Whether you are looking for some of the best beach wedding venues in the US or looking for exotic European-inspired wedding venues in the countryside, a destination wedding instantly translates to extended time together with your love and your loved ones. This enables deeper connections, bonding, and the chance to explore and enjoy the destination together. It transforms the wedding into a multi-day wedding celebration, making it more than just an event – it becomes a meaningful and cherished shared adventure.
Moreover, destination weddings often result in smaller guest lists, which can lead to a more intimate and meaningful celebration. With a more select group of wedding guests, you can spend quality time with each guest, creating a warm and inclusive atmosphere. This intimacy allows for a more personal and emotional ceremony, fostering a sense of closeness that might be harder to achieve in larger, traditional weddings.
Another aspect that makes destination weddings amazing is the built-in honeymoon experience. You can seamlessly transition from your wedding celebration to an unforgettable honeymoon, often in the same stunning location. For instance, you can host your event at one of the dreamiest destination wedding venues and choose to explore the various must-visit honeymoon places with your partner without additional traveling. This eliminates the need for additional travel and planning, allowing newlyweds to relax and enjoy their first days of marriage in a romantic and serene setting.
You can choose from a wide range of stunning destination wedding venues, such as tropical beaches, historic castles, charming vineyards, or even exotic islands. The backdrop of these enchanting destination wedding locales can add a touch of romance and beauty that is unparalleled, creating a visually stunning atmosphere for both the ceremony and the celebration. However, arranging such an event is no small task! Before embarking on an international wedding adventure, several crucial factors require consideration.
Planning a destination wedding poses unique challenges, such as decorating within venue constraints or details that are not readily available. You may need to work with available options, which might not perfectly align with your vision. Fortunately, you can enhance your celebration by incorporating destination wedding accessories and details. Each destination wedding detail will convey its uniqueness to your guests. Here you can discover creative wedding ideas spanning invitations, thank you cards, and everything in between. Use these concepts as-is or as inspiration to develop your own ideas.
Destination Wedding Ideas For An Unforgettable Celebration:
Show off Your Destination on Your Invitation 
You don't have to, but it's fun to let your invitation give guests a sneak peek of where you are hosting your destination wedding. For instance, if you have chosen Montana as your destination, your wedding invite can have drawings of buffalos, local flowers, and even a postcard from the state. If your wedding is in another country, try sending your guests a passport-themed wedding invitation. Another cool idea is a boarding pass wedding invitation. You can send a few boarding pass cards – the first one is the main invitation, and the others can tell everyone about the plans for the whole wedding week and how to travel. Keep all these cards together in a special holder like the ones you get when you fly. This way, your guests will feel like they are about to embark on a special journey with you!
Personalized Wedding Buntings 
Buntings are wedding decorations that are easy but work well to make even plain places look nice and happy! You have lots of choices – you can use strings with pom-poms for a relaxed boho wedding style, shiny gold flags for a fancy look, or simple burlap flags for a rustic country feel. You can also make a big impression with lots of bunting that doesn't take up much room in your bags and doesn't weigh much either.
Provide a Map 
If you are hosting a multi-destination wedding, you can make it easier for everyone by having an illustrator create a map. It helps guests find their way around and sets the mood for the event. This wedding itinerary map can show the different locations and how to get from one place to another. The map can also help create a certain feeling or atmosphere for your wedding. Imagine, if you have opted for a Victorian garden wedding venue, the map could show all the pretty flowers and paths, making everyone excited about the natural and lovely setting. Or if it's a beach destination wedding, the map might have little drawings of the sea and sand, getting everyone in the mood for a relaxed and fun time.
Destination-themed Welcome Bags 
When your guests travel from different places to be a part of your wedding, you want to make sure they feel welcome and taken care of. That's where exquisite wedding welcome bags come in – they are like a little surprise gift waiting for your guests when they arrive. Inside these bags, you can put all sorts of goodies. You can include local treats that are unique to that area. Maybe it's some delicious cookies, candies, or even a small bottle of local honey. These welcome bag treats give your guests a taste of the place and make them feel like they are experiencing something new and exciting. You can also add things that will be super useful to your guests like sunscreen and moisturizer.
Local Entertainers 
Make your wedding celebrations even more exciting by bringing in some local entertainment that's unique to the place you are getting married. This means having performers or artists who are known and loved in that area. For instance, if you are hosting your wedding in Mexico, you could have Mayan fire dancers. These performers can put on a mesmerizing show that reflects the culture and traditions of the region. Or, if you are getting married in Puerto Rico, you could have lively Salsa dancers and even get them to teach your guests some Salsa moves. It's a fun way to get everyone up and dancing! You can also get local musicians to play at your events. They can create a unique atmosphere and make your wedding even more memorable.
Have a Parade 
If your ceremony and reception are far apart, have a fun parade to get everyone there. Hire local musicians and dancers to make it extra special!
Personalized Wedding Aisle Runner 
Make your destination wedding even more special by adding a unique detail: a custom wedding aisle runner. This is like a special carpet that goes down the aisle you will walk on. What makes it cool is that it has your monogram or logo on it – that's like a special design with your initials or something that represents you both. When you walk down the aisle on this special runner, it adds a touch of magic to the moment. This personalized wedding idea isn't just something that's nice at the moment – it'll also look amazing in your wedding photos.
Local Wedding Menu 
Since you are having your wedding in a special place, why not treat your guests to some delicious local food? It's a really cool destination wedding menu idea because it lets your friends and family try dishes that they might not have had before. This way, your guests get to experience the flavors and tastes that are unique to the area. It's like a little culinary adventure! Imagine having a wedding in Italy and serving up some amazing pasta dishes, or getting married in Mexico and having everyone enjoy authentic tacos. This isn't just about the food – it's also a way for your guests to connect with the culture of the place you are getting married. They will instantly get a real sense of what makes that location special and different from home.
Bridesmaid Parasols 
Instead of your bridesmaids holding traditional wedding bouquets, they could carry pretty parasols that match your wedding colors. So, by having your bridesmaids carry parasols instead of bridesmaid bouquets, you can add a creative and chic touch to your wedding that everyone will remember. Moreover, you don't have to worry about wilting wedding bouquets if you are getting married at a destination with unpredictable weather.
Have a Scenic First Look
Pick a beautiful spot at your destination wedding for your first look. It's a special moment, and the stunning backdrop will make the pictures even better! Pick a spot that looks amazing, like maybe a spot with a fantastic view or by the beach to make your first look photos even more breathtaking. Imagine the two of you seeing each other for the first time against a backdrop that's just as beautiful as your emotions. It's like a double dose of magic.
Unity Sand Ceremony 
If you like the idea of a candle unity ceremony but are concerned about the wind working against it, you can go for a sand unity ceremony. You and your partner each have a different color of sand. When you pour the sand into a container together, it mixes and creates a beautiful pattern. It's like a colorful and meaningful representation of your two lives coming together. The cool part is that you can use sand in colors that match your wedding theme. Plus, you get to keep the container with the sand as a memorable wedding keepsake – a little reminder of your special day and the beautiful moment you shared.
Pool Party Fun 
After the wedding, throw a pool party for your guests. It's a cool way to keep the celebrations going! Your wedding guests can chill out, have a delicious brunch, and take a dip in the water. It's a laid-back and enjoyable way for your friends and family to spend some more time together before they head back home.
Unique Ceremony Ideas 
Pick a local wedding tradition from the area to celebrate your marriage in a special way. For instance, if you are having your wedding at a Tuscan vineyard, you could have a wine-pouring ceremony. It's a tradition where you and your partner each pour wine from separate bottles into a single glass. It's like a beautiful symbol of blending your lives, just like the two wines mixing in the glass. It's a way to honor the local culture while making your wedding ceremony unforgettable.
Say Your Vows at a Landmark 
Get married in front of a famous landmark for some extra wow factor in your wedding photos. It's like having your love story set against an iconic backdrop! For instance, plan to exchange your vows in front of the Eiffel Tower for a true Parisian-themed wedding! Think about the incredible wedding ceremony photos you will have – your faces glowing with happiness, framed by the majestic landmark. Whether it's a historic building, a famous bridge, or a breathtaking natural wonder, getting married at a landmark can be the ultimate destination wedding goal! However, check the rules and regulations of the landmark by getting in touch with the authorities.
Drive in Style 
You can consider making a grand exit in a fancy car! As you drive away, the car becomes a symbol of your new journey together as a married couple. The sleekness of the car and the beautiful surroundings create a picture-perfect moment that you will treasure forever. It's a little slice of luxury that enhances the magic of your special day.
Iconic Backdrop for Events 
Choose a destination wedding venue with an iconic view for your welcome party or rehearsal dinner. Your wedding guests will love taking pictures with famous sights in the background.
Local Décor Touches
Here's a great way to make your wedding décor even more unique and meaningful: incorporate local elements from the area where you are getting married. Your wedding décor ideas can be inspired by the local culture, traditions, or nature. For example, if you are getting married in a historic town, you could incorporate antique items or vintage-inspired décor. These local touches not only make your wedding look beautiful but also connect your celebration to the spirit of the location.
Party at a Local Pub 
Go to a well-known local bar for a post-wedding toast. It's a great way to soak in the local culture. It's like a little adventure within your wedding, giving you a taste of the local scene and making your special day even more memorable.
While jet-setting is enjoyable, a destination wedding offers even more lasting memories! You can explore diverse cultures, cuisines, and people, along with an adventurous honeymoon! This way you have the opportunity to infuse your wedding with the unique flavors, music, and customs of the chosen destination, creating a one-of-a-kind wedding celebration that reflects your personality as a couple and the local ambiance. This cultural exchange adds depth and authenticity to the celebration, making it even more memorable for both the couple and their guests.
Destination weddings cater to couples seeking non-traditional, unique celebrations. These exciting weddings in exotic locales can provide a romantic start to your marriage. However, choosing exotic wedding locations also means extra preparation, from selecting venues to coordinating with wedding vendors abroad. The process of shopping and planning might feel overwhelming. So the above comprehensive wedding destination guide and ideas can help you to plan the most stunning celebration. Whether your dream is a tropical, romantic Mexican, or intimate Bali wedding, these destination wedding inspirations can cover you everywhere. You can follow the destination wedding planning ideas to bring your exotic wedding to life.
Destination weddings are amazing because they offer a blend of unparalleled beauty, shared experiences, intimacy, and cultural richness. These weddings provide couples with the chance to create a truly extraordinary celebration that goes beyond traditional standards, resulting in cherished memories that will last a lifetime. Whether on a pristine beach, among ancient ruins, or in a charming foreign town, destination weddings allow couples to start their journey of love in a way that is as unique and special as their relationship.