The Elegant Spring Wedding Of Blair And Ryan At Thompson Chicago Hotel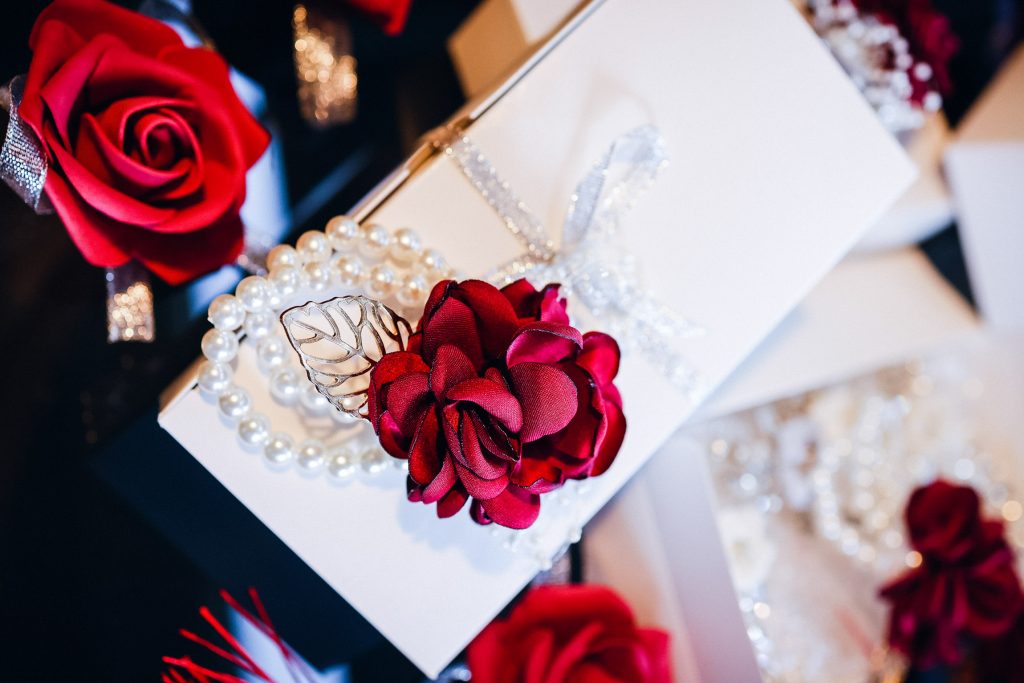 Spring weddings have a special quality, whether it's the burst of exquisite and stylish wedding flower arrangements or the exquisite garden wedding details that have our hearts. Additionally, it's a time of year with some welcome changes. Everything comes to life as the climate warms and the days extend. Spring also brings gorgeous flower field engagement proposal backdrops for couples' photography sessions and makes us realize why we love the season all the more! These locations offer plenty of fresh blooms and picturesque scenery and are found in some of the best spring elopement locations— either there is little chance of rain or the indoors are just as gorgeous as the outdoors.
We associate the time of year with delicate pastel wedding color themes— think pinks, purples, whites, baby blues, and lovely blooms, both of which are ideal for spring wedding decorations. In fact, our general recommendation is to draw inspiration from the season when getting married in the spring. Your spring wedding inspirations can also use in-season flowers like tulips, hyacinths, daffodils, and garden roses in your floral arrangements since spring is a time when these flowers are in bloom. Moreover, if you are a boho bride, you might opt for pampas grass arrangements and as an elegant bride, you might love cherry blossom wedding inspirations. There are also plenty of other spring wedding ideas for you if flowers aren't your thing. These lovely spring-inspired wedding décor suggestions are also meant all year round. For instance, some of the most unforgettable spring wedding desserts bloom like a garden with colorful sugar flowers and dripping gold. After all, we enjoy fresh ideas, soft colors, and blooming flowers all year long!
Fresh blooms and pretty pastel colors may come to mind when thinking of springtime, but those aren't the only eye-catching elements for spring weddings. For their spring wedding celebrations, contemporary couples are fusing traditional elements with stark contrasts, such as black accents, navy blue details, and other personalized wedding ceremony ideas. Couples are coming up with new ideas for their spring wedding themes as they are getting creative for their big-day celebrations. In this article, we will see how our next couple from Chicago brought out striking red and navy blue wedding ideas for their spring wedding in an exclusive setting.
While talking about glamorous wedding ideas, how can we forget the exclusive red-themed wedding details? Red is a traditional color for wedding color schemes because it symbolizes love, passion, and strength. Whether your wedding aesthetic is traditional, bohemian, or completely out of the ordinary, gorgeous red wedding theme suggestions are ideal for adding a sense of romance and intensity to your special day. And if you believe that red is only a color for winter weddings, think again! To demonstrate how red wedding colors are much more versatile than just typical holiday-themed décor, this next wedding can make you take notes for your wedding day inspiration. When it comes to your wedding décor, this fiery color has serious staying power, from traditional apple red to moody burgundy and seductive marsala.
The spring wedding celebration of the next amazing Chicago couple Blair and Ryan took place in the stunning Thompson Chicago Hotel wedding venue set among the historic mansions of Chicago's Gold Coast. A haven for lovers of luxury, the Gold Coast is a neighborhood whose star power comes from its charming homes on picture-perfect streets, high-end boutiques, and restaurants frequented by both past and present celebrities. The Gold Coast neighborhood in Chicago is one of the wealthiest neighborhoods in the nation, is tucked away near the Lake Michigan shoreline, and epitomizes luxury and romance. It is steeped in historic hotels, renowned restaurants, designer boutiques, and mansions that line the streets. A vibrant bar-hopping scene spills out onto Rush Street in the evenings and lasts well into the night.
The Gold Coast neighborhood is referred to as an architectural treasure chest. Rows of 19th-century homes constructed in a variety of historical revival styles can be found in the Astor Street District. The Charnley-Persky House, created by Louis Sullivan and Frank Lloyd Wright, and the Former Playboy Mansion, famous for hosting star-studded parties, are two other notable structures in the neighborhood.
After visiting some of the best Chicago wedding venues– from exquisite Victorian garden wedding venues to elegant rooftop wedding settings in Chicago, Blair and Ryan decided to tie the knot at this exclusive Downtown Chicago wedding venue. The Chicago wedding venue boasts sophistication everywhere you look and, as the name implies, a city vibe. This chic ballroom tucked away in one of the most well-liked suburban neighborhoods, told the story of this wonderful couple's love in the ideal elegant setting. It is also considered to be one of the top hotels for honeymoon stays in Chicago. The elegant Thompson Chicago wedding venue, with its 3900 square feet of space and capacity for 200 guests, can provide one of Chicago's most stunning cityscape backdrops. This convenient location can be a mirror to the souls of any urban couple who desires a wedding that reflects their personalities. The location's proximity to numerous eateries and parks gives Chicago wedding photography sessions held there an extra advantage.
With dramatic interior design, luxurious décor accents, and floor-to-ceiling windows that overlook the heart of Chicago's renowned Gold Coast neighborhood, the Thompson Chicago Hotel venue has some of the city's most alluring event spaces for a wedding or celebratory event that leaves an impression. There are some events that call for the grandest of settings. The third-floor Chicago 7 Ballroom, which can accommodate more than 200 guests, is illuminated by floor-to-ceiling windows and provides breathtaking views at night.
The Davis, Dellinger, and Hayden rooms are all combined in this area, which also has a separate pre-function room for larger receptions and dining occasions. Digital signage can be tailored for each area or the whole floor to add even more customization. The second-floor buyout option is the best option for large-scale events and receptions that command attention. consisting, when combined, of a semi-private bar and lounge and three private dining rooms. The Froines Room is another gorgeous option for cocktail receptions in Chicago and offers a chic lounge-style setting with a floor-to-ceiling half-moon window overlooking Bellevue Street. Enter the pre-function area on the fourth floor to meet people and mingle!
There is a reason why Blair and Ryan had their hearts set on getting married in this beautiful city of Chicago. Especially if we speak about Downtown Chicago, the list of opportunities for wedding photography in Chicago is endless. Downtown Chicago is undoubtedly one of the most photogenic and popular spots in Illinois, and since The Loop is the central business district and the main section of the city, it is one of our favorite and coveted spots for couple photography in Chicago. The iconic and stunning panoramas of this city make it one of the most photogenic cities in America, as the phenomenal architecture retains a feeling of airiness as it gleams in the sun and the aesthetically pleasing public spaces and tourist spots reverberate like sunshine in Chicago couple portraits.
Perfect for realizing all the ideas for Chicago wedding photography sessions, the various photogenic backdrops of the city makes it worthwhile and unforgettable for all the newly engaged couples who want to capture the blissful moment in time before all the wedding planning begins. Ranging from the 1920s theater's vertical 'CHICAGO' sign that can showcase the deep and committed love for this Windy City to the idyllic settings off Milton Lee Olive Park during the golden hour when the sun sets over Lake Michigan and the unobstructed views of Chicago Skyline come into life, there are many classic engagement photo locations in Chicago that are loved by professional photographers all across the globe. While mentioning Chicago we cannot miss out on the colorful and playful oversized Ferris Wheel at Navy Pier, the waterfront carousel-like rides that are considered to be the brightest backdrops for the ones who are young at heart. Another monumental couple photo spot of Chicago, the famous Millennium Park where the popular Cloud Gate and Jay Pritzker Pavilion along with plenty of other cultural structures reside, continues to be the top spot for our engagement photographers in Chicago.
Considered to be one of the most photogenic spaces in Chicago, The Loop has its own share of hidden gems for our talented team of professional photographers. Some of the most Instagram-able spots in The Loop can surprise you with their striking and marvelous aesthetics. You can start your Chicago couple photography session by visiting one of the observation decks in Downtown Chicago, like the Skydeck Chicago or 360 CHICAGO, and let our Chicago professional photographers capture you against the perfect Chicago Skyline in the backdrop spanning over 50 miles. The stunning Instagrammable engagement portraits in Chicago from these sky decks are truly out of the world in both night and day photography sessions. The dining options in The Loop can be one of your best bets for your social media feed if you are looking for great spots for capturing unforgettable outdoor engagement photography moments. The elevated dining experience featuring an effortless and refreshing urban conservatory, especially during sunsets, can create some of the most incredible golden hour portraits in Chicago.
You can also indulge in an architecture tour or a sunset cruise from Navy Pier or the Michigan Avenue Bridge, and find the absolutely perfect backdrops for epic Instagram posts. These 90-minute tours take you through the top-rated tourist places of Chicagoland's Loop, providing you with a plethora of photo opportunities for your incredible Chicago wedding photography session. For the lovers of art, Chicago Loop is basically an outdoor museum boasting a wide myriad of public art whether it is the popular photo backdrops like Cloud Gate or The Bean, Buckingham Fountain, and The Art Institute lions or the remarkable Calder's Flamingo. You can soak up the sunshine and stroll through the historic and aesthetic public spaces of The Loop including Millennium Park, the Riverwalk, Maggie Daley Park, the Lakefront Trail, and more, ask our Chicago couple photographer to capture you in wonderful candid couple portraits.
Pose by the colorful and ornate The Chicago Theatre marquee, which is considered to be one of the most photographed landmarks in Chicago with the iconic State and Lake CTA station in the background. Take a moment and appreciate the marvelous architecture and the infectious positive energy of the streets of The Loop in Chicago, and let it blur in your engagement portraits as you strike poses with your sweetheart.
On Blair and Ryan's special day, this venue's atmosphere told a story of class and elegance, from the voguish interiors to the magnificent architecture. The venue had an abundance of natural light and beauty in every nook and cranny, which created the ideal environment for wedding photographers in Chicago to record each precious moment as it happened and turn it into a treasured keepsake. One simply cannot overlook the backdrop of this area, which gives every photograph taken there a whiff of vintage flair. In order to provide the best wedding photography in the Chicago suburbs, the couple portraits of our amazing couple were taken on the various make drops of the Downtown Chicago hotel wedding venue.
On a warm spring morning, the lovely wedding day began, with a dash of glow illuminating the entire scene with romance and excitement. As part of the wedding photography session, our Chicago wedding photographer captured minute details of the wedding day in full portrait mode. Blair's gorgeous diamond bridal accessories were intricately laid out in red and navy blue details. From the stunning wedding bands in navy blue velvet ring boxes to the gorgeous red and white wedding bouquets to the lovely reception table layout to the elegant wedding invites, every detail was beautifully captured.
Before the big day, Ryan posed for captivating groom portraits as he got ready for the biggest day of his life. He wore a stunning red velvet groom suit with a crisp white shirt, a navy blue tie, and matching navy blue pants. The bride-getting-ready portraits were also captured as Blair got ready for her big day. She donned a gorgeous spring embroidered wedding dress featuring intricate floral details embossed throughout the dress. She also wore a bridal tiara that made her look like a dream! The beautiful couple also orchestrated their first look in a rooftop setting as the cityscape shone brightly in the background. The first-look portraits captured our hearts in the most beautiful way as Blair beautifully tapped on Ryans's shoulders and he turned to look at his bride in her wedding dress for the first time! Blair and Ryan looked absolutely gorgeous together thanks to their classic and romantic couple attire, which perfectly complemented the exclusive hotel wedding venue and its surroundings.
By donning exquisite red bridesmaid dresses, the bridal party set the tone for an incredible spring wedding in Chicago. This helped to coordinate the entire wedding theme. The matching bridesmaid bouquets enhanced the wedding's light and natural color scheme. Our wedding photographers in Chicago captured every detail in the couple's priceless portraits as they posed for couple portraits against the gorgeous suburban backdrop, and the stunning bridal portraits with Blair posing like a real star and flashing her brightest smile made us weak in the knees.
After the wedding ceremony, the bride changed into her traditional Asian wedding dress which was red in color! The luxe three-tier red wedding cake also had our hearts racing. Our Chicago wedding photographer didn't miss a single chance to capture the joyful and enthusiastic atmosphere of this unforgettable wedding day. When we first met Blair and Ryan, we could tell they were smitten with each other and couldn't wait to get married! We were truly enamored by the fantastic decisions made by this gorgeous Chicago couple, from the elegant navy blue and red wedding details to the choice of wedding venue in Chicago for hosting this amazing day.