Our Favorite Oval Engagement Rings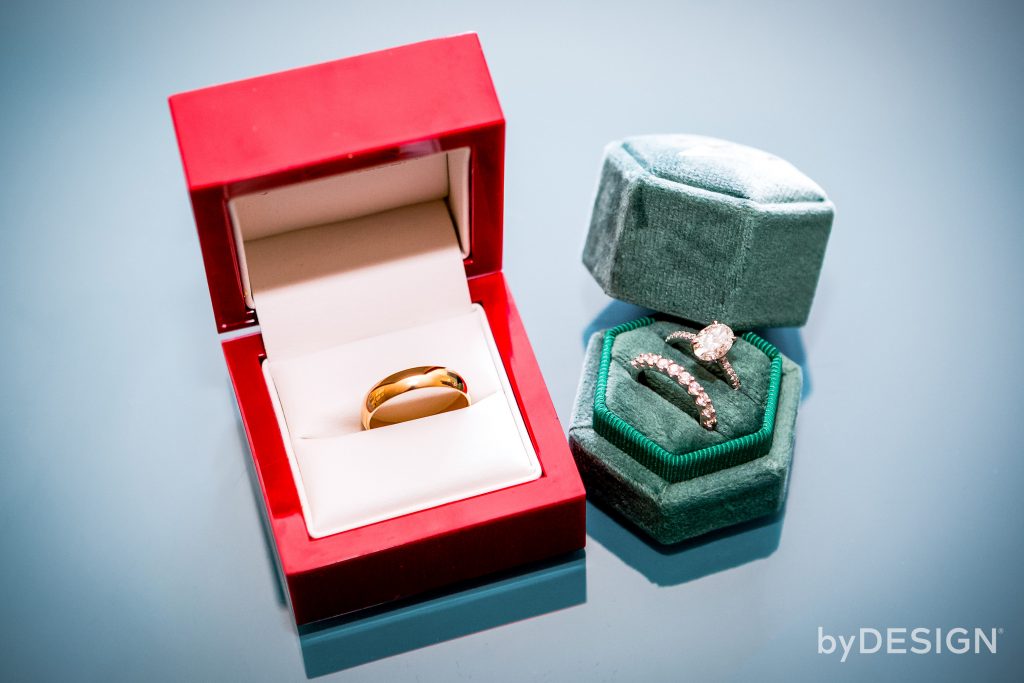 Yay! You are going to get engaged! This moment of perfection might have got played in your head again and again. From how you are going to leap in joy to the secret smile practicing sessions to going through out-of-the-box engagement party ideas for your friends, we are sure that you have covered everything. Getting engaged to the love of your life is surely one of the best moments of life that needs all the champagne pops and balloon drops! And now that you have already made the big decision, it's time to find the top trendy engagement rings for your sweetheart. It doesn't matter if you are going to have a private proposal during one of your stay-at-home date ideas or you are thinking of going overboard with a helicopter show, proposing to the love of your life a gorgeous engagement ring that will speak volumes for your feelings!
So just when you are looking for the perfect engagement ring, we present you a timeless, minimal, and vintage-inspired choice that will stay beautiful and ever-gleaming for generations- oval engagement rings! Oval-shaped engagement rings are one of the most requested and popular engagement ring types that can have a flattering effect with their elongated shape. Oval diamond rings also have the capacity to look bigger than their actual carat size and have been one of the most popular celebrity engagement rings. The world was stunned when celebrities like Haley Baldwin, Kourtney Kardashian, Ariana Grande, Blake lively, and Jasmine Tookes sported their eye-catching oval-shaped diamond ring styles.
The eternally classic engagement ring choice incorporates an oval-cut diamond or gemstone like Sapphire or Ruby. From being luxurious gift ideas for your girlfriends to being an elegant Valentine's Day gift option, oval rings are versatile for all types of weddings. So if you are looking for a personalized gift of luxury for your better half, stunning oval-shaped rings will never go out of fashion. They are also some of the most popular his and her anniversary gift ideas. Talking about versatility, an oval diamond wedding ring can be the ultimate addition to your regency-core-inspired wedding. Similarly, if you are going for something modern and edgy, colorful oval wedding rings with gemstones like Sapphire, Ruby, and emerald can beautifully complement all the colorful wedding dresses at your celebration!
Modern oval engagement bands can be incorporated into every type of ring from a diamond pavé band to a stunning solitaire to a three-stone ring. Classic oval-shaped engagement bands can appeal to almost every bride. For brides who are looking for classic engagement ring styles with a dash of uniqueness, oval-style engagement rings can be an amazing choice. Oval engagement and wedding rings are refreshing and feminine, unlike other trendy engagement ring styles like pears or marquises. However, you should always keep in mind that each oval-cut diamond ring is unique and no two oval rings are the same.
Some oval-style engagement rings might appear long and slender, while others might appear wide and round, some might have pointy ends while others might have a flatter finish with a cushion-shaped territory. So you have to make sure to browse through a variety of shapes and types to find the one that is right for you. Go for the one you love and trust your own eyes, after all, it's you who has to wear it. Moreover, it's advisable to look out for the bow-tie effect, also known as a dark facet pattern, which can often happen with oval stones. All ovals will have a bow tie, but you want a stone that is as evenly bright all over as you can get. If an unconventional oval engagement ring appeals to you, you can choose from a variety of settings, including solitaires, pavé bands, and halos. In this list, we have come up with some of our favorite oval engagement rings for you to take your pick.
Timeless Oval Engagement Rings For A Grand Engagement:
Secret Garden Diamond Engagement Ring by Brilliant Earth 
This oval engagement ring by Brilliant Earth is an intricate stunner! There is no denying that this elegant oval solitaire is the cherry on top of an already gorgeous ring, embellished with marquise-shaped diamonds entwined throughout this nature-inspired band. Additionally, if it doesn't fit perfectly, Brilliant Earth offers free 30-day returns and free shipping.
Knife-Edge Accented Oval Cut Engagement Ring by Diamond Nexus 
Oval engagement rings with a gold knife edge and diamonds are sure head-turners! While the oval solitaire diamond is a show-stopper, any great ring can be elevated to a masterpiece with an equally stunning band. This oval engagement ring's gold knife-edge band is incredibly eye-catching and gives the piece additional depth.
We adore the details of this unique choice for the bride-to-be who is looking for something a little different. This architecturally appealing and sleek double-band setting provides a very contemporary option. The band creates a stunning engagement ring design when combined with a lovely oval-cut diamond. The band is additionally made from recycled gold which makes it perfect for eco-conscious brides.
"ELLA"- the Antique Cushioned Rose-cut Solitaire by Staghead Designs 
This romantic texture-banded oval solitaire engagement ring is a stylish and eye-catching option to propose to your beloved! We adore the hammered band and Art Deco design.
The Undercover Ring by Elena Fehren 
We have never seen anything like this amazing oval ring with a portrait cut. This option, made by hand in New York City, features an inverted oval diamond and a rose gold band embellished with diamonds. It is unquestionably a one-of-a-kind piece to be treasured for the rest of your life! If you are looking for heirloom-worthy jewelry, this can be a great choice.
Exemplar Solitaire Ring by Catbird 
There is no denying that Catbird features some of the most outstanding oval engagement rings available in the market. And there is absolutely no exception with this gold beauty! The delicate milgrain trim encircling the solitaire oval cut stone is something we find particularly lovely. For a truly glitzy appearance, we adore the concept of combining this oval ring with a more ornate band. We are here for it because it completely elevates this look.
Oval Diamond With Signature Knife Edge Solitaire Band by Lizzie Mandler
A solitaire setting is made even more distinctive by using an oval diamond. The elegance and beauty of the oval shape are perfectly captured in this timeless and traditional 18k yellow gold ring setting. This is an engagement ring that will endure the test of time, just like your love.
"Yara"- Rose Gold Oval Engagement Ring by Nature Sparkle
This sleek and sophisticated rose gold design option is something we cannot get enough of. With a 1.5-carat diamond and a chic, sophisticated rose gold design, it's difficult to refuse anyone when they have this stunning ring in their possession. Your friends will definitely grab your hand to take a closer look at this ring. This rose gold engagement ring is ideal for the bride who wants something traditional with a modern twist because of its intriguing design and stunning oval diamond solitaire.
The Hover Oval Engagement Ring by Vrai 
The traditional solitaire setting is altered by this stunning gem! This choice adds an unexpected twist to a traditional setting with a pavé band and a stunning oval diamond. This engagement ring is appropriate for a variety of fashion tastes because it comes in white gold, platinum, gold, and rose gold.
"Jackie"- the Lavender Sapphire Solitaire Ring by Capucinne
It's a lavender paradise with this 2.6-carat oval engagement ring! A classic silver band and a lavender single gemstone are the epitome of fine craftsmanship. Like stepping into a lavender field, the beautiful violet colors are a part of Jackie's engagement ring. It can also be made with other gemstones in the same shape. We met that anyone who sees this stunning ring says "yes."
With this stunning Ceremony engagement number, less really is more. This East-West oval screams sophistication! We adore how this yellow gold piece's traditional simplicity is complemented by a delicate touch and a faint vintage appeal. A single stone is encircled by a thin and gently rounded band of gold in this feminine, modern interpretation of a vintage bezel setting. The back of the stone is exposed, allowing light to shine on it from all sides while enhancing its sparkle and inherent clarity.
The Isla Bezel Solitaire Engagement Ring by Marrow Fine
The solitaire engagement ring is exquisitely made and has a distinctive design that makes it the ideal daily accessory. The stunning diamond is the focal point of the ring's circular design, which makes a strong statement. We adore this oval ring in particular for anyone who favors a more understated and traditional look. This ring is a solitaire, which has the benefit of never going out of style.
Oval East-West Ring by Shahla Karimi
This traditional engagement ring option stands out from the competition due to its distinct style and eye-catching bling. We adore how the baguette diamonds in this ring's band change up the usual pavé style. This stunning piece, with its East-West oval setting, is reminiscent of the 1920s making it perfect for the vintage bride.
Morganite and Diamond Oval Halo Ring by Becky Beck's Jewelry Store
Although diamonds are a timeless option, it's never a bad idea to break with convention and use an unexpected stone, as this morganite solitaire engagement ring does. With its accent band, this gorgeous ring makes a simple proposal ring if you plan to get another one later on.
Oval Halo Ring with a Diamond Platinum Band by Tiffany & Co.
We all know why Tiffany & Co. is considered to be the mecca of engagement rings! This one, with its pavé band and oval diamond, remains one of our favorites. Halos provide the ideal setting to truly make an oval diamond shine in this design, which is essentially the definition of classic.
This timeless and classic solitaire engagement ring is a sophisticated piece that is ideal for any proposal. The oval diamond ring will quickly become a beloved heirloom because it pairs so well with other priceless bands.
The Duet Oval Engagement Ring by Vrai
This platinum engagement ring beautifully blends classic and modern styles, creating a symbol of your love that will last for years. You'll struggle to stop staring at this ring, which features an oval solitaire and a split shank band with a partial pavé.
Oval-Cut Classic Halo Diamond Engagement Ring by Blue Nile
Wow, that is some serious bling! You have found your match if you are looking for an oval beauty to go with your passion for all things shiny. The smaller diamonds that make up the halo that surrounds the oval diamond on this halo engagement ring enhance its brilliance. And we appreciate that the band is platinum, indicating that it is strong and long-lasting.
Diamond Accented Oval Engagement Ring by Allurez
There is no denying this stunner's audacious brilliance! Also, there is nothing about this traditional oval solitaire that we don't adore. This platinum oval engagement ring can be customized by the future bride to match her individual style because it comes in a variety of metals. How is it possible not to love that?
A halo of brilliant round diamonds surrounds the 14K white gold band in this stunning Vera Wang diamond engagement ring's oval shape. This piece exemplifies classic style done right while remaining incredibly distinctive. Black rhodium and white gold create a striking backdrop for diamonds along the band and, of course, a stunning oval halo. All your dreams will come true with this WISH collection highlight, guaranteed to astonish and delight with every sight.
Rae Wrap Ring with Pavé by Jade Trau
Make a statement with this unusual wrap engagement ring, which is incredibly striking, to say the least. We adore how an oval diamond is connected by a diamond pavé band for a visually stunning result.
If plain and delicate isn't your thing, go big with a signet setting and eight claw prongs. This design, which was created using recycled 18k gold, offers a distinctive way to display a lovely oval-cut diamond.
Icon Hex Diamond Oval Ring by Bario Neal
Who says a three-stone setting cannot include an oval diamond? This eye-catching ring is a true work of art, featuring side stones in the shape of hexagons and 14k yellow gold.
Irrespective of where you are planning your proposal, oval engagement rings will be a flattering choice for every setting. From flower field engagement proposal backdrops to gorgeous French-inspired summer engagement photos session by the seaside, it is hard to compete with the timeless elegance of the oval wedding and engagement rings. The classic engagement ring shape holds a special place in our hearts as it virtually looks good in almost every piece of jewelry that represents femininity and sophistication. From engagement gold bands to breathtaking solitaires, we adore oval ring shapes in everything from necklaces to earrings. So if you have set your heart on an oval-shaped wedding or engagement band, it is easy to get overwhelmed by the number of choices that are available. Although some of our favorites are listed above, it is not possible to list each and every design because of its versatility.
Oval-cut engagement rings have been around for centuries. However modern oval cuts came into light in the late 50s and early 60s after their invention by the diamond cutter Lazare Kaplan of Russia. This way the radiantly cut diamond found its own unique place in the heart of every woman. It was found that the oval shape elongates and maintains the traditional round element of engagement rings with a certain edge but without any sharp corners, making it stylish and durable all at the same time. Choosing the right engagement ring style is very important. Whether you like oval accent stones surrounding the main rock or you want an oval diamond or gemstone as the center stone, picking the right one is important. We hope the above list has made the choice easier for you!