Art-Themed Wedding Concepts For An Avant Garde Bride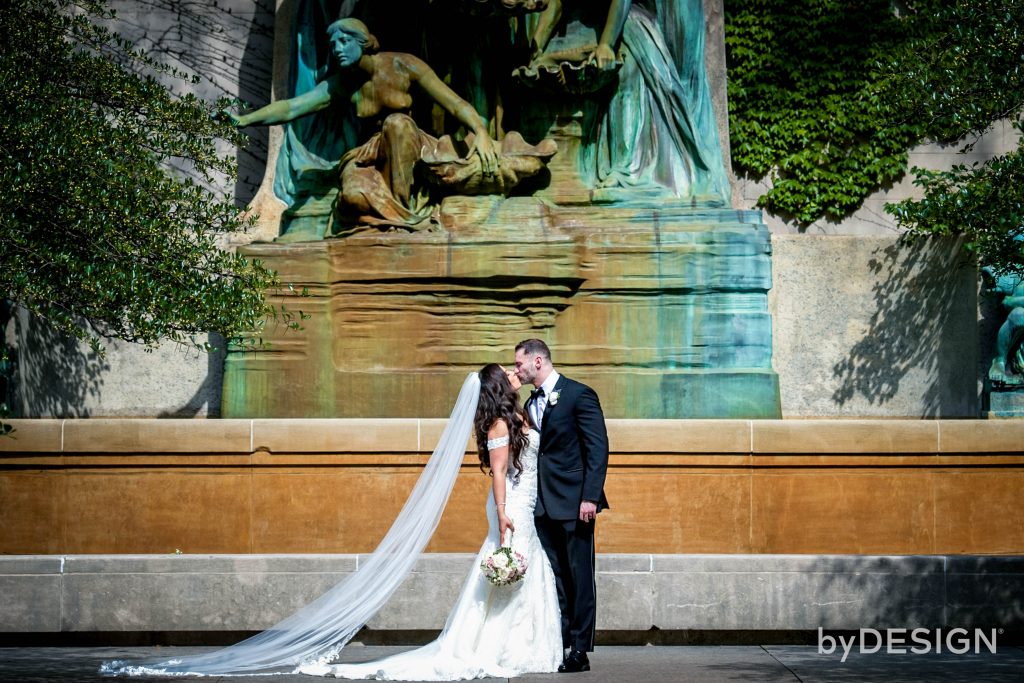 Do you consider yourself to be an artsy couple? Do you have a penchant for all things hand-painted and illustrations? What if we tell you that your favorite artistic wedding details can be turned into creative wedding ideas? Adding unique and personalized wedding ideas has always been a favorite among couples who don't like run-of-the-mill wedding ideas. And if all things arts speak to you and your SO's souls, whether it is the seamless strokes of Van Gogh's Starry Night or the long-lost Sleeping Cupid by Michelangelo plays a significant role in your love story, bring them to your wedding day in the form of artsy wedding details that everybody will adore! Even if you are not particular about your favorite art form, a little color, some vivid textures, and a certain amount of effortless calligraphy never hurt anybody. In this article, we will talk about how you can bring certain art-themed wedding ideas and details to life. Whether you want to go all out with an art-themed wedding that pays tribute to Salvador Dalí or you want to celebrate the luxe details of the roaring 20s, find out some of our favorite personalized details for your wedding celebration.
Our Favorite Artistic Wedding Ideas For A Stand-Out Couple:
Art deco wedding decorations 
The timeless allure of the Art Deco wedding details has a special place in our hearts! The striking designs of these glamorous wedding ideas with their distinctive silhouettes, precise geometry, and extravagance still stand the test of time. They prove that even when incorporated into a wedding soirée, the artists of the time were on to something. Art Deco influences in weddings have developed into subtler accents, frequently receiving a modern refresh that only strengthens its charismatic aesthetic. For instance, the timeless black and gold wedding combinations will always work, but so will a smoky gray resin with opulent accents, or bright white with greenery and some gilded glitz and glam. You can use gold triangles or diamonds as an art-inspired ceremony backdrop or hanging centerpiece to evoke the strong and bold lines of the era. Geometric wedding décor is still receiving a lot of attention in a clean and modern palette. For a more authentic regency-core wedding-inspired look, use 1920s typography on your paper goods and signs. Subtle vintage accents like a bar cart or candle holders are also appropriate, as is champagne, the preferred beverage of flappers. Don't forget to make a grand wedding exit in a vintage car and ride into the sunset with your lover!
Art-themed ceremony backdrop
One of the first things you connected over when you two first started dating was a love of visiting art galleries and museums. Recall how you and your partner were able to silently stare at a sizable canvas for what seemed like hours while simultaneously feeling everything. Use this common interest as the inspiration for a unique artistic ceremony backdrop that evokes a mesmerizing abstract painting. Hence art-inspired wedding ideas can start with your ceremony backdrop! Any venue can become an art gallery. Paint a large-scale backdrop for your vows and you will become a part of the art. Include a modern art ceremony backdrop.
Hand-painted wedding invites 
Modern wedding invitations are often inspired by art! A hand-painted wedding invitation suite will also add a special touch to your wedding announcement. And it would be best if you could hire an artist to create your personalized wedding invitation from scratch with artistic details. From save-the-dates to thank-you notes, artists and designers collaborate with couples to personalize the stationery for their big day with paintings of portraits, maps, and wedding flowers. You can also include a script into your wedding décor with calligraphy wedding invitation suites. For a more modern take, you can go for a chic invitation in white and gold with strong geometrical lines. Watercolor wedding invitations are also a dreamy option for an art-loving couple.
Art gallery wedding venues 
Any location will do for your art wedding theme, but art gallery wedding venues are unquestionably the best choice! An art gallery wedding location is one of our top choices for a wedding that is truly monumental. An art museum wedding venue can range from modern art museums to historic buildings full of history, and it just makes the day more meaningful. You can highlight your artistic sensibilities with the gorgeous art galleries as your wedding photography background. Your wedding photos will look like works of art that can include colorful paintings, contemporary sculptures, and incredible exhibits. From the gorgeous Memphis Brooks Museum of Art to the popular Floating World Gallery, there are many artistic wedding venues for you to take your pick from.
A live painter 
Looking for luxe ways to wow your guests at your reception? It's no secret that modern wedding photo booths are becoming a bit boring. Yes, they are still a lot of fun, but the novelty has worn off. Any wedding reception must capture the excitement and romance of the day, but remember that there was a painter before there was a camera! To capture a special moment during the wedding, hiring a live painter at your reception can be an out-of-the-world experience. To paint a scene in real-time at the wedding, a professional live painter or artist brings his or her own canvas and supplies. Having a live artist at your wedding ends up being a unique reception entertainment idea for your guests in attendance. Moreover, the painting ends up being a favorite wedding keepsake or heirloom. Since wedding portraits require much more time than a quick photo, most weddings still include a photographer in addition to the live painter. However, this is one of our favorite art-inspired wedding details as these portraits often capture special and intimate moments that a photo cannot!
Ballet-inspired wedding details
It's not surprising that couples are using this exquisitely timeless art form as inspiration for their wedding days since ballet is one of the most romanticized dance genres (the pointe shoes! the costumes! the music!). Planning a ballet-inspired wedding is a great way to show off your enthusiasm and personality on the big day. However, you can use elements from this elegant aesthetic in your wedding even if you are just a fan of Italian-inspired wedding ideas. Soft, flowing fabrics, elegant accents, and of course lots of blush pink and tulle are key components of the ballet wedding aesthetic. It has a whimsical air while being completely classic and graceful.
1920's-inspired reception linens 
You can add some vibrant colors, like ruby red, gold, navy, or black and white to your reception linens for an artistic touch. However, delicate hues like pale periwinkle blue with silver or blush rose and copper can also be considered to be art-inspired reception ideas. Add a touch of opulence by using fine fabrics like velvet or suede and crystal accents. You can also add fringe, sequins, feathers, and pearl embellishments to linens and textiles.
Vintage car wedding exit
As the day of your wedding draws to a close, make the evening even more special by making sure the reception exit is something to remember. With a fabulous vintage wedding getaway car, you can wow your guests. You will want to make sure your vintage wedding car exit stands out because your guests will be cheering and waving as you and your spouse start the next chapter of your lives together. Not to mention, it will allow your photographer to get some truly cinematic pictures of the celebration's conclusion. We can't help but love vintage cars for this memorable moment, especially when they are decked out with lovely decorations for a picture-perfect departure, like riding off into the sunset or towards an inky sky full of stars in a really cool car! For unique and personalized wedding ceremony ideas go for unique getaway car decorations like painted signs, floaty balloons, and garlands of greenery.
Acrylic wedding signage 
Due to the cool, contemporary, and glam look, the use of clear acrylic wedding signs has become a popular wedding trend in recent years. We adore it when it is embellished with calligraphy that is beautifully written and matches your wedding's flowers, foliage, and gilded accents. This versatile art wedding décor has a place in any wedding, whether it is modern, traditional, or rustic. Browse through creative acrylic wedding signage ideas for some décor inspiration for your own ceremony and reception.
European locale touches 
No other location exudes the same allure as Europe, which explains why many couples planning an incredibly romantic celebration choose it as their destination wedding location. No matter where you are in Europe, you are surrounded by that Old-World feeling that is unique to that continent. From the rich history to the distinctive architecture to the luxurious royal wedding residences, European wedding aesthetics have always been favorite among couples across the globe! Whether you love the vibe of a château in the South of France or the relaxing veranda of a Spanish villa, bring in the local touches of your favorite European destination to your wedding with décor and aesthetics.
Paint-brushed escort cards 
Make every item a mini-work of art. It can serve as a favor to take home if they are especially lovely. There are countless opportunities for artistic expression with escort cards. An elegantly artistic escort card design that guests will want to take home and frame can be created by the combination of calligraphy and watercolor on handmade paper.
Watercolor wedding cake 
A watercolor wedding palette offers the ideal chance to think creatively and leave an impression on guests. Make your wedding cake into a blank canvas for artistic creation! Cake designers are coming up with artistic wedding cake designs that are nothing less than works of art! Sweet wedding treats are hand-painted with beautiful, texture-rich designs that resemble impressionist masterpieces using loose and painterly brushstrokes. A splash of color is all that's necessary to update your wedding dessert display, and a watercolor gradient works best for this. Transform your white cake into a work of art with hand-painted brushstroke designs if you want a statement dessert that will elevate your entire reception. You can experiment with styles and designs that reflect your personality, love story, and wedding theme to truly create that "wow" factor. The possibilities are endless, whether it be a marble, floral, or ombré design. No matter what time of year or where the wedding is being held, these edible works of art will wow everyone.
Canvas wedding guestbook 
Are you looking for a unique wedding guestbook alternative idea? Have everyone paint their names on a canvas to create a treasured work of art that represents love and friendship. Ask your wedding guests to express themselves by signing a canvas as a traditional guestbook alternative. It will be the ideal collaboration to include in your personal library!
Artistic centerpieces
There are many ways to make your event special, one of which is by using artistic wedding centerpieces as décor. Given that they are front and center throughout your entire wedding reception, they are typically the wedding décor items that guests spend the most time with. They are, therefore, the ideal element on which to concentrate your creative effort if you truly want to make a statement. For a truly distinctive look, incorporate artists' tools and materials into the reception table centerpieces. You can also go for glass flower sculptures or mini paintings as your reception centerpiece idea for an art-themed wedding.
Personalize art pieces for wedding registry 
You don't need to visit the Louvre Museum to host a Parisian-themed wedding! Just bring the portraits of the Mona Lisa and Liberty Leading the People to your wedding registry. Without a doubt, the items you choose to hang on your walls reflect your personality. So why not have the artwork specifically created for you? Find a painting style that you like or list down all the paintings from your wishlist. There are so many different ways that art can be expressed, from paintings to books and musical works, all of which can be altered to fit your aesthetic. The good news is that there is a wide variety of art available that can be added to your wedding registry and finally to your house. Moreover, personalized artwork makes thoughtful Valentine's Day gift ideas as well as for weddings, anniversaries, and housewarmings.
Gilded tableware 
The Great Gatsby era can be brought to mind by the gold-rim style of reception table flatware, which also adds a touch of elegance. Imagine a romantic place setting that captures the opulence of the 1920s with intricately patterned plates, gilded flatware, and a menu with the typical Art Deco sunburst, all set against a laced canvas. You can find gilded reception tableware with gold rims featuring exceptionally unique and colorful ceramics that can look amazing for your artistic-themed wedding.
Mini wedding cakes
A distinctive and elegant addition to any wedding reception, miniature wedding cakes are pieces of art! They not only make lovely table decorations but they can also be individually wrapped in transparent boxes and distributed to guests as wedding favors. Mini wedding cakes are the ideal way to complete your overall wedding décor because they can be tailored to match the theme and style of your celebration. You could even have your miniature wedding cakes created to resemble a smaller version of your larger wedding reception cake. This way, keep your guests talking about pastel or watercolor mini wedding cakes that can be turned into elegant wedding favors with a touch of class and luxury.
Artsy weddings are on the rise as many couples around the world are incorporating details from their favorite food, hometowns, vacation destinations, and many more elements that reflect their taste. Using artistic details is a particularly striking way to add a unique flair to wedding décor, whether they are paint brush stroke details adorned invitations and paper goods or hiring an actual live artist on-site to capture the true emotion of the day on canvas. Artistic wedding accents can lend any detail an elegant softness that makes it ideal for a grand wedding. From watercolor wedding details to hand-painted wedding décor, incorporate your favorite artistic elements to elevate the sophistication and personalized quotient of your celebration.