Romantic Wedding Details, Straight From Your Favorite Fairytale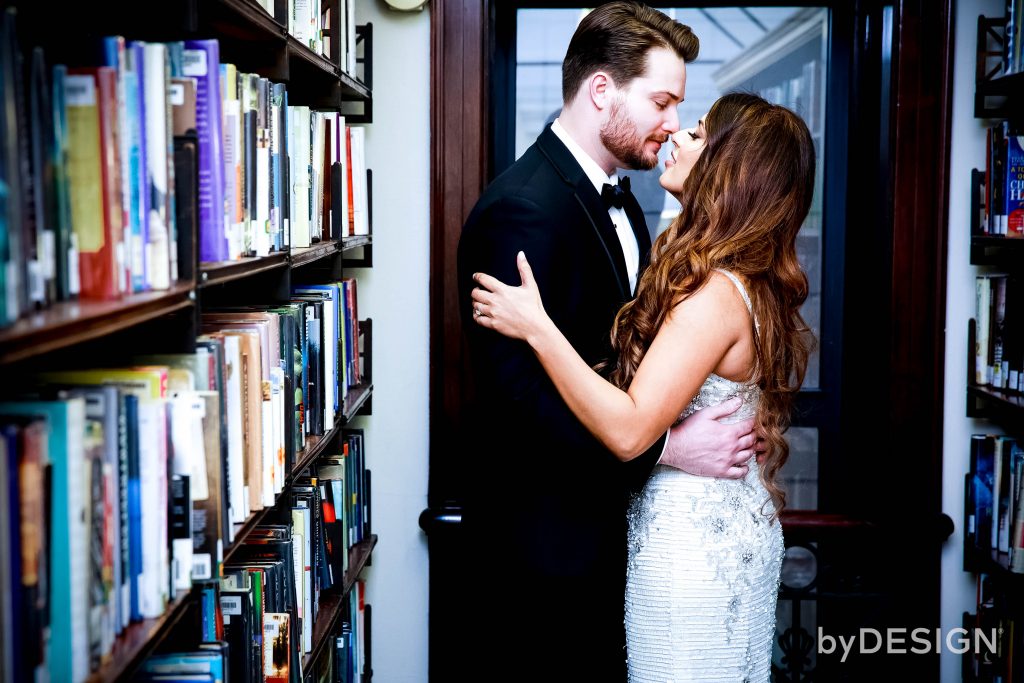 A wedding is a magical experience. From planning the wedding to actually tying the knot with the love of your life, every step of the experience is wonderful, beautiful, and exciting. Since that is the case, it is only natural for you to pay attention to the wedding details, and the different aspects of what your wedding will look like. To plan a wedding down to a T, and to have your wedding look pristinely beautiful, you should start planning early and have your wedding planner sort out the details. For a wedding with uber-romantic details, it is crucial for you to pay attention to the venue, the decor, and everything else in between, even the smaller details. If your goal is to throw a dreamy wedding, then we have just the things for you. You can use the ideas we list down below for your wedding or have your wedding planner tweak these ideas and incorporate them into your wedding.
Book-themed Wedding Stationery 
Let's start with the smallest details and where most weddings start – the wedding stationery. To set the tone for your dreamy and fairytale wedding, the first thing you should do is start with a themed wedding invitation set. There are two ideas that you can use and work with. The first idea that we have in mind is that if you're going to add fairytale-like details, be it from your favorite fairytale or dream-like whimsical details to your wedding, then you should add some parts of it or something that references it in your wedding stationery. Another idea is to simply use a book-themed wedding stationery, which will be extremely lovely and set the tone. For example, you can have a beautiful leatherbound book-like wedding invitation set with flowy, ornamental lettering and framed elements in the invitation set. Apart from this, you can also have bookmark-themed save-the-date cards. You can use colors that will be heavy in your wedding stationery. This will help you improve the color coordination of all the different elements of your wedding.
A Cute Addition
You can also use book-themed wedding escort cards or place cards. We have a few ideas that we think will work for your wedding. A cute addition to your book-themed or fairytale wedding is to use a library-themed seating chart for your wedding guests and to complete the look, you can use charms with books and names of your guests on them, or have pretty, gold-gilded escort cards with the names of your wedding guests. For place cards, you can use small book-shaped ceramic miniatures, or use small keychains with books, or hand-made place cards created with the titles or designs of your favorite books with your wedding guests' names on them. You can also use this opportunity to have your favorite quotes from the books or titles you love the most printed or carved on the place cards or on the miniatures.
1.  Wedding Accents 
When you're planning to have your wedding themed with the magic of a fairy tale, then every little detail matters. Before we talk about the bigger details of your day, let's talk about the smaller details that will make a massive difference to your wedding. One of the first things that we want to talk about is the lovely vow envelopes. To build on the fairytale effect, we recommend using a beautiful scroll to read out your vows. This will add a retro wedding detail along with fairytale-like pretty details to the wedding. Another accent to add to your wedding, whether you're throwing an indoor wedding or an outdoor one, is to have long, vintage floor lamps. These will add a great vintage touch and amplify your wedding theme. If you want to tie in your love for books, you can also have books as your wedding favors. You can use this opportunity to add a personal touch to your wedding favors by adding a personal note for each of your guests. You can sign the note, and also have your partner sign the note for them. If you want to add more personal touch to your wedding favors, then you can write the note on your own, in your handwriting. For your wedding favor, you can either have the same title for everyone, which can be a book that changed your life or is your favorite one or choose different books for every guest, the choice is yours. Another way to accentuate your wedding's theme is to go big on candelabras, vintage ones are always better for your wedding, and chandeliers. You can also choose to add lavish floral wedding details to the chandeliers so that it makes your wedding venue look absolutely stunning. Another idea that will definitely add more to your wedding and its aesthetic is to have a woven floral runner around the chandelier, as though to create a spot for you and your partner. This area can be the space where you have your first dance with the love of your life.
2. Lovely Wedding Venue 
A great way to make your wedding look dreamy, beautiful, and wonderful, then there is nothing better than choosing a wedding venue that looks the part. So, our recommendation is that you look for a wedding venue with loads of greenery. Greenery adds dreaminess to your wedding aesthetic, and also gives you lovely wedding photos. Depending on your style, you can either choose a wedding venue with beautiful gardens or you can choose one with forest and woods. Both of these kinds of venues add charms to your decided wedding ideas. Greenery in the background helps you add details and whimsy to your wedding. If you choose a wedding venue with a view and greenery, then we have some ideas for you. So, one of the best ideas that we have for you is to use the woods for your wedding ceremony. Of course, to amplify your fairytale wedding theme, simply add a massive arch or arbor with overflowing greenery and floral decor. If you have a venue with some open space in the woods, you can have your wedding ceremony under a beautiful canopy in the woods. The color combination can be anything, but to us, peach, pink, white, red, and green stand out the most. To make your wedding ceremony under the canopy just perfect and make it look as though it came right out of a fairytale is to use drapes not only for your wedding ceremony altar but also for your wedding guests' seating area. You can even tie small bells to the drapes to make the entire place chime. You can have the same plan for your garden wedding ceremony. However, for a garden wedding ceremony, you can also add some fire pits in the backdrop, just to add a dramatic aesthetic to your wedding. Another amazing wedding planning tip that you can make use of to attain the same effect is to use a greenhouse wedding venue, the creeping greenery everywhere will give you an ethereal wedding.
Additional Ideas on Fairytale Wedding Venues: Winter and Colder Weather Edition
The ideas that we mentioned earlier are perfect for spring weddings, but what if you're tying the knot in the colder months? Well, for those, we have something just as pretty! You can use lavish castle venues for your weddings. You can absolutely attain a gorgeous princess-esque wedding with snow-capped terrain and a castle. Another amazing idea is that if your heart is sold on having a great wedding with a beautiful dreamy and fairytale wedding, then you can simply choose a castle, wherever you'd love to get married in the world, and get married there!
1. Make Use of Lights 
To make your wedding look like a textbook fairytale and dreamy wedding, one of the best ways to do so is by using lights! Apart from the candles and chandeliers that we already touched upon in the second point of this blog, let's talk about the frills as well, shall we? We absolutely love the idea of string lights and twinkling lights. And yes, we meant to use them together. See, when you use only string lights, it adds a wonderful glow but still leaves some parts of the dreamy aspect, right? So, to remedy that, all you need is a string of twinkling lights! You can use the combination of lights for your wedding by wrapping a string of both of these lights on the wedding arbor, on either side of it. This will help you make the most of your wedding ideas. That being said, you can have a string of both of these lights running by the aisle as well! This will help you add whimsy to your wedding aisle decor as well. Apart from this, if the wedding ceremony is using a massive tree as your decor, then you can have the string lights wrapped on branches along with using some as dangles! Additionally, you can also use this idea, of wrapping the string lights and a string of twinkling lights to the trees in your wedding venue. It will not only add a dramatic effect to your wedding but will also make the entire thing look brilliant. Additionally, it can turn into a great place for your guests to take photos. You can also use the lights to add more details to your wedding's accents and corners. Another amazing idea that we absolutely adore is using lights to create beautiful trees or structures for your wedding reception or for your wedding ceremony. Having such structures add a regal touch to your wedding, along with brilliant lights, which can also be used as a space to display escort cards, some photos of you and your partner, or to leave wedding favors for your wedding guests.
2. Reception Dinner and Desserts 
Let's start off with the biggest detail for your wedding, your wedding cake! You can have a giant wedding cake, a super tall cake! On top of that, you can have the wedding cake dressed in intricate flowers, or an intricate geometric design. Apart from that, you can also have a fruit-topped wedding cake, you can choose some of the most exotic fruits to have on your cake. As for your wedding venue, you can decide to copy some of the best dinner options from your favorite fairy tales. And if you want to work on your wedding dinner menu yourself, you can choose some lavishly elegant dinner options. Additionally, you can cater to the experience of your wedding guests' dinner. A wonderful idea is to have your wedding waiters dress as stoic butlers and have them bring in the food for each table in a cart and place the plates one by one. You can have this done for each segment of your dinner, from the appetizers to the dessert options. If you have more help around the wedding venue, then you can have one for every three wedding guests or as many as you'd want. Apart from this, you can also have a wedding menu for your wedding guests printed in a pretty brown or black leather-bound folder. This will amplify the experience. If you have a dessert table or a snack table for your wedding guests, then you can use vintage mirrors as your wedding food signage for these tables!
Things to Keep in Mind 
Before we leave you for the day, let's leave you with some practical advice so that you can plan a wedding with the right ideas. One of the most important things, apart from the ideas that we have mentioned above, is to pay attention to the color scheme of your wedding. A great choice of colors for a fairy tale wedding is to use red, green, white, and blue. You can either swap out red for burgundy or maybe even add burgundy to the color scheme. Another idea for a wedding color scheme is to use black, gold, brown, topaz yellow, and muted red. This wedding color scheme will work for winter fairy tale weddings, or for a castle wedding. Apart from this, another idea that we did not mention earlier is to use beautiful woodwork for your wedding decor. Wood decor with other ideas that we have already discussed will amplify the wedding theme. That aside, you can also use your wedding outfits to inject some pretty colors and additions to your wedding. You can also choose a fairy tale outfit theme for your reception and send an update to your wedding guests when you send them a wedding invitation!
The Takeaway 
When you're planning your wedding, remember to keep your wedding details in line with other elements. When we say elements, what we mean are the accents, the smaller decors, different kinds of dry decor ideas, and the floral decor ideas. This will help you keep the wedding setting looking perfect and synchronized. With that, we come to the end of our wedding inspiration blog. We hope that the ideas that we have mentioned above will help you choose the right wedding option, and add a dreamy charm. You can use all of the ideas together for your wedding day, or you could tweak them, or choose a few to use while others let go, the choice is yours. Remember, before you decide and settle on the details for your wedding, make sure that you talk to your partner and the wedding coordinator or planner to know if the ideas that you have for your wedding are practical and doable. Good luck with your wedding planning!