Harmony Of Cultures: A Los Angeles Fusion Korean Wedding At Ted Craig Regional Park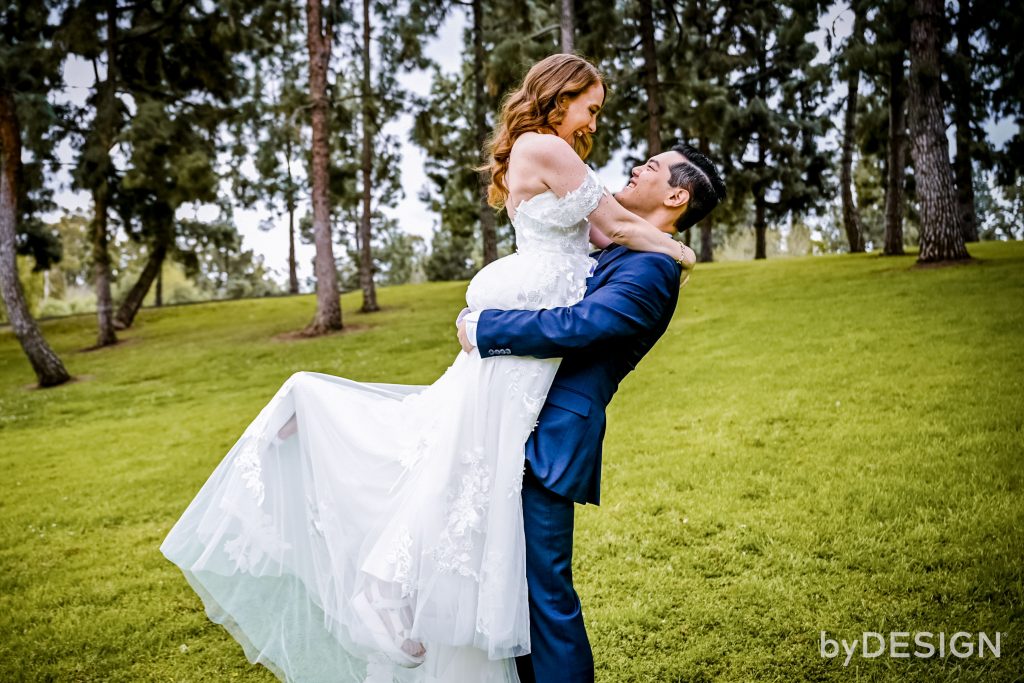 Love and weddings hold a special place in our hearts, and as the seasons change, we witness countless couples embarking on their romantic journeys in the most dreamy and elegant settings. These beautifully done celebrations with glamorous wedding details and unique ideas restore our faith in love and fill the air with happiness and joy. The emotions we experience when we come across a newly documented wedding album created by our talented team of premier wedding photographers, and cinematographers are simply priceless.
Just like a curious toddler exploring the world, we are fascinated by couples as they navigate through their wedding planning process, their eyes filled with hope and their smiles reflecting the promise of a future together. From the groom's awe-struck expression upon seeing his bride gliding down the aisle in her wedding dress to the timeless wedding portraits that resemble postcards to the little things like wedding cake table decor ideas and reception games, every aspect of a wedding holds incredible opportunities for photography and videography, making it a once-in-a-lifetime affair.
White early spring weddings possess a special kind of magic, and when paired with the backdrop of LA, the result is pure enchantment! Additional tips for planning a winter wedding in Los Angeles are hardly needed, as the city's magical ambiance effortlessly transforms every moment into a blissful wonderland. Every corner of LA offers incredible photo ops, which is why our exclusive Los Angeles wedding photographers adore capturing couples against these breathtaking backdrops.
In the month of February 2023, amidst the winter's cold and our hearts basking in the bliss of the season, we discovered Nate and Martha, who showed us the enchanting beauty of winter weddings in a whole new light! Of course, we love warm weather winter weddings, and this one was no different! Their Los Angeles wedding was straight out of a fairytale, featuring nature-inspired details, classic wedding colors, unique wedding traditions straight from Asia, and personalized wedding ceremony ideas that transformed every corner into a dreamy and photo-worthy scene. This extraordinary couple from Los Angeles became the epitome of couple goals for our hopelessly romantic souls. Their powerful chemistry and unwavering love for each other warmed our hearts, and on their wedding day, our talented wedding photographers in Los Angeles skillfully immortalized the essence of their romantic journey. Their first dance, reminiscent of spring wedding blooms dancing in the wind, and an exclusive Victorian garden wedding venue came together to provide a remarkable source of inspiration for our photographers, resulting in captivating wedding portraits.
Martha's choice to have her wedding in this city meant embracing the city's glamorous allure, and she meticulously planned her LA couple photography sessions in and around this stunning Californian metropolis. Los Angeles wedding photography can be a dream come true experience, thanks to its breathtaking skies and seemingly endless summer climate. This city is a haven for dreamers, offering a wealth of promise and experiences, particularly for those seeking classic wedding and engagement photography. To a true Angeleno, every corner of the city is a canvas for artistic expression, with tall palm trees and ocean vistas contributing to its ethnic diversity and creative energy. Whether you are planning a destination wedding or engagement photo session in LA, this Southern California gem offers a fabled backdrop of historic landmarks, vintage rustic settings, and diverse terrains. The multi-faceted scenery provides abundant opportunities for stunning wedding photography in Los Angeles, from the glitz of Hollywood to the panoramic views of the Hollywood Hills, ensuring a truly enchanting experience.
Today, Los Angeles stands as a culturally diverse city renowned as America's creative capital. Couples can indulge in its thriving culinary scene, indulge in exceptional shopping, explore outstanding museums, and enjoy fun family attractions. With its abundant sunshine and mild to hot weather year-round, packing shorts and T-shirts is advisable for any visit. Sunseekers can revel in the warm weather and explore the city's beautiful beaches and vibrant neighborhoods. The city's public transportation network has also seen recent improvements, including the addition of a Metro Bike Share station in Downtown Los Angeles, making sightseeing and getting around easier than ever.
If you are a true LA couple or planning to host your dream wedding in LA, you have made an excellent choice! Southern California's wedding venues add a cool and artistic touch to your special day, creating treasured memories that will be forever captured in your Los Angeles couple photography. The options are endless, ranging from sandy beach ceremonies to brewery and cidery wedding venues to vineyard weddings to architectural masterpieces like the all-glass church designed by Frank Lloyd Wright.
Whether you desire iconic landmarks for engagement photography in LA, such as The Beverly Hills Hotel or Griffith Park, or envision a beach wedding in Malibu, Santa Monica, or Venice, LA has the power to turn your dreams into reality. As you embark on your journey towards a new beginning, explore the list of Los Angeles engagement locations and wedding venues that exude vibrant and infectious energy. From capturing the stunning skyline of Downtown LA to breathtaking aerial views of the Hollywood Hills, our talented LA wedding photographers are dedicated to preserving the beauty of Los Angeles and the unity of lovers in all its glory.
From the moment we encountered our radiant couple, Nate and Martha, on the first day of their new chapter, our hearts were captivated, much like the verses of Shakespeare's love sonnets. Their passionate connection permeated the room, inspiring our Los Angeles wedding photographers to create some of the most remarkable wedding portraits. From Martha's preparations in her pristine white wedding gown to the beautiful mother-daughter portraits to the Korean wedding traditions nodding to Nate's beautiful heritage, every detail of the wedding day was meticulously captured to craft an unforgettable wedding album.
Martha and Nate decided to get married at the gorgeous garden wedding venue in the Los Angeles suburbs known as Ted Craig Regional Park. Established in 1974, Craig Park in Fullerton, California has been a cherished destination since its inception. Located just a short drive away from Cal State Fullerton, the Fullerton Arboretum, and conveniently situated across the street from the Brea Mall off the 57 freeway, this Los Angeles wedding venue is anything but hidden or secluded. When it comes to your wedding photography and video opportunities, Craig Park wedding venue offers an ideal setting, particularly if you wish to involve all your loved ones, as it truly embodies a welcoming and family-friendly atmosphere.
One of the standout features of this Los Angeles garden wedding venue is its picturesque rolling hills, which provide an excellent backdrop for capturing memorable photos. Imagine the beauty of riding bicycles along scenic sidewalks or sharing a candid moment on a park bench. While the park boasts numerous trees, they are somewhat scattered, resulting in a slightly different ambiance compared to a dense forest setting. Nonetheless, the park's natural charm is undeniable.
Nate and Martha embarked on their radiant wedding day at the elegant outdoor spring wedding venue in the suburbs of Los Angeles, setting the stage for a truly unforgettable experience captured by our talented LA wedding photographers. To honor their Korean heritage, meticulous shots were taken to showcase the traditional Korean wedding details. Martha's bride getting ready portraits exuded elegance, with her bridesmaids' loving assistance as they prepared the bride for the most significant day of her life. The resulting bridesmaid group portraits were captivating as they featured gorgeous getting-ready robes in pretty pink with Martha in bridal white and captured the deep bond they share.
Our wedding photographers in LA were captivated by the bride's dreamy wedding gown, a true masterpiece. The off-shoulder wedding dress featured a plunging neckline and a magnificent display of fabric, combining tulle and organza embellished with intricate embroidery and delicate beadwork. Martha's minimal bridal jewelry accentuated her beauty, while her hair was left open and she carried a chic all-white bridal bouquet featuring roses and greenery. The flowing fingertip veil gracefully cascaded alongside her gown, creating a captivating vision.
Nate, our dashing groom, looked equally suave in his impeccably tailored two-piece royal blue formal groom suit. The groom's portraits showcased every detail of his ensemble, featuring the royal blue suit complemented by a crisp white shirt, a sophisticated black satin tie, and a classic white pocket square. His groom ensemble was completed with a pair of stylish and shiny black shoes and impeccably groomed hair. Before the wedding ceremony commenced, the couple planned for their first-look portraits and took a leisurely stroll through the enchanting grounds of their chosen venue, providing our wedding photographers with an opportunity to capture dreamy couple portraits that stole our hearts.
From the rolling hills to the quaint tree lines in the distance, the pre-wedding couple photos truly captured the unparalleled chemistry and joy of this fun-loving couple. The outdoor wedding ceremony decor was not only aesthetically pleasing but also served as a source of inspiration. From the long wedding aisle flanked by beautiful wooden ceremony chairs to the whimsical wedding arch— an elegant chic structure adorned with white drapes, white pampas, and flowers everything was immaculately planned to the last detail. Enhancing the garden wedding aesthetic, a translucent acrylic welcome sign showcased the couple's names, accompanied by ethereal florals and a lush green backdrop.
The enchanting display of elegant garden wedding ideas warmed our hearts. The wedding ceremony commenced as Nate and Martha pledged their eternal love to one another. With the exchange of heartfelt vows and rings, they were joyously celebrated and cheered on by their loved ones. Bathed in the radiant sunlight, the wedding party gathered for beautiful group portraits, while family portraits exuded brightness as everyone took turns posing with the newlyweds. The couple then made a grand exit, surrounded by well-wishers cheering and showering them with good luck.
Prior to the commencement of the wedding reception, the LA wedding photography session showcased meticulously decorated reception details featuring Korean wedding traditions. For the first time, we saw these traditional-meet-modern Korean fusion wedding details. A Korean wedding is a vibrant celebration deeply rooted in tradition. While modern Western influences have made their way into Korean weddings over the years, many ancient customs and rituals still grace these joyous occasions. Modern couples planning their own weddings today often incorporate traditional practices like symbolic ceremonies, gift exchanges, bowing, and vows, preserving the cultural essence of this cherished union as a nod to their Korean heritage.
As a tribute to their Korean heritage, the couple changed into traditional Korean wedding attire. This segment of the wedding brought to life all the elements we associate with traditional Korean ceremonies. The bride and groom's vibrant purple dresses truly stole the show. The display of Korean culture, complete with wooden ducks, chestnuts, and a vivid color scheme, showcased the rich customs of a Korean wedding.
We saw Martha and Nate change into traditional Korean hanbok – this alluring Korean wedding dress is a traditional Korean formal attire, traditionally crafted from silk, as the preferred choice for brides and grooms. Martha wore a wonsam, an exquisitely embroidered upper garment adorned with silk thread designs, paired with a flowing skirt known as a chima. Nate displayed his Korean Heritage by wearing a matching baji and a jeogori. The purple hanboks looked gorgeous and beautifully honored the groom's Asian heritage.
The couple went for the next Korean wedding tradition known as "the table" and "Pageantry." This Korean wedding custom was presided over by the groom's mother as she went on to describe the items displayed on the table, comprising Mandarin-style wooden ducks (won-ang seteu), pinecones, bamboo, dates, chestnuts, persimmons, red beans, gourd cups, and a copper bowl. The significance of each item was explained in detail. It is interesting that the copper bowl serves as a vessel for the couple to wash their hands, symbolizing the purification and purity they hold for each other. It was shortly followed by the tradition of Hapgeunrye, a significant moment, that involves the bride and groom sharing a copper cup for a symbolic drink. The initial sip from the copper cup signifies the couple's connection with each other. The second sip is taken from the gourd cups, which are then exchanged between the bride and groom to represent a harmonious exchange.
After the beautiful Korean wedding ceremony was done, the couple moved on to their evening wedding reception under the expansive pavilion. They went on to create memories by having their first dance and followed by lovely father-daughter and mother-son dances. We could see all the happy faces light up at the wedding reception as Nate and Martha went on to cut a single-tiered white wedding cake topped with buttercream and strawberries! Throughout the reception, the couple's infectious chemistry and fun-loving nature shone brightly, evident in their first dance as newlyweds and the delightful cake-cutting ceremony. The radiant smiles of this stunning couple illuminated the entire afternoon reception.
Nate and Martha's wedding was a truly unique experience for us. It not only provided a glimpse into the vibrant Korean culture but also served as a testament to the beauty of fusion weddings. The infectious positivity and joyful atmosphere created by the newly married couple brought us immense happiness that will be cherished for years to come.