Lush Fall Wedding Colors That Are Topping The Trends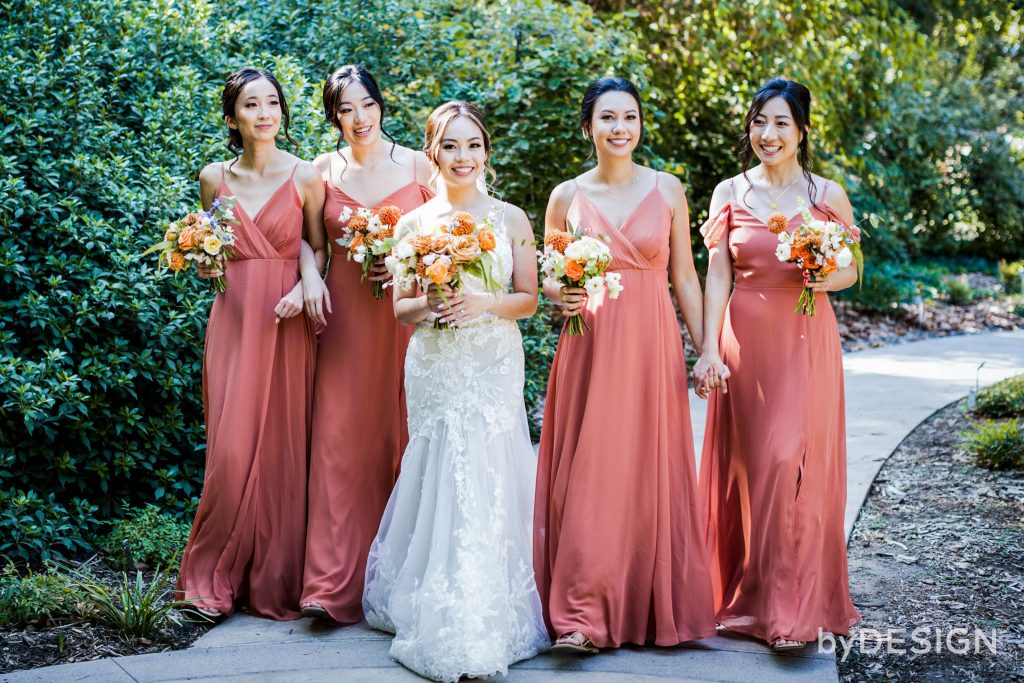 Fall weddings are a favorite among couples for good reason. The crisp air, the rustling leaves, and the cozy ambiance create a romantic atmosphere that's hard to resist. When it comes to planning a fall wedding, one of the most exciting and creative aspects is choosing your wedding color scheme. Nature itself provides an exquisite palette during this season, making the decision both delightful and harmonious. What we love the most about fall weddings is that you can plan a beautiful wedding with versatile themes and ideas. The color scheme plays an important role in your wedding aesthetic and look. Apart from the floral beauty and greenery accents to your wedding, the color scheme you choose will inject color and more details into your wedding day. To choose your wedding day colors, we have a few ideas and options that will help you add beauty to your wedding day. Fall is a season of transition, where the lush greenery of summer gives way to rich hues of warm, earthy hues. It's a time when the landscape transforms into a breathtaking display of reds, oranges, yellows, and deep greens. These colors are not only visually stunning but also deeply symbolic, representing the changing seasons and the promise of new beginnings. Since the season welcomes new beginnings, it is only natural for you to choose a color scheme that allows you to express your love and the beauty of the season. If you're planning a fall wedding and are looking for inspiration for your wedding colors for a fall wedding, then we have you covered!
Fall Wedding Colors: Trendy Hues to Paint Your Wedding With! 
Here's a list of some of the best and trendiest fall wedding colors. You can use these to create a space in your wedding for your wedding guests, use this to inspire your wedding lounge, create a different color theme for your fall wedding ceremony or reception, or you can use it for your entire wedding.
1. Black
Let's start with a color that is usually left out of the color scheme options. When we say fall, we mean spooky, moody, and deep in hues. One of the reasons why black makes it to our list is as easy as it is a good hue to bring out the other fall colors! We love burgundy, orange, dusty orange, and even dusty yellow in fall weddings. However, for a moody fall wedding, black becomes an integral part of your color scheme. This color is beautiful, for sure, and adding it to your wedding makes your day look classy and opulent. You can use this color to make deep-hued fall wedding color schemes beautiful and dress your wedding in those colors! Our favorite color scheme with black is white and gold, together. From gilded wedding stationery to opulent candle-lit wedding reception settings in black, white, and gold, there's much to work with here! Apart from this, another beautiful and moody wedding color scheme is to use black with burgundy, green, and gold. You can also choose dusty orange and dusty yellow for your wedding. Since it is the spooky season, early fall weddings in yellow and dusty orange color themes will be perfect. However, for late fall weddings, other schemes will work well! To add more classy touches to your brilliant fall wedding, we recommend using wedding lighting ideas to inject more of the golden glow into your wedding! You can choose to add chandeliers to your wedding day, chandelier orbs for your day, or lovely string wedding lights!
2. Eucalyptus Green 
When it comes to fall weddings, the color palette traditionally revolves around warm, earthy tones like burgundy, rust, and deep gold. However, modern couples are increasingly drawn to fresh and unexpected color choices to make their autumn weddings stand out. One such refreshing choice is eucalyptus green, a versatile and timeless shade that adds a unique twist to fall celebrations. Eucalyptus Green captures the essence of nature in its purest form. This soothing and understated shade mirrors the muted tones of eucalyptus leaves, lending a sense of tranquility to your wedding decor. Its cool and calming qualities can beautifully complement the rich and warm colors associated with fall.
To use this in your wedding, let's start with a lovely choice, such as your wedding centerpieces, and adding eucalyptus leaves can be a stunning addition to your bridal bouquets, wedding details, or use these to create bridesmaid bouquets. Their silvery-green foliage pairs seamlessly with a wide range of blooms, creating a lush and organic feel. You can also choose this color for your bridal party. Think of elegant eucalyptus green gowns for a fresh and sophisticated look. This shade flatters a variety of skin tones and pairs well with both neutral and bold accents. You can also incorporate eucalyptus green into your wedding dinner table decor through tablecloths, napkins, or even painted charger plates. It creates a serene and inviting atmosphere for your guests. Of course, you can also use the colors for your wedding invitation suite and your wedding cake. We love this color simply because it is fresh and beautiful. It reminds us of pastel colors, which we heavily love for weddings!
3. Teal and Tangerine
For fall weddings shades like deep burgundy, rustic orange, and earthy brown likely come to mind. While these traditional autumn colors exude warmth and coziness, some couples are choosing to embrace a more vibrant and unexpected palette. And for those who love some unconventional, teal and tangerine, a dynamic duo that injects a burst of energy and a contemporary feel into fall celebrations. For your wedding day, you can set the tone with a teal and tangerine-themed wedding invitation. You can choose bold and playful designs that incorporate these lively colors. It sets the tone for a fun and vibrant celebration. You can also add some beautiful gold lettering details to your RSVP cards and your wedding invitation wording. You can dress your bridal party in bright colors! Ditch the conventional fall bridesmaid dresses and dress your bridal party in teal and tangerine gowns. These shades complement each other beautifully and add a pop of color against the autumn backdrop. You can have your bridesmaids dress in teal dresses, and pair it with tangerine footwear!
Your wedding cake can follow the same tonality! Think of a buttercream wedding cake designed to perfection with teal and tangerine colors! You can also incorporate teal and tangerine blooms into your floral arrangements for a striking contrast with fall foliage. Think dahlias, roses, or orchids in these bold colors combined with muted greenery. Create eye-catching tablescapes with teal tablecloths or runners paired with tangerine napkins and centerpieces. Metallic accents like gold or copper can add a touch of glamor to the setting. You can also have the groom and groomsmen dressed in beautiful teal and tangerine wedding outfits! They can wear white dress shirts, and have their blazers and trousers in teal! To finish the dapper groom and groomsman outfits, add a tangerine tie or pocket square!
4. Mint Green, Peach, and Grey (Maybe Gold too) 
To us, there's nothing better than an unconventional wedding color idea! Mint green is usually reserved for summer or spring weddings, but mint green is a beautiful color for your wedding day in the fall! This color scheme works well for an afternoon wedding. Since the day will be bright, with the sun out and about, the mint green, peach, and gray color combination for your wedding day will shine out of the fall foliage all around! This is great for fresh and airy wedding photos. Also, if you're throwing a wedding outdoors, you can use these colors to throw an exceptional wedding ceremony. This is just a beautiful color and soft color scheme. For those who want to have their fall wedding look beautiful, or want to bring in some summer or spring tones, this color scheme looks just right. You can also use some of spring wedding ideas with a twist for the fall season.
5. Plum
While traditional autumn colors like burnt orange and deep reds are beloved choices, there's a shade that's making its mark in the world of fall weddings: rich and regal plum. This luscious hue brings an air of elegance, mystery, and sophistication to your celebration. Let's explore how you can infuse your fall wedding with plum perfection. Setting the tone with plum wedding invitations is a great way to start this off. Opt for deep plum envelopes or intricate plum-colored designs to set the tone for your event. Combine it with metallic accents like gold or silver for a touch of glamor. You can also choose overlay or vellum wedding stationery for your wedding. You can use the color to add details to your bridal look. You can do things differently by choosing a plum-hued wedding dress. Think of a princess-style wedding dress or an elegant bodycon for your wedding. You can also choose to add bridal details to your bridal look by adding plum wedding gloves, lace ones, or gemstones to your wedding jewelry! Dress your bridal party in stunning plum gowns. Plum flatters a variety of skin tones and pairs beautifully with fall foliage and bouquets in shades of orange, ivory, or deep green. You can add beautiful rich plum flowers or plum-hued ribbons that can add depth and contrast to your floral arrangements. Complement them with soft pinks, burgundy, or ivory for a captivating bouquet.
Create a luxurious dining experience with plum table linens, napkins, or charger plates. Incorporate metallic accents like gold flatware or candle holders for an opulent touch. You can add some bronze, copper, or gold details to your wedding tablescape. You can also add some tapered candles. To add a different touch of color, you can use black or any other color that compliments plum.
Your wedding cake can be a beautiful, multi-tiered plum-colored fondant cake. Think of intricate designs, or cascading bouquet of plum flowers, or a simple marble cake. The groom can join in the plum festivities with a plum tie, boutonniere, or even a plum suit for a bold and stylish look. Plum drapery, aisle runners, or arch decorations can add a regal touch to your ceremony space. Combine plum with soft candlelight for a romantic ambiance. Send your guests home with plum-themed favors, such as plum-colored chocolates, candles, or personalized trinkets. Set the mood with plum-hued lighting. Fairy lights, uplighting, or chandeliers in this captivating color can transform your venue. Plum is a versatile color that effortlessly blends with the rich tones of fall, creating an atmosphere of opulence and charm. Whether you're planning an intimate garden wedding or a grand ballroom affair, plum can be woven into every element of your special day. Its richness and sophistication make it a standout choice for couples looking to add a touch of glamor to their fall celebration. So, why not embrace the allure of plum and make your fall wedding a truly regal affair?
Selecting the Perfect Palette: Tips for Your Fall Wedding
When you're diving into the exciting world of planning your fall wedding's color scheme, keep these valuable tips in mind:
Before you start choosing your wedding colors, make sure that you have the right ideas in place. We recommend using different online platforms for your wedding look. You can use your internet sleuth skills to plan your wedding. However, we also recommend speaking to your wedding planner or coordinator to consider your wedding ideas. Remember to have an idea when you do speak to your wedding planner.
Layering for Depth 
Adding depth and balance to your wedding decor is a creative way to infuse character. Consider blending various shades of your chosen colors, such as pairing deep, sultry burgundy with delicate blush pink, or intertwining rich mustard yellow with earthy greens.
Harmonize your ideas for your Wedding Venue 
Your choice of colors should harmonize with your wedding venue. Think about the existing color palette of your location. Indoor venues often provide a blank canvas, allowing your chosen hues to shine. For outdoor settings, let nature's colors guide your selections, creating a seamless blend between your celebration and the environment. Remember, always look for a wedding venue that sits well with your wedding idea.
Pop of Contrast 
Don't shy away from introducing accent colors that bring a striking contrast to your theme. Think about incorporating metallic accents like opulent gold or rustic copper to infuse a touch of glamor into your fall palette. Bright colors are amazing for fall weddings because they add a fresh breath of air to the ideas.
Blooms in Harmony
The floral arrangements you select play a significant role in your overall color scheme. Collaborate closely with your florist to choose seasonal blooms that seamlessly blend with your chosen colors, creating a floral masterpiece that complements your wedding's unique character. Make sure that you choose the right hues and flowers for your wedding.
With these tips in your arsenal, you're well-prepared to embark on the exciting journey of choosing the perfect color scheme for your fall wedding. Nature's palette is rich and diverse, offering endless possibilities to make your special day a true reflection of your style and the beauty of the season.
Incorporating Your Palette
Once you've chosen your fall wedding color scheme, you can weave it into every aspect of your celebration, from your invitations and attire to your decor and floral arrangements. The beauty of a fall wedding is that it offers a harmonious backdrop for any color palette you choose.
By drawing inspiration from the natural beauty of the season and carefully curating your color scheme, you'll create a wedding that not only captures the essence of fall but also reflects your unique love story. Embrace the warmth and romance of autumn, and let your chosen colors paint a picture of love and new beginnings on your special day.