Something Blue: Chinoiserie-Inspired Wedding Details!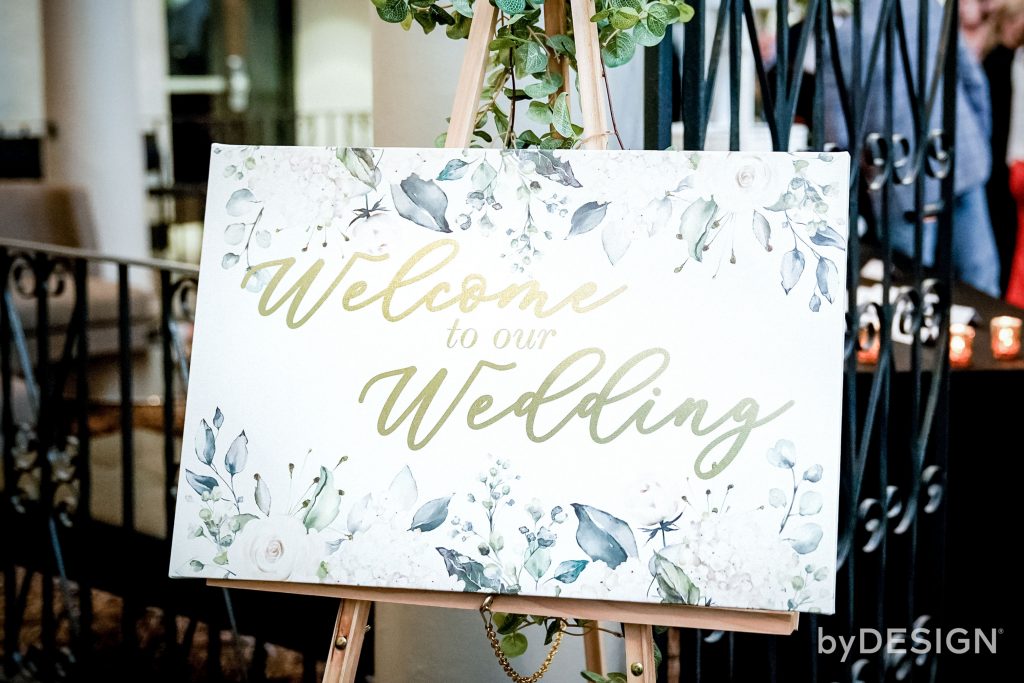 Something blue, something borrowed, and something new is a well-known tradition for weddings. Whether you're keeping these traditions in place for your wedding day or not, you can still include something blue. With summer just around the corner, it is only obvious to use beautiful white and blue combinations for your wedding theme. You can swap out something blue and new for a classic wedding theme that includes blue and white. A Chinoiserie-inspired wedding will do the trick for you if your goal is to have a beautiful celebration of love dressed in classic colors, subtle details, and ornate wedding decor, then we have just the thing that will be the perfect fit for you! Before we go ahead, let's make this clear, Chinoiserie-inspired wedding details work well not only for summer weddings but for just about any seasonal wedding! That aside, this blog will be divided into two sections, the first one is a brief understanding of "Chinoiserie" and the second part will be about the different ideas that you can use for your wedding!
Chinoiserie: What is it and what sets it apart? 
Chinoiserie is a fascinating form of art. The roots of this form of art can be traced back to early 17th and 18th Europe. The art, the ornate details, came to life during a time when traveling the world was not as easy as booking a flight to take off to a beautiful destination. During those times, when traveling the world was not as easy as it is now, people used to rely on artwork, objects, and other trinkets to learn about cultures, lands, and countries far from them. During this time, Europeans had an overwhelming fascination with China, especially Chinese porcelain, in particular. Because of this, the traders and manufacturers would use Chinese styles, designs, and motifs to create porcelain and lacquer. However, the difference here is that instead of respecting the Chinese roots, the inspiration of it all, the Chinoiserie details were actually created to match the tastes of the European market. And hence, Chinoiserie is not of Chinese origin, but a completely European invention. The only thing that makes it look "Chinese" is the inspiring details, dragons, motifs, and delicate designs.
Chinoiserie-Inspired Wedding Details to Use 
The reason why we went over Chinoiserie and its history is so that you can tell what counts as Chinoiserie and can make a decision for yourself if you need to. That aside, this form of art is pretty common and established in home decor. And since we've seen these designs, we know for a fact that these kinds of details will look absolutely beautiful for your wedding! Although you can add Chinoiserie designs to any color background, the most common one is blue and white, which will be perfect for your wedding! In this section, we will discuss some ideas that will be perfect for your blue and white wedding theme!
The Wedding Stationery 
Let's start from the top, shall we? The best way to set the tone for your beautiful wedding day is to ensure that you come up with a beautiful wedding stationery design. Wedding invitations set the tone for your celebration and help your wedding guests know what to expect from the wedding. So, if your intention is to throw a Chinoiserie-inspired wedding, then you can totally start off with a delicately designed wedding invitation set with blue and white details. Your custom wedding stationery can include small floral details, birds, mountains, or waterfalls. Apart from this, you can also choose to embody the style of the art instead of using traditional Chinoiserie art. Since this form of art is characterized by delicate small details, you can choose to have those designs. To make your wedding stationery stand out, you can also choose pretty borders for each card in the set along with a delicate monogram, which can be embossed on the card too. All of these small details will change the look of your wedding invitation set.
Patterned Tablescape 
Another way to make a big difference in your wedding is to use beautiful tablescape ideas. One of the best ways to ensure that the pretty blue and white color combination is visible and heavy. When we say "heavy." we do not mean "in-you-face" kind of decor ideas. What we mean to say is that the white and blue tablescape should be subtle, but not obscure in your wedding theme. That said, we think one of the best ways to bring out the best in your wedding, is to use blue and white tablecloths. From checks to white tablecloths with blue polka dots, from blue Chinese-like designs on white tablecloths to embroidered tablecloths, these kinds of tablecloths will be great. However, remember, if you have a blue and white tablecloth with heavy details, then you should use subtle centerpieces. Pretty white flowers in clear vases will be good to add some details. Other than this, you can also choose to add greenery table runners with beautiful string lights, which will also help you elevate the tablescape. You can also use vessels, napkin holders, or even cutlery with inspiring designs that scream Chinoiserie.
Photo Backdrops 
Another amazing way to improve and add blue-inspired wedding details to your wedding is to choose pretty photo backdrops for your wedding. From artsy beauties to lovely paper streamers, you can add pretty much anything to your wedding setting. The trick is to use pretty white and blue color combinations. Sure enough, Chinoiserie wedding details can be in any color with the delicate designs that you'd need. However, you can add just the color combinations too! One of the ways to add something blue to your wedding details is to use a cute marble white and blue photo backdrop. You can have an acrylic board with swirls of blues, whites, and silvers. If you want, you can also have a custom photo backdrop created for your wedding. You can commission a backdrop, tell the artist or the designer about your ideas, and have it created for the wedding day. After the wedding day, you can use the photo backdrop at your home. For a great photo backdrop for your wedding, instead of choosing just an acrylic board with wonderful designs, you can absolutely decide to be creative with them. An idea that we think will work well for your Chinoiserie-inspired wedding is the shutter-inspired wedding photo backdrop. You can have the prints and designs added to the shutters. To make the photo backdrop look absolutely stunning, all you need are some amazing decor ideas. You can use potted white flowers with ferns and bouquet fillers to decorate the bottom of the backdrop. Another option to decorate your beautiful backdrops is to use large floral arrangements, mostly in blue and white colors. This will add to the wedding color theme.
Tweak the Idea: Something more, Something different
If you're looking to use this opportunity to do something different, then we have an idea that will make your wedding day look stunning! One of the best ways to incorporate artsy-wedding details into your wedding, along with adding something creative for your wedding guests, is to choose a mini easel with artsy designs. You can use the mini easels as place cards for them, and then have a note that says that the mini easel is also a wedding favor or a part of the wedding favor. You can choose the same design, artwork, or abstract painting in white and blue for all of them, or have one made, specifically for each of your wedding guests!
The Wedding Venue 
A great way to make your wedding look amazing is to use the perfect wedding venue. Whether you're throwing a wedding in the same city, or are thinking of choosing an international destination for your nuptials, the wedding venue will make a huge difference. One of the best ways to incorporate Chinoiserie details into your wedding is to make a careful selection of your wedding venue. Since Chinoiserie wedding ideas include pretty colorful details, artsy designs, and motifs, we think that choosing a venue that embodies those qualities will be a great start. To us, an interesting choice of wedding venue, regardless of the destination, will be one with fresco details. Frescos add charming details and will make your wedding look very Bridgeton-inspired. To elevate this wedding idea, you can simply use ghost chairs to make the wedding look absolutely stunning and something out of a movie. Another choice for a wedding venue for your celebration is a pretty Victorian wedding venue. These kinds of venues will have paintings, similar fresco-like paintings, and artwork displays, which will work in your favor. Also, for this kind of wedding venue, you can choose a completely white and blue sitting space. You can choose Chinoiserie patterned cushions and blue and white cushions. You can also use different shades of blue to attain the desired effect. You can also choose different patterns on different shades of blue, for cushion covers, to have the desired effect. Another idea to elevate your wedding's seating arrangement is to choose white chairs and add blue sitting cushions to the chairs. To make your wedding's decor details just right, and just perfect, is to have a lounge for your wedding guests to sit down and enjoy a short chat. This can be created of simple chairs, couches, or even majestic, tufted Victorian chairs. For this, however, remember that color combinations will be important. You can choose blue shades or other kinds of different blue shades. Also, to make your wedding lounge area and the seating area for the wedding reception dinner can be elevated a little more with some decorative vases. These vases can be Chinoiserie vases because it is pretty easy to find them. Also, instead of just having them as decor, you can take these vases back home to make them a part of your house and your home's decor.
Wedding Cake, Desserts, and Sweet Treats! 
One of the best ways to incorporate delicate, detail-oriented decor into your wedding is to choose artsy wedding cakes and wedding desserts. Yes, we understand that you may need to look for the right wedding cake vendor and the right dessert vendor with more care, but it is not impossible to find the right one. All you need to do is research, and you'll find the right person for the job. A lot of cake decor artists and bakers make novelty items, so you can have them design something specifically for your wedding. Also, to make your wedding cakes stand out, you can have a custom design on a white fondue cake. Use tiers in your wedding cake to make an impact on the design. Or you can also have a white cake with glitter blue details to marry these details to the wedding color theme. Apart from this, you can also choose to add some interesting details to the wedding cake and desserts by using some amazing designs. For example, if you're an art fan, you can have cookies with a recreation of Monet's paintings or even Van Gogh's paintings. This will add some amazing touches to your wedding day. Apart from this, you can also choose to have other dessert options, such as donuts dressed in pretty blue and white sprinkles, cupcakes with artsy swirls of blue and white, or ice cream for your wedding, in the same color! Once you have a wedding cake or dessert vendor, ask them to show you some samples of the ideas you have, this will help you gauge the quality of the work you'll have. Also, place your order in advance, so that the vendor can have some of the things that can be prepared in advance, prepared for the wedding day.
Other Ideas to Use 
Apart from this, we have a few more ideas that you can use in your wedding to make the day's decor look beautiful. You can use vases and vessels with small blueprints on a white base as your wedding bar decor, and table decor. Instead of choosing wedding centerpieces, you can have a dessert stand with your pretty cookies, delicious macarons, or other blue and white wedding desserts that you have on the wedding menu. You can also add some interesting touches to your wedding by choosing cute wedding signage. For your wedding, when you have the perfect wedding venue, and the lovely decor, to add a vintage decor theme to the setting, you can use ornate mirrors for wedding signage, and the lettering on the signage can be flowy and modernistic, this will add a great touch to your wedding. You can also create a beautiful shelf with some interesting plants, and pretty vases. The vases on the shelf will be white and blue, like the other decor items, and have plants in them. This will create a beautiful live plant wall, which will double down as a photo backdrop too! The last idea that you can use, and on our list is, pretty blue, white, and some pastels peppered in the floral details! Floral details are important, so use that to elevate your wedding decor! You can also use white and blue floral arrangements as overhanging or floating floral details at your wedding.
With that, we come to the end of our inspiration blog. We hope that the ideas we've mentioned above help you to come up with some inspiring ideas to elevate your wedding. Although our blog was focused on the blue and white theme, we'd like to remind you that it is not a necessity to choose blue and white with Chinoiserie wedding details. The thing is blue and white is one of the most common colors associated with this art form. However, there are different colors and ideas that can be used for your wedding, and they will add the same amount of brilliance to your wedding! We hope that these ideas help you throw an extravagant Chinoiserie-inspired wedding that brings you immense joy to plan, and some exciting times as you look for wedding vendors and amazing wedding photos.