Offbeat Bachelorette Party Destinations To Keep The Beat Going Till Sunrise!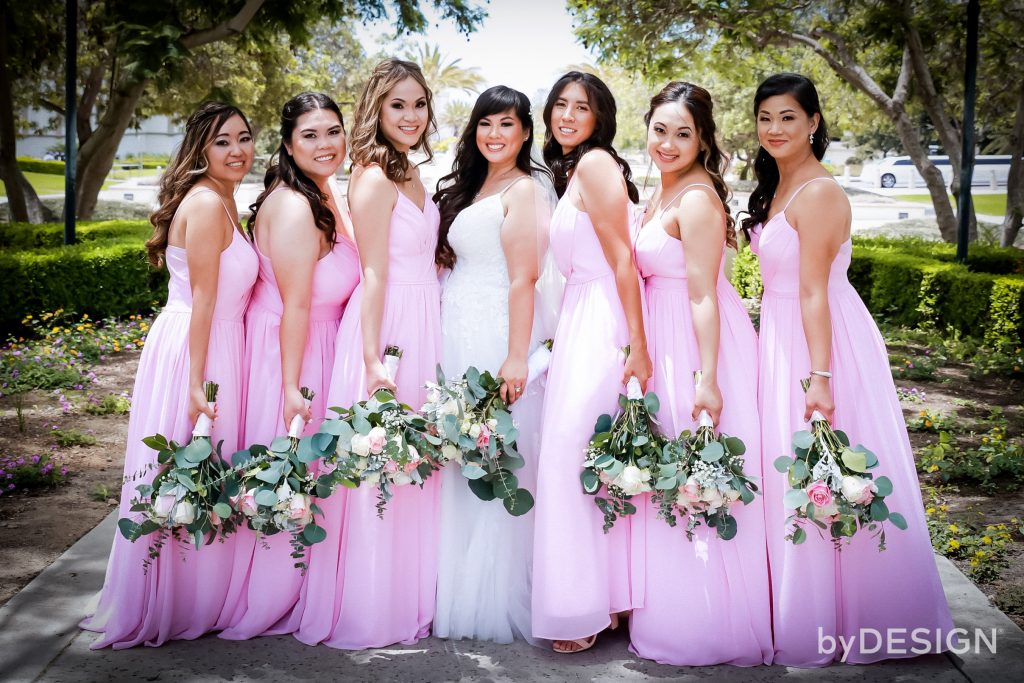 Gather your closest girlfriends, slip into your favorite party attire, and get ready to celebrate in style because it's time for the ultimate bachelorette party! This momentous occasion marks the last hurrah before the bride-to-be embarks on her journey down the aisle. It's a time to let loose, create unforgettable memories, and shower the bride with love and laughter. The bachelorette party has evolved into a cherished tradition, an opportunity for the bride and her squad to bond, relax, and indulge in some well-deserved fun. Whether you're the maid of honor, a bridesmaid, or a close friend, planning the perfect bachelorette party is a labor of love that requires careful consideration and attention to detail. When it comes to choosing the right theme and activities for the bachelorette party, the options are endless. From glamorous city getaways to adventurous outdoor excursions, there's something to suit every bride's personality and preferences. It's all about creating an experience that reflects her unique style and allows her to truly let her hair down.
Picture this: a weekend escape to a luxurious beach resort, where sun-kissed days are spent lounging by the pool, sipping colorful cocktails, and enjoying spa treatments fit for royalty. Or perhaps a lively city adventure, exploring vibrant neighborhoods, indulging in gourmet dining experiences, and dancing the night away at trendy clubs. The key is to tailor the bachelorette party to the bride's passions and interests, ensuring she feels like the star of the show. Alongside the chosen theme, incorporating fun and unforgettable activities is a must. From hilarious games and scavenger hunts to personalized workshops and surprise performances, the aim is to create moments that will have the bride and her squad in stitches and leave lasting memories. But beyond the glitz and glamor, the true essence of a bachelorette party lies in the bonds of friendship, the laughter, and the heartfelt conversations shared late into the night. It's a time to celebrate the bride, reminisce about cherished memories, and create new ones that will be treasured for a lifetime.
So gather your squad and your party hats, and get ready for an epic bachelorette party adventure. It's a time to celebrate love, friendship and the exciting journey that lies ahead. Let the festivities begin! And that brings us to the perfect list of destinations you can pick for your bachelorette party!
Off-Beat Locations Around the World to Travel with Your Girls 
Let's talk about some amazing and exotic places to take a trip with your girl squad:
1. London, the Perfect Getaway
Although London is one of the most famous cities in the world, there's something about this city that is exceptionally wonderful. With the city's history going back centuries, there are a bunch of things that you can do here. Ditch the famous spots, and explore the city. The reason why this place is on top of the list is that the weather is great, it looks romantic, and the architecture here gives you an amazing dreamy space to enjoy your day. London's charm lies in its combination of old-world grandeur and modern vibrancy, making it an ideal destination for a bachelorette party filled with adventure, culture, and unforgettable memories. Let the city's iconic landmarks, diverse cuisine, and vibrant nightlife create the perfect backdrop for celebrating the bride-to-be in true London style. Get ready for a bachelorette party like no other as you and your girl gang embark on a journey of discovery, laughter, and endless fun in the heart of this captivating city.
You can try visiting the Leadenhall Market. Explore the stunning Victorian market that dates back to the 14th century. With its ornate architecture and charming shops, it's a hidden gem tucked away in the heart of the financial district. You can also wander through the streets of Shoreditch, where vibrant street art adorns the walls. Discover works by famous artists like Banksy and local talent, and learn about the stories behind the murals on a guided tour. You can also step into a neon wonderland at God's Own Junkyard, a gallery filled with a vast collection of neon signs and vintage props. These places will be great to start exploring the big city, enjoying some of the best places in the city to get lost in the mesmerizing glow of colorful lights and snap some Instagram-worthy photos. The reason why we love this city is that you can spend a weekend here or you can spend an entire week, you will not run out of things to do here. If the bride is thinking of throwing an urban or city wedding, then this place is perfect for your trip.
2. Reykjavik, an Icelandic Adventure 
Reykjavik, the capital city of Iceland, is a vibrant and captivating destination that offers a unique blend of natural wonders, cultural treasures, and cosmopolitan charm. Situated on the edge of the North Atlantic Ocean, this compact and colorful city is a gateway to Iceland's stunning landscapes and a hub of creativity and innovation. Let's dive into the enchanting world of Reykjavik. With its dramatic landscapes and geological wonders, Reykjavik is a paradise for nature lovers. Just a short drive from the city, you'll find the iconic Golden Circle route, which takes you to the magnificent Gullfoss waterfall, the spouting geysers of Geysir, and the historical site of Thingvellir National Park, where the Eurasian and North American tectonic plates meet. Embark on a whale-watching tour from the Reykjavik harbor and witness these majestic creatures in their natural habitat. For a unique experience, take a dip in the geothermal waters of the Blue Lagoon, a tranquil spa surrounded by lava fields.
Reykjavik's cultural scene is equally captivating. Start your exploration at Harpa, the city's striking concert hall and conference center, known for its distinctive glass facade and hosting world-class performances. Discover the city's rich history and heritage at the National Museum of Iceland, which showcases artifacts and exhibits that tell the story of Iceland's past. For contemporary art enthusiasts, the Reykjavik Art Museum offers a diverse collection of Icelandic and international artworks. Explore the vibrant streets of the city center, filled with trendy boutiques, cafes, and art galleries.
Reykjavik is also a gateway to thrilling outdoor adventures. Take a thrilling snowmobile ride on a glacier, hike through breathtaking landscapes, or embark on a thrilling ice cave tour. If you're lucky, you might even catch a glimpse of the mesmerizing Northern Lights dancing across the Arctic sky. With its captivating natural beauty, vibrant cultural scene, and warm and welcoming atmosphere, Reykjavik is a destination that will capture your heart. What's more, this location will work for the bride-to-be especially if she has made plans to have their wedding in the mountains.
3. Mykonos, a Greek Adventure 
The first choice on our list is the exotic Greek adventure. Transport your bride-to-be and treat her to a beautiful relaxing time. Surrounded by the serenity of blue and whites all over, this place is a great spot to enjoy sunny days. Known for its stunning beaches, vibrant nightlife, and distinctive Cycladic architecture, Mykonos is the perfect destination for an unforgettable getaway with your girl gang. Get ready to immerse yourself in the magical atmosphere of this Greek paradise as you create lifelong memories and bask in the company of your closest friends. As you step foot on the island, you'll immediately be enchanted by its white-washed buildings, narrow winding streets, and vibrant bougainvillea-lined alleyways. Mykonos effortlessly combines traditional charm with modern luxury, offering a unique blend of relaxation and excitement. During the day, you and your girl gang can indulge in sun-soaked adventures on the island's renowned beaches. From the trendy Psarou and Paradise Beach to the tranquil Agios Sostis and Elia Beach, there's a stretch of sand to suit every mood. Lounge on a sunbed, sip refreshing cocktails and soak up the Mediterranean sunshine as you bond with your girlfriends and create unforgettable beachside memories.
You and your girls can take amazing photos as you go through the itinerary. The best way to enjoy your time here is to look up fun things to do and some amazing things to take back. If you and your girls are planning to celebrate your upcoming wedding, you can try exploring the culinary delights of the space, this can also inspire the bride–to–be to create an interesting wedding menu.
Some Amazing Popular Places to Keep in Mind
Now, let's talk about some of the common and most-visited places in the world, which can be your destination too! To make it different, simply decide to do some not-so-common tourist things in the destinations!
1. Paris, a French Vacay 
Next on our list is a great place to start the celebration of love and it is the City of Love, Paris. The perfect destination for an unforgettable bachelorette party with your girls, and the perfect place to make memories. From its iconic landmarks and romantic ambiance to its vibrant nightlife and exquisite cuisine, Paris offers a dreamy backdrop for celebrating the bride-to-be and creating lasting memories with your best friends. There's so much to do here, and there aren't enough words to describe the beauty of the city. Firstly, can we go gaga over the picturesque beauty of the city? The Eiffel Tower, the tree-lined boulevards, the cobblestone streets, the aromatic cafes, and the amazing weather, what's there not to love?
Start your Parisian adventure by exploring the world-famous attractions that define the city's allure. Climb the Eiffel Tower for breathtaking views of the cityscape and capture that Instagram-worthy shot. Stroll along the charming streets of Montmartre, where artists and bohemian vibes blend effortlessly. Visit the Louvre Museum to admire masterpieces like the Mona Lisa, and take a romantic boat ride along the Seine River, soaking in the beauty of the city's architectural gems. Indulge in the culinary delights that Paris is renowned for. Savor freshly baked croissants and pastries at local patisseries, indulge in decadent macarons from Ladurée, and treat yourselves to a traditional French meal at a charming bistro. The city offers a plethora of dining options to suit every palate, ensuring that your taste buds are thoroughly satisfied throughout your stay.
No bachelorette party in Paris is complete without a bit of shopping. Explore the trendy boutiques along the Champs-Élysées, browse through high-end fashion stores in Le Marais, and discover unique vintage finds in the bohemian neighborhood of Saint-Germain-des-Prés. Paris is a fashion capital, and the city's style will inspire you and your girls to embrace your inner fashionistas. When the sun sets, Paris comes alive with its vibrant nightlife scene. Experience the city's famous cabaret shows at the iconic Moulin Rouge, dance the night away at chic clubs in the trendy districts of Pigalle and Bastille, or enjoy live music performances at cozy jazz bars in Saint-Germain-des-Prés. Paris offers a range of entertainment options to suit all tastes, ensuring that your nights are as memorable as your days.
The beauty of this vacation does not need to stay there and in your memories. Apart from the impressive photos you take, explore and bring back some souvenirs. You never know, the bride-to-be can be inspired to find amazing French wedding favors or be inspired to add some new names to their wedding dessert menu!
2. Bali, a Great Tropical Trip 
The tropical paradise of Bali, where lush landscapes, stunning beaches, and vibrant culture come together to create the perfect backdrop for an unforgettable bachelorette party with your favorite ladies is a great spot to enjoy a short trip or a fortnight. This Indonesian gem offers a diverse range of experiences, from relaxing spa retreats to thrilling adventures, ensuring that your time in Bali will be filled with joy, relaxation, and celebration. Start your Bali adventure by exploring the breathtaking beaches that line the island's coastline. Spend lazy days lounging on the golden sands of Seminyak or Uluwatu, sipping cocktails, and soaking up the sun. For the more adventurous souls, head to Nusa Dua or Canggu for thrilling water sports like surfing, jet skiing, or even scuba diving to explore the vibrant marine life beneath the surface.
Indulge your senses with Bali's renowned wellness and spa offerings. Treat yourselves to rejuvenating massages, soothing facials, and luxurious pampering sessions at one of the island's many world-class spas. Immerse yourselves in the healing powers of Balinese traditions, such as a traditional Balinese massage or a relaxing yoga session amidst serene rice terraces. Discover the rich cultural heritage of Bali by visiting ancient temples and experiencing traditional rituals. Explore the iconic Uluwatu Temple perched atop cliffs, catch a traditional Kecak dance performance, or visit the majestic Tanah Lot Temple, which stands on a rocky outcrop in the sea. Immerse yourselves in the vibrant local markets, where you can find unique handicrafts, intricate textiles, and beautiful souvenirs to remember your time in Bali.
Now, to make your trip to this popular destination off-beat, try going on hikes and visiting some of the obscure and not-so-common things. You can also visit the temples and enjoy the brilliance of these ancient temples. However, remember to respect the culture here. You can take photos on the beach and enjoy the colorful sunsets on the beaches here. What's more, the resorts in this city can also work as the perfect wedding venue for you, especially if you have your heart set on destination weddings.
Things to Keep in Mind When Planning Your Bachelorette Party 
When you're planning a bachelorette party with your girls, consider the time and the space. Before you begin booking the tickets and the destination for your stay, get a clear idea of the timeline by checking in with your girls. Additionally, if you have time to celebrate your friend's upcoming wedding, instead of simply visiting one destination on the list, travel to two or more! Not only will that make you spend more time, quality time, with your girl squad but will give you thrilling new things to do. For the activities, you can create an itinerary and follow it.
With that, we come to the end of our inspirational blog. We hope that the ideas help you find the dream location for your bachelorette party. The bookings for your stay should be made prior, this will help you ease your travel plans. When you're planning on taking a trip away from home, remember to come up with a checklist and share it with everyone to avoid last-minute mishaps. As it is with every one of our blogs, the ideas here are to help you decide and come up with a plan that works the best for you and your girl squad. If you feel that you can change a few bits and bobs, do that. For this list, we found some amazing exotic locations, some new and different while others are quite popular, solely to help you plan your trip better. You can choose any of these locations to celebrate your friendship and the happiness to come.