Planning A Vintagecore Wedding For A Timeless Bride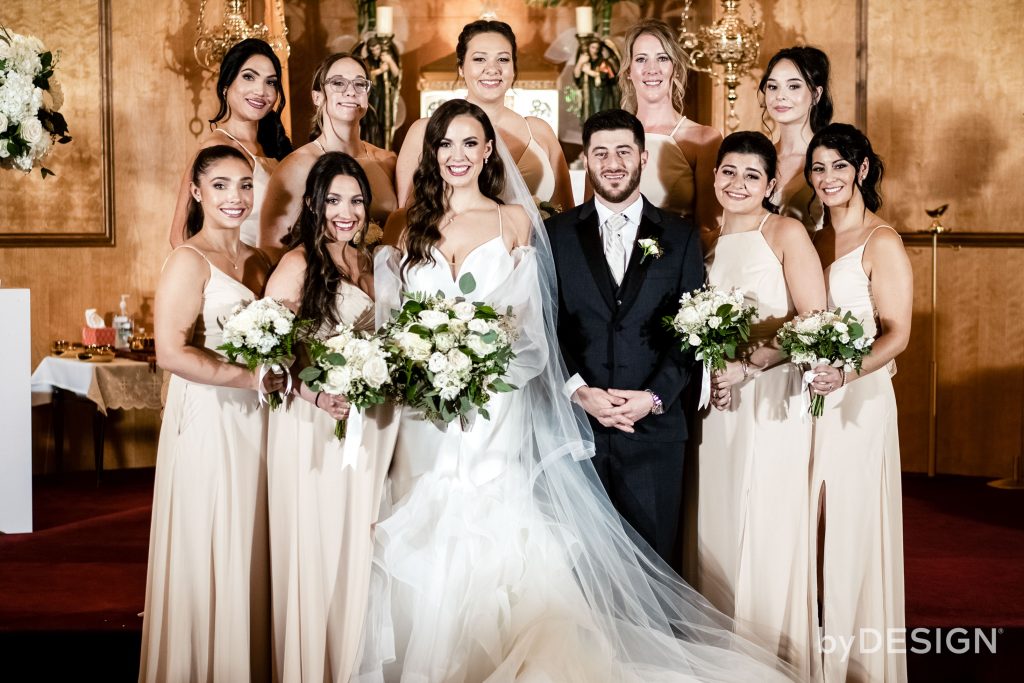 Vintagecore weddings exude an air of refined elegance, transporting you and your wedding guests to an era of timeless allure and unparalleled sophistication. These enchanting celebrations are the epitome of refined taste, captivating couples who long for a wedding dripping in the grandeur of bygone eras, where every detail exudes opulence and grace. The splendid beauty of a vintagecore wedding lies in its ability to weave a tale of exquisite craftsmanship and impeccable style. Each carefully curated element, from the meticulously chosen venue to the intricate details of the decor and attire, pays homage to a specific era, creating an ambiance that is nothing short of extraordinary. Whether you envision the lavish glamor of the roaring 1920s or the timeless romance of the Victorian era, a vintagecore wedding offers an unrivaled opportunity to bask in the splendor of the past while creating an indelible mark on the present. To us, a vintagecore wedding sounds like a beautiful mix of classic beauty with old Hollywood glamor.
If you're looking for a wedding theme that makes your wedding photos look like a timeless movie, then this is the theme for you! Embrace the classic beauties, timeless decor ideas and add some amazing wedding floral details to elevate the beauty of your wedding day! We have a few ideas that will help you pull off this wedding idea and give you an amazing and unforgettable wedding!
1. Beautiful Outfits 
Wedding day outfits are as good a means to set the tone for your wedding as your invitations. For your wedding day to look like a picture-perfect wedding, set the stage with amazing ideas for outfits. Start with choosing a dress code for your wedding guests.
For Brides
For vintage wedding outfits for brides look for dresses or options that evoke timeless romance and grace. Delicate lace, flowing silhouettes, and intricate beadwork adorn these enchanting gowns, transporting brides to eras of old-world glamor. From elegant wedding ball gowns to sleek sheath dresses, vintage-inspired designs capture the essence of bygone eras, allowing brides to exude an air of sophistication and allure on their special day. To add more elegance to the outfits, think of adding some vintage wedding accessories such as hats, birdcage veils, and gloves.
For Grooms
Vintage wedding outfits for grooms embody dapper charm and sartorial elegance. Classic tailoring, refined fabrics, and attention to detail define these timeless ensembles. Whether it's a handsome three-piece suit, a stylish tuxedo, or a charming tweed ensemble, vintage-inspired groom's attire exudes a sense of debonair style. From vintage lapel pins to stylish bow ties, these outfits allow grooms to make a distinctive fashion statement on their wedding day. For groom's accessories, think of adding regal watches, old-fashioned monocles, or even an elegant pocket watch.
For Bridesmaids 
For vintage wedding outfits for bridesmaids think of outfits that exude feminine charm and whimsical elegance. Soft pastel hues, delicate floral prints, and vintage-inspired silhouettes create a romantic and ethereal look. From tea-length dresses with lace detailing to flowy chiffon gowns, these ensembles perfectly complement the bride's vintage aesthetic. Bridesmaids adorned in vintage-inspired attire add a touch of nostalgic beauty to the wedding party, creating a cohesive and enchanting ensemble. You can think of adding a few, minimal, wedding accessories to the mix too!
For Groomsmen
If you're looking for vintage wedding outfits for groomsmen look for outfits that will imbibe the qualities of sophistication and classic style. Timeless suits in charcoal gray, navy blue, or tweed fabrics create a polished and refined look. Incorporating vintage-inspired accessories such as suspenders, pocket watches, and patterned ties adds a touch of old-world charm. Groomsmen outfitted in vintage-inspired attire complement the groom's ensemble while exuding a sense of timeless elegance.
For Wedding Guest Dress Code 
For a vintage-inspired wedding, you can decide on a dress code that allows your guests to embrace the spirit of the occasion while paying homage to the past. In your wedding invitation leave a note for your guests that the dress code is vintage-themed. You can even leave some inspiration for your guests to choose from. This will help them choose a great outfit.
2. Vintage Table Settings 
Set the tone for your wedding guests by transporting them to a different world. Beautify your wedding with amazing vintage-inspired dinner settings. Vintage table settings transport guests to a bygone era of elegance and charm. These carefully curated arrangements capture the essence of vintage aesthetics and create a nostalgic atmosphere that adds a touch of whimsy to any wedding or event. To bring the charm of these types of settings to your wedding, think of using delicate lace or embroidered tablecloths, vintage china with intricate patterns, and heirloom silverware. Floral centerpieces in antique vases or teacups add a romantic and timeless touch. Candles in vintage-inspired holders cast a warm and inviting glow, while vintage-inspired glassware adds a touch of sophistication. You can even use chinoiserie wedding ideas to elevate the wedding tablescape.
Table settings can be personalized with vintage-inspired place cards or handwritten calligraphy. Details like vintage-inspired napkin rings, lace doilies, and embroidered monograms add an extra layer of elegance. Incorporating vintage elements such as antique books, vintage cameras, or vintage tea sets as decorative accents can further enhance the vintage ambiance. To add more details, add a gramophone as well.
Vintage Color Palette 
To elevate your wedding ideas, choose vintage color palettes. Think of soft pastels, muted tones, or a combination of rich jewel tones, adding depth and visual interest to the wedding dinner tables. Mixing and matching vintage-inspired patterns, textures, and colors creates a unique and eclectic look that evokes a sense of nostalgia.
Vintage table settings not only create a visually appealing ambiance but also provide an opportunity to infuse the celebration with sentimental value. Incorporating family heirlooms, such as vintage tableware or linens, add a personal touch and honors cherished traditions. Whether it's a rustic garden wedding, an elegant vintage-inspired affair, or a classic wedding reception party, vintage table settings bring a sense of timeless beauty and nostalgia. They create an inviting and intimate atmosphere where guests can dine, celebrate, and make lasting memories in a setting that feels like a step back in time.
3. Vintage-inspired Wedding Venues 
Make your wedding look as good as a fairytale by choosing a vintage-inspired wedding venue that sets the stage for a romantic and nostalgic celebration that will transport you and your guests to an era of bygone times. When searching for the perfect vintage-inspired wedding venue, consider choosing venues that exude the exuberance you want. One of the best ways to choose wedding venues such as historic buildings. Look for venues housed in historic buildings that exude old-world charm. Grand ballrooms, vintage mansions, or restored barns with original architectural details provide a captivating backdrop for a vintage-inspired wedding. The rich history and architectural elements of these venues add depth and character to your celebration.
Another idea is to choose lovely garden estates. These give your wedding an ethereal look for your grand celebrations. Select beautiful garden estates with lush greenery, manicured lawns, and blooming flowers. These venues evoke a sense of romance and elegance reminiscent of vintage garden parties. Seek out venues with ornate gazebos, fountains, and winding pathways for a truly enchanting experience. To add the vintage charms, use soft lighting for your wedding day, think of adding some interesting vintage wedding accents. Think of wrought iron details, chandeliers, or even pretty lamps. You can also choose vintage theaters. Consider hosting your wedding in a vintage theater or cinema. These venues often feature opulent interiors, velvet curtains, and ornate chandeliers that evoke a sense of old Hollywood glamor. The theater's stage can serve as a stunning backdrop for your ceremony or reception, adding a touch of drama to your special day. You can also decide to book rustic barns for your wedding day. Embrace a rustic vintage aesthetic by choosing a barn venue. With exposed wooden beams, weathered walls, and wide-open spaces, barns provide a rustic and charming backdrop for a vintage-inspired celebration. Decorate with vintage-inspired signage, burlap accents, and romantic lighting to enhance the nostalgic atmosphere.
Another great place to throw a classy wedding with vintage details is to choose Art Deco Buildings as your wedding venue. Seek out venues with Art Deco architecture for a glamorous and vintage-inspired affair. These venues feature geometric patterns, luxurious finishes, and bold accents. The elegance and sophistication of Art Deco venues create a striking backdrop for a vintage-themed wedding, especially when paired with glamorous decor and vintage-inspired details. When choosing a vintage-inspired wedding venue, consider the venue's ambiance, architecture, and unique features. Look for places that align with your vision and offer the flexibility to incorporate vintage-inspired decor. By selecting a venue that captures the essence of the past, you'll create a memorable and timeless experience that celebrates the beauty and charm of a bygone era.
4. Vintage-inspired Wedding Exit 
When it comes to planning a vintage-inspired wedding exit, there are several delightful ideas to choose from. These ideas add a touch of nostalgia and romance to the end of your special day, creating a memorable farewell for you and your partner. One charming option is a sparkler send-off. Picture your guests lined up, holding sparklers that illuminate the night sky as you and your partner walk through the sparkling pathway. The soft glow and enchanting ambiance create a whimsical and vintage atmosphere, perfect for capturing stunning photographs. For those seeking a stylish exit, consider a vintage car departure. Arriving in a classic convertible, a retro Volkswagen Beetle, or a charming horse-drawn carriage adds an elegant vintage touch. Coordinate the car's decor with your wedding colors or embellish it with beautiful floral arrangements to create a picture-perfect exit.
If you prefer a more playful and colorful exit, ribbon wands are a fantastic choice. Hand out ribbons in various shades and attach them to sticks or wands. As you and your partner walk through the waving ribbons, a whimsical and vintage-inspired atmosphere is created, adding a touch of joy and celebration to your farewell. For a dreamy and ethereal exit, consider a bubble-filled send-off. Guests can blow bubbles as you walk by, creating a magical and romantic atmosphere reminiscent of childhood memories. The floating bubbles add a touch of enchantment and make for stunning photographs.
Lastly, vintage paper confetti provides a vibrant and festive exit option. Guests can shower you with delicate pastel-colored paper or biodegradable confetti, adding a colorful and vintage-inspired element to your farewell. Remember to consult with your venue or wedding planner regarding any restrictions or clean-up requirements for your chosen exit idea. Whether it's the sparkle of sparklers, the whimsy of bubbles, or the colorful confetti, a vintage wedding exit adds a magical and memorable final touch to your celebration, leaving you and your guests with cherished memories of your special day.
5. Vintage-inspired Wedding Favors 
Vintage-inspired wedding favors add a touch of nostalgia and charm to your special day, leaving your guests with a lasting impression. These unique tokens of appreciation reflect the timeless elegance and beauty of bygone eras. From delicate keepsake trinkets to personalized vintage-inspired mementos, there are countless options to choose from. Consider vintage-inspired key bottle openers, miniature vintage perfume bottles, or vintage-inspired tea sets. Hand out beautifully packaged vintage-inspired seed packets or custom-made vintage-inspired candles that transport your guests to a bygone era. Vintage-inspired luggage tags or vintage-inspired photo frames make thoughtful and functional favors. You can also opt for vintage-inspired sweets, such as personalized candy jars filled with nostalgic treats or vintage-inspired tea bags for a touch of relaxation. Whatever you choose, these vintage-inspired wedding favors will evoke a sense of charm and nostalgia, making your guests feel truly appreciated and immersed in the romantic ambiance of your special day.
Vintage-inspired wedding ideas offer a timeless and romantic wedding aesthetic that captures the essence of the past while creating a truly memorable experience for you and your guests. From the elegant attire and stunning decor to the nostalgic details and thoughtful touches, a vintage-inspired wedding allows you to infuse your special day with a sense of charm, elegance, and sophistication. Whether you opt for a specific era or create a unique blend of vintage elements, the possibilities are endless. Embrace the beauty of bygone eras with vintage-inspired wedding invitations, attire, table settings, and decorations. From delicate lace and intricate beading to soft pastel color palettes and antique-inspired details, every aspect of your wedding can be transformed into a beautiful homage to the past. Let your imagination run wild and create a truly unforgettable vintage-inspired wedding that reflects your personal style and love story. With the right mix of vintage elements and modern sensibilities, your wedding day will be a celebration of timeless romance that leaves a lasting impression on all who attend.