Most Romantic Lighting Ideas For Fall Weddings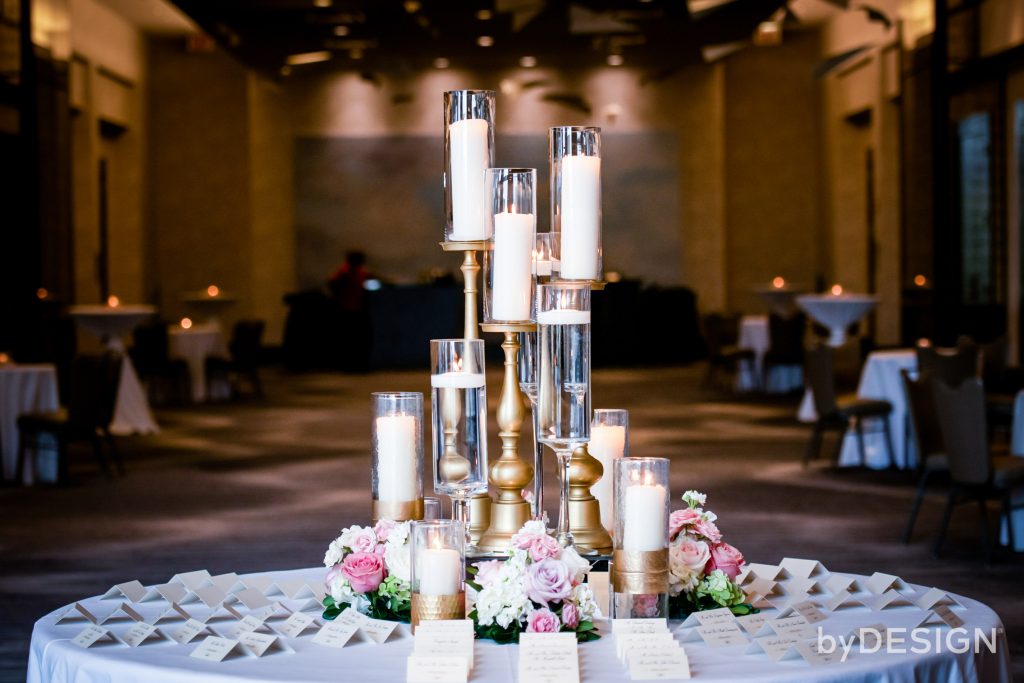 The allure of a fall wedding lies in its enchanting tapestry of colors, the crispness in the air, and the promise of new beginnings. While nature sets the stage with its breathtaking foliage, one often overlooked yet crucial aspect is elegant wedding lighting. Fall wedding lighting ideas have the power to elevate your celebration to a level of elegance and sophistication that is truly unparalleled. Let us explore the profound beauty and importance of these gorgeous wedding lighting ideas for the fall season, shedding light on why you should opt for them to create an unforgettable autumnal soirée.
When planning your fall wedding, pause to consider your priorities and craft a wedding lighting scheme tailored to them. For instance, if you are a bride with a passion for food and envision a night of culinary delights beneath the starry sky, you can opt for hanging string lights above the round table reception setting or adorning each table with an elegant row of taper candles. Both options will accentuate the evening's main attraction – the food, and encourage your guests to savor every moment well beyond the final course.
Fall wedding ideas are inherently picturesque, with their rich palette of burnt oranges, deep reds, and earthy browns. As the sun dips below the horizon, strategically placed lights can accentuate these natural hues, transforming your wedding venue into a breathtaking masterpiece. The interplay of warm, ambient wedding lighting against the backdrop of autumn foliage creates an atmosphere that feels nothing short of magical. It's a moment where the natural world and your creativity can converge, producing an enchanting blend of sophistication and charm.
One of the unique aspects of fall-themed wedding lighting ideas is their ability to craft intricate ambiance through the play of shadows. For instance, string wedding lights gently draped over branches, or lanterns hung at varying heights, cast captivating patterns on the ground and surrounding surfaces. It can be the perfect way to make your wedding décor sparkle! These intricate dances of light and shadow can evoke an air of mystique, inviting guests to explore the hidden corners of your venue filled with cozy wedding details. It's as if the very atmosphere is a whispered secret, revealing its elegance only to those who care to look closely.
Similarly, there's a certain romance that comes with the soft, flickering glow of candles. Candles and lanterns can be the perfect way to incorporate celestial wedding ideas into your celebration. In a fall wedding, candlelight becomes an essential element of your wedding lighting scheme, infusing every moment with an intimate and sophisticated allure. Whether in the form of candelabras, votive candles, or even lanterns, their gentle radiance warms hearts and creates an ambiance that is both timeless and refined. Candles and lanterns can instantly elevate your romantic wedding ideas and be a subtle invitation to celebrate love and togetherness!
For those who seek more opulent and glamorous wedding ideas, chandeliers and crystal accents are the epitome of sophistication. Suspended from high ceilings or nestled among the branches of outdoor trees, these elegant fall wedding light fixtures exude an air of luxury. As the light refracts through crystal prisms, it bathes the surroundings in a shower of sparkles, creating a timeless and vintage wedding ambiance that feels nothing short of majestic. It's an understated opulence that leaves an indelible impression of refinement.
Fall weddings often find themselves under the open sky, but the beauty of this season lies in its adaptability. With the right fall reception lighting, you can transform any outdoor space into an elegant and cozy haven. Outdoor venues adorned with fairy lights or draped with billowing fabrics create an enchanting atmosphere reminiscent of a starry night. The soft glow of these lights overhead adds a touch of magic, allowing you to enjoy the outdoors in the lap of luxury. It's the perfect blend of nature's beauty and ingenuity.
Fall weddings often stretch from the late afternoon into the evening, making the transition from daylight to night a crucial moment. This is why gorgeous fall lighting plays a pivotal role in this transition, guiding guests from the bright and cheerful ambiance of the day to the more intimate and glamorous wedding setting of the night. As the sun sets, strategically placed lanterns and pathway lights lead the way or elevate your wedding dining experience with majestic chandeliers, ensuring a smooth and elegant progression. It's a gentle reminder that, like the changing seasons, your love story is embarking on a new and beautiful chapter.
Gorgeous outdoor wedding venues for fall weddings can offer breathtaking settings, particularly when gifted with favorable weather and natural landscapes. However, designing the outdoor space for your fall wedding can present unique challenges. Beyond addressing essentials like contingency plans for inclement weather, you must also carefully consider how to illuminate your celebration. With the open-air setting and the potential for limited access to electrical outlets, your creative wedding ideas can instantly become indispensable. Whether you are exchanging vows in one of the most historic royal wedding residences or dancing beneath the stars during your reception in one of the best fall vacation destinations, setting the right ambiance is essential.
So planning your wedding lighting is essential, not just for practicality but also for creating an enchanting atmosphere that everyone can appreciate. Keep in mind that your lighting needs will vary between nighttime, evening, and daytime events, so it's important to have a comprehensive understanding of your requirements before making any decisions. In this article, we present you with enchanting outdoor lighting ideas for autumn weddings suitable for various indoor and outdoor settings. These ideas range from the elegance of chandeliers and candles to the charm of string lights and lanterns, all tailored to the unique demands of both indoor and outdoor wedding venues. Take a look at these lighting options to find inspiration and consult with your wedding planner or venue coordinator to bring your vision to life.
Our Favorite Fall Wedding Lighting Ideas:
Overhead Canopy of Lights 
Illuminate your outdoor fall wedding with the enchantment of ceiling string lights hanging above your event space. This captivating arrangement of ceiling wedding lights not only defines the reception dining area but also creates a starry sky-like ambiance, even during daylight hours.
Elegant Crystal Chandeliers 
You can create a touch of glamor by incorporating crystal wedding chandeliers. These dazzling wedding light fixtures can grace both indoor and outdoor settings, infusing your wedding with a sparkling and timeless allure.
Delicate String Lights 
String lights, with their delicate appearance, are a splendid choice for adorning your wedding reception. These dainty lights can effortlessly thread through existing greenery trellises, casting a gentle glow over your celebration. You can also go for the magic of a starry night by draping string lights above your dining tables. These lights define the space and add a touch of whimsy, whether in warm yellow or white, or matched to your wedding color scheme.
Dramatic Candelabras 
You can set a dramatic tone by using candelabras as reception table centerpieces. Their intimate lighting effect will enable your guests to converse comfortably while providing a striking visual element, especially suitable for bohemian, vintage, or whimsical wedding themes.
Lined-up Lantern Arrangements 
You can create a unique and open-air reception dining setting by arranging an assortment of lanterns. You can choose neutral wedding tones for a classic touch or match the lanterns with your wedding's thematic colors.
Edison Bulbs for Rustic Charm 
Make your wedding décor stand out with rows of Edison bulbs. You can hang them above reception tables or from ceilings to create a romantic and enigmatic atmosphere that complements your rustic outdoor wedding settings.
Blend Lighting with Drapery 
Elevate the glamor of your fall wedding with an opulent combination of fairy lights and drapes gracefully suspended from the ceiling. For a modern wedding design that exudes casual elegance, you can consider crafting a ceiling using greenery, string lights, and white draping. This dazzling lighting arrangement is particularly enchanting in venues with pitched roofs, such as marquees, infusing your celebration with a touch of magic.
Statement Light Fixtures 
Infuse your wedding reception with style by incorporating striking light fixtures. An eye-catching antique bronze chandelier, for instance, can evoke the ambiance of an intimate at-home dinner party or set the tone for a vintage-themed wedding.
Versatile Votive Candles 
Votive candles offer versatility and timelessness. You can use them to illuminate steps, line the ceremony aisle, or as reception table décor. Choose from various sizes and consider battery-powered options for venues with open flame restrictions.
Taper Candles 
Achieve a captivating fall reception dining setup by striking a balance between taper candles, banquet tables, and bistro lights. The rhythmic interplay of these elements can instantly fill the scene with warmth and beauty.
Lightbox Letters 
Make a statement with illuminated lightbox letters, ideal for wedding entrance ideas or as focal points. Popular choices include "love," your initials, last names, or custom signs that can guide guests to different stations within the reception.
Chandelier Orbs 
For a versatile design that suits both modern and classic wedding themes, you can consider chandelier orbs adorned with greenery against a sleek white backdrop. These unique wedding lighting pieces can add an intriguing dimension to your décor.
Strategic Spotlights 
You can decorate your fall wedding with strategically placed spotlights that accentuate key wedding decoration elements during both the ceremony and reception. By directing these lights at focal points like the altar, outdoor trees, or standout features such as your wedding cake or dance floor, you can create a captivating theatrical effect. You can also use golden spotlights along the perimeter of your dinner space to highlight the venue's architectural beauty, such as stone walls or ceremony fireplaces, and draw attention to its captivating details.
Outdoor Pillar Candles 
Don't forget about the exterior of your wedding space, particularly if you are hosting your event in the countryside. You can line the edges of your wedding venue with pillar candles in tall glass vases to create an inviting and luminous atmosphere.
Vintage Lamps 
Add a touch of vintage charm to your fall wedding by incorporating eye-catching lamps from vintage wedding stores. These unique lamps can serve as centerpieces, enhance seating areas, or grace dessert and gift tables. For a cohesive look, consider concealing cords with greenery or flowers that align with your vintage, whimsical, or bohemian wedding theme.
Greenery Ceiling 
Create a statement-making moment by introducing an impressive greenery ceiling fixture indoors, bridging the gap between the natural world and your wedding décor.
Paper Lanterns 
Transform your fall wedding into an enchanting oasis by introducing the soft, picturesque glow of paper lanterns. Hang these whimsical wedding lanterns at varying heights from trees, allowing them to cast a warm and inviting ambiance. Choose neutral tones or hues that coordinate with your fall wedding color palette.
Illuminate Staircases and Pathways 
Ensure that the areas where your guests gather after dark, such as staircases, paths to the bathrooms, and the bar are well-lit. Candlelight wedding ideas like candle-lined staircases can also serve as picturesque first-look locations or ceremony sites.
Chic Rustic Chandeliers 
Embrace rustic wedding elegance for your celebration by incorporating chic chandeliers crafted from distinctive materials like wagon wheels, wrought iron, or tree branches. These captivating reception chandeliers can add a touch of sophistication to elegant country wedding venues, especially when adorned with twinkle lights.
Greenery and Candle Centerpieces 
Create a timeless fall wedding ambiance by combining greenery and candles on each reception table. You can use real plants like eucalyptus, olive branches, or nagi greenery, accompanied by either battery-powered candles or securely held wax candles. This classic pairing sets the perfect mood and can be coordinated with your fall wedding colors. You can also place your tables around a well-lit tree to draw focus to the center of the room, creating a unique and memorable design for your wedding reception.
Hang Chandeliers in Outdoor Settings
Elevate the elegance of your outdoor wedding venue by hanging chandeliers, offering a fresh perspective on this classic wedding lighting idea.
Tiki Torch Glow 
For a timeless beach wedding in the fall, you can consider the enduring allure of tiki torches. These torches cast captivating shadows after sunset, and you can enhance their appearance by adorning them with flowers or greenery. Opt for citronella torches to keep pesky mosquitos at bay in areas.
Play with Candle Heights 
Showcase your gorgeous fall wedding venue by using candles of varying heights. Tall pillar vases and mini votives, thoughtfully arranged can instantly allow your fall reception tables to shine through.
Tapered Candle Ensemble 
Infuse your fall wedding with timeless romance by incorporating tapered candles and holders. Arrange them at varying heights alongside greenery or floral centerpieces to set a warm and inviting mood. You can coordinate the candles with your fall wedding color scheme for added cohesion.
Uplighting for Dance Floor 
Keep the energy alive on the dance floor by using uplighting along its perimeter. Whether you choose warm yellow lights for a neutral ambiance or opt for colors that align with your fall wedding palette, uplighting ensures your guests don't miss a moment of the celebration's action.
Embrace Moroccan-Inspired Lanterns 
Enhance the fall season lighting of your open-air tent with a cluster of Moroccan-inspired lanterns, casting a warm and inviting glow over your elegant celebration.
Vibrant Neon Signage
Infuse vibrant pops of color into your fall celebration with strategically placed neon signs. These custom neon wedding signs can serve as focal points at the bar, photo wall, or head table, adding a contemporary and lively dimension to your wedding décor. Choose from pre-made signs or customize your own with names or favorite wedding quotes.
In the age of smartphones and social media, capturing the magic of your wedding day is more important than ever! The above fall lighting ideas not only create a mesmerizing atmosphere for your guests but also provide the perfect backdrop for captivating fall wedding photographs. The interplay of light and shadow, the warm glow of candles, and the sparkle of crystal fixtures can make for visually stunning images that will forever immortalize your special day. These photographs become timeless mementos, preserving the elegance and sophistication of your fall wedding for generations to come.
We hold a profound appreciation for creative wedding lighting ideas! To us, lighting stands as the single most pivotal element of wedding décor, and while it may appear to serve a primarily functional purpose, it is anything but ordinary. The choice of bulbs and candles, whether they are simple votives or opulent chandeliers, will ultimately illuminate your chosen venue, enhance your photographs, and keep the festivities alive once the sun sets. The above-mentioned exclusive autumn wedding lighting ideas are more than just practical considerations; they are the keys to unlocking the full potential of a fall celebration.
Through the careful selection and placement of lights, you can create an ambiance that exudes elegance and sophistication. Whether you love the glitz and glam of disco wedding details straight from the 70s or are inclined more toward classic and vintagecore wedding ideas, these fall wedding light ideas can instantly turn your wedding day into an unforgettable experience. From the intricate dance of shadows to the soft glow of candlelight and the opulence of chandeliers, each element can add a layer of charm and allure to your special day. So, as you plan your fall wedding, remember that lighting isn't just about visibility; it's about illuminating the beauty of your love story in the most sophisticated and enchanting way possible.