Innovative Eco-Friendly Wedding Ideas For The Environmentally Conscious Couple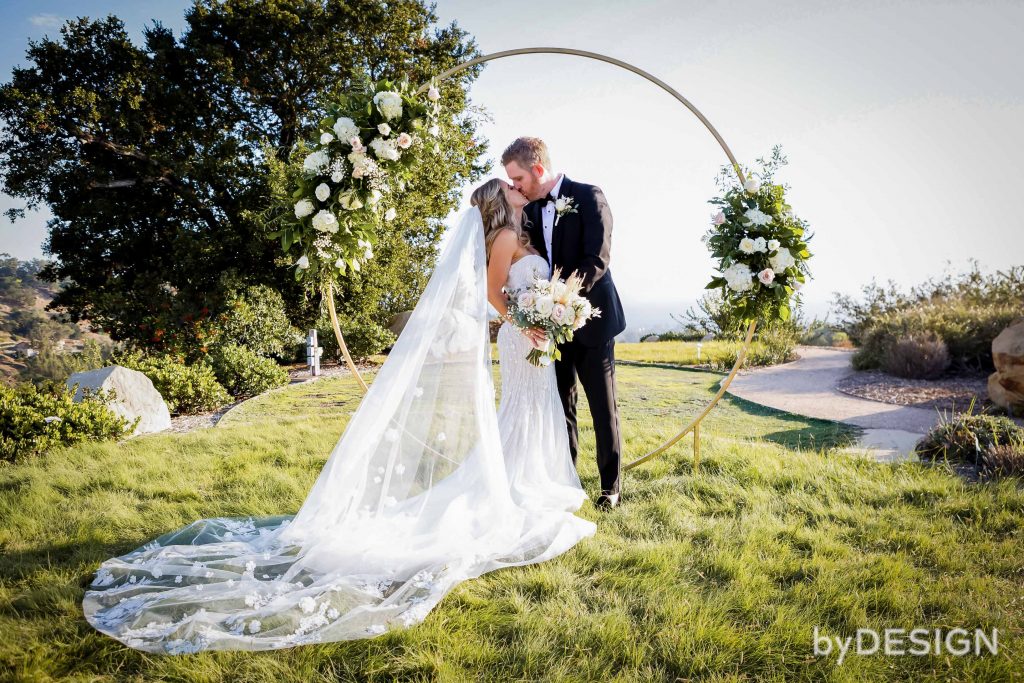 Can we take a moment to talk about how amazing the day of your wedding is? And above all, can we take a minute to talk about the planning process for your wedding? We love a great celebration, and if you're throwing a multi-day wedding, we love it even better! Regardless of the wedding day event, we love weddings, and that's certain! When it comes to love, and two souls coming together, we can't talk enough about the wedding photos, the pretty details that make your wedding day beautiful, and the ideas that cohesively bring together a beautiful collision of two souls, two families to create something new. With romance and pretty details all around, weddings are a day you, your partner and those who matter to you come together to celebrate everything you and your partner desire to create and begin to build together. Since so many great moments are shared on the day of your wedding, why not make your day better by choosing environmentally friendly wedding ideas? Whether you're an environmentally conscious couple, or you're looking for unique wedding day ideas, we have you covered! Since America Recycles Day is drawing near, let's talk about the ways you can make your wedding day pretty while being environmentally friendly!
No Plastic Bags!
Let's start with one of the best and easiest ways to make your wedding day environmentally friendly. Take a pledge to make your wedding day plastic bag-free. Whether it is to carry things to your wedding day or have your wedding favors packaged for your wedding guests, removing plastic from the picture is the best way to go about it! Plan your wedding day with no plastic bags in mind. Ask your wedding planner and the wedding vendors to avoid using plastic bags. Since we know that realistically avoiding all plastic bags is not possible, let's talk about a few ways to avoid plastic bags. Since you'll be carrying a few things to your wedding day, make sure that you have your planner or the coordinator to ensure that none of the plastic bags are left around. Additionally, every plastic bag is responsibly taken care of. That said, make sure that none of the plastic bags are disposed of irresponsibly. However, one of the best pieces of advice on this topic is to look for wedding vendors who are eco-friendly and have strong environmentally friendly ethics. This way, the entire process of taking care of the plastic bags and other objects.
Choose Eco-Friendly Wedding Vendors
Planning an eco-friendly wedding is a wonderful way to celebrate your love while also contributing to a healthier planet. One of the essential steps in achieving this goal is choosing environmentally friendly wedding vendors. These conscientious businesses are committed to reducing their carbon footprint and making sustainable choices. Eco-friendly vendors prioritize reducing waste in their operations. They often use reusable or recyclable materials for décor, packaging, and products. This significantly reduces the amount of waste that ends up in landfills, as we just mentioned earlier. This will help you plan your eco-friendly wedding better! Many eco-conscious wedding vendors prioritize sourcing locally and ethically. When it comes to catering, this means using locally grown, organic ingredients. For your wedding attire, it may involve choosing dresses and suits made from sustainable fabrics. Environmentally friendly vendors often have ethical business practices. This can include fair working conditions, which is always amazing to be a part of, and eco-friendly production processes.
To find your fit for eco-friendly wedding vendors, we recommend doing thorough research. Looking through the website and testimonials of the vendor will give you a realistic idea of how the vendor functions. Start by searching online for wedding vendors in your area who specialize in eco-friendly or sustainable services. Use search terms like "eco-friendly wedding caterers," "sustainable wedding venues," or "green wedding florists." There are directories and websites dedicated to eco-friendly weddings that list vendors who focus on sustainability. Examples include The Green Bride Guide and Eco & Ethical Weddings. Finding eco-friendly wedding vendors may take a bit more effort, but it's a rewarding journey that aligns your wedding day with your values. By supporting vendors who prioritize sustainability, you can create a beautiful and meaningful celebration that benefits both you and the environment.
Estate Jewelry for your Bridal Jewelry
Your wedding day is a momentous occasion that deserves to be celebrated with style and elegance. When it comes to selecting your bridal jewelry, consider the timeless allure of estate jewelry. Not only does it offer a unique and sophisticated touch to your ensemble, but it also embodies eco-friendliness, making it a sustainable choice for conscientious brides. Estate jewelry, often referred to as vintage or antique jewelry, encompasses pieces that are at least 20 to 100 years old. These treasures carry with them the stories and artistry of generations past. When you adorn yourself with estate jewelry on your wedding day, you're not just wearing a piece of jewelry; you're wearing history.
Choosing estate jewelry for your wedding is an eco-conscious decision. By repurposing and wearing existing pieces, you're reducing the demand for new mining and manufacturing, which can have significant environmental impacts. Additionally, you're contributing to the sustainability movement by supporting the recycling and reuse of precious materials. Estate jewelry not only tells a story but also leaves a legacy. When you wear it on your wedding day, you're not only connecting with the past but also creating a meaningful link to the future. Your bridal jewelry becomes an heirloom, ready to be passed down through generations, preserving your love story and commitment. Considering your wedding day outfit and the makeup, you can choose your beautiful jewelry. You can layer your bridal outfit with estate necklaces, earrings, and even rings if you like those. For grooms' outfits as well, you can choose amazing estate rings and other accessories for grooms.
While we're on the topic of estate jewelry, let's talk about the types of estate jewelry you can choose for your wedding day look. You can use one of the following ideas, or you can use two different types, one for your wedding ceremony and another one for your wedding reception party. Estate jewelry includes a wide range of styles and eras, allowing you to select pieces that resonate with you. Some popular options to include are listed below.
Wedding Invitations, but Eco-Friendly! 
Eco-chic invitations are more than just a nod to sustainability; they are a statement of your values and a reflection of your commitment to our planet. These invitations embrace the ethos of environmental responsibility without compromising an ounce of luxury. The cornerstone of eco-chic invitations is the use of sustainable materials. Opt for invitations crafted from recycled or tree-free paper. These papers are not only environmentally friendly but also exquisitely beautiful, offering a variety of textures, finishes, and shades that rival traditional options. Luxury lies in the details, and eco-chic invitations are a testament to the craftsmanship of skilled artisans. Each invitation is a work of art, meticulously designed and crafted to capture the essence of your love story. From elegant letterpress to intricate embossing, these invitations are a visual and tactile delight. Sustainability often thrives in minimalism. Eco-chic invitations embrace clean lines, simple designs, and understated elegance. The absence of excess doesn't mean a lack of impact; it's a conscious choice that allows the message of your love to shine through. These ideas help you create beautiful minimal wedding stationery.
To improve your wedding stationery, you can also improve your wedding favor game! You can choose a different wedding favor for your guests for your wedding day, but you can also send in some small gifts beforehand! So, to us, a gift in the wedding invite suite is a great idea and has us swooning over with happiness. So, you can simply choose plantable save-the-date cards for your wedding day! You can choose artsy and pretty cards, which come with instructions to plant these cards!
Eco-friendly Escort Cards 
When it comes to welcoming your wedding guests, why not make a statement about your commitment to the environment from the very start? Eco-friendly escort cards, including charming leaf-themed options, are a creative way to set the tone for a sustainable celebration. Here's how you can make your escort cards not just planet-friendly but also beautifully memorable. Choose escort cards made from recycled paper or sustainable materials. These cards come in various textures and colors, allowing you to personalize them to suit your wedding theme. Consider earthy tones like forest green or soft browns, echoing the beauty of nature. For a whimsical touch, incorporate actual leaves into your escort cards. Select large, sturdy leaves from your favorite tree or plant. Write your guests' names and table assignments on the leaves using a metallic pen or calligraphy ink for an elegant look. Guests can then find their seats by matching the leaf to a corresponding tree or branch display at the entrance. Consider escort cards made from natural materials like stone or wood. Engrave each guest's name and table number onto these durable materials for a rustic and eco-friendly touch. These tokens can be repurposed as paperweights, coasters, or even garden markers after the wedding.
In today's tech-savvy world, digital escort cards offer an eco-friendly alternative to paper. Create a digital seating chart that guests can access through a QR code or a dedicated website. Not only does this save on paper waste, but it also allows for easy updates and changes in real time. Or better yet, you can also use plantable escort cards, which can be similar in style to the save-the-date cards you've sent to your wedding guests.
Eco-Friendly Wedding Venue 
Selecting the right wedding venue is a pivotal decision in the wedding planning process, and if you're passionate about sustainability, opting for an eco-friendly venue can be a deeply meaningful choice. Not only does it align with your environmental values, but it also sets the stage for a wedding celebration that minimizes its carbon footprint while maximizing charm. Eco-friendly venues are often nestled in picturesque natural settings, which gives you an amazing backdrop for your wedding photos! Whether it's a serene forest glen, a sun-dappled meadow, or a tranquil lakeside locale, these venues allow you to exchange vows amidst the splendor of nature. Your wedding photos will be framed by lush greenery or sparkling waters, making for truly enchanting memories. Eco-friendly venues are often well-versed in recycling and waste reduction. They may have composting programs, use reusable tableware, or provide recycling bins throughout the property. This ensures that your wedding generates minimal waste and leaves a lighter footprint on the planet. And that means that you will not have to think about how to make your wedding sustainable and how to manage the waste later.
Bonus: Find a Wedding Venue with Built-in Wedding Venue 
Why invest in decorations when your wedding venue can provide the perfect backdrop? While selecting your ceremony and reception locations, seek spaces that naturally align with your wedding theme and style. This not only saves you money but also contributes to a more eco-friendly celebration – it's a win-win situation. Wineries boast picturesque settings, botanical gardens offer abundant floral beauty, and greenhouses envelop you in a lush, green atmosphere without the need for additional floral arrangements. Expanding on this idea, consider venues like historic estates with ornate interiors, which can serve as opulent settings for a vintage-themed wedding. Beachfront venues bring the ocean's natural beauty into your celebration, eliminating the need for elaborate seaside décor. Art galleries often feature striking artwork that can enhance the ambiance for an artsy, contemporary wedding. If you're drawn to a charming rustic wedding, barn venues with their wooden beams and rustic details can significantly reduce the need for extensive decorations. Similarly, urban loft spaces with exposed brick walls and industrial fixtures offer an effortlessly modernistic backdrop for modern weddings. By thoughtfully choosing a venue with built-in decor, you not only simplify your wedding planning but also embrace a more sustainable approach to your special day.
With that, we come to the end of our inspirational blog! We hope that these ideas help you color your wedding with bright shades and style while you are eco-friendly! Although we have mentioned only a few ideas, you can tweak these wedding ideas to make your wedding day look perfect. The idea of creating a lovely wedding setting is simple, but to ensure that these ideas are eco-friendly is another thing. Well, we live in a world where taking care of the environment is not as difficult. These ideas in the blog can help you get started! You can add more ideas as you plan your wedding!