Glamorous Old Hollywood Wedding Ideas To Say Cheers Like A Celeb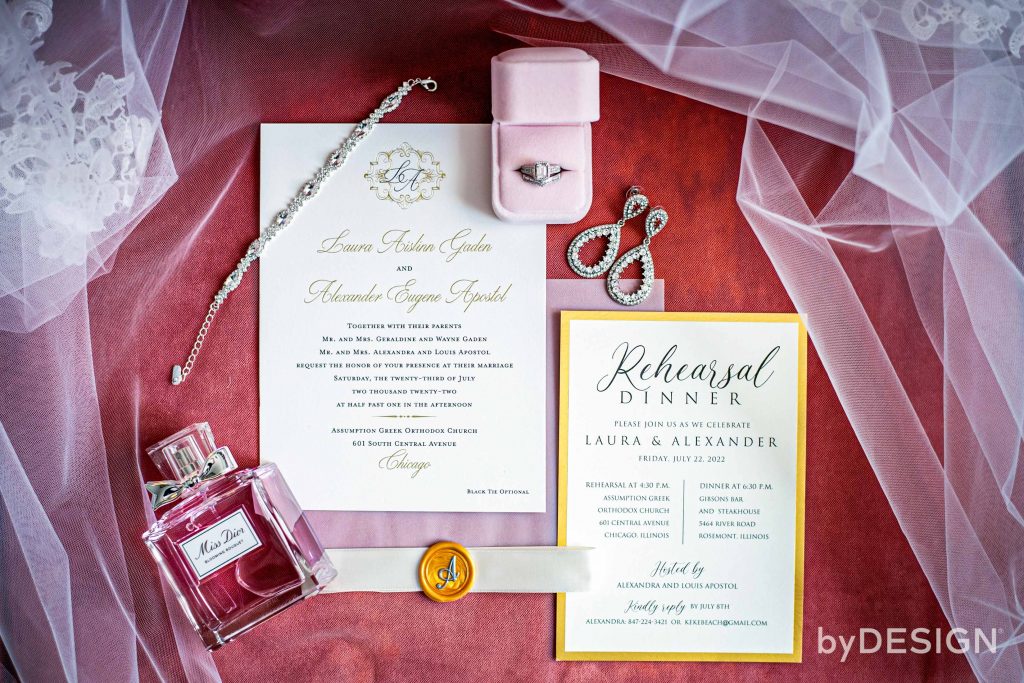 When it comes to planning a wedding, there are countless themes, styles, and trends to choose from. From rustic barn weddings to modern minimalist affairs, the options can be overwhelming. However, for those who love glamor, sophistication, and a touch of vintage charm, an Old Hollywood opulence theme can be the perfect fit. Inspired by the golden era of Hollywood, this wedding theme combines luxurious wedding details, bold colors, and timeless elegance to create a wedding that feels like a glamorous movie set. Think red carpets, black and white photographs, crystal chandeliers, and a touch of Art Deco flair. But how do you plan a wedding with Old Hollywood opulence? Where do you start, and what are the key elements to consider? In this guide, we'll take a closer look at the steps involved in bringing this theme to life, from choosing the right venue and decor to selecting the perfect dress and accessories. Whether you're a fan of classic Hollywood films or simply love the idea of a wedding that's both glamorous and timeless, read on to discover how to plan the ultimate Old Hollywood opulence wedding. In today's blog, we will discuss the different ideas and wedding details you can add to your nuptials to make it glamorous, regal, and stunning.
1. The Wedding Stationery: Gold and Sparkly 
To us, an Old Hollywood wedding is dressed in beautiful shades of gold, and sparkles, so why don't we start where all of it begins? We should get started with the pretty gold-themed wedding stationery. Very few elements can rival the allure and grandeur of gold. A wedding immersed in opulence and glamor calls for nothing less than a gold-themed affair. From the first glimpse of the save-the-date cards to the intricate details of the invitations, wedding programs, and place cards, incorporating gold into your wedding stationery will add the touch of Old Hollywood celebration and sophistication. Whether you choose gleaming gold foil accents for your wedding invitations or use luminescent metallic gold ink for your wedding invitation wording, or have dazzling gold glitter embellishments for delicate monograms, the mere presence of gold in your wedding stationery will add refined finesse and brilliant details.
To make your wedding stationery absolutely stunning, try adding the delicate artistry of gold foil calligraphy to your wedding invitation lettering, instead of the regular lettering. This will help you set the stage for an extraordinary wedding experience not only for yourself but also for your wedding guests. Gold-themed wedding stationery transcends the ordinary, you can choose your wedding invitations' designs that range from timeless and traditional to sleek and contemporary designs for your wedding. For color scheme ideas for opulent wedding stationery, you can use complementary hues such as creamy ivory, ethereal blush, or regal navy. You can also include elegant place cards adorned with impeccably rendered gold calligraphy and delicately designed menu cards graced with meticulously gilded edges, each piece of gold-themed stationery lends an air of refinement to your table settings.
2. The Wedding Dress: Airy and Fluid 
Transport yourself to a bygone era of glamor, sophistication, and timeless elegance with an Old Hollywood-inspired wedding dress. Evoking the enchanting allure of silver screen legends, these exquisite gowns encapsulate the essence of vintage charm and create an atmosphere of opulence on your special day. Inspired by iconic Hollywood starlets such as Audrey Hepburn, Grace Kelly, and Marilyn Monroe, an Old Hollywood wedding dress exudes a sense of grace, poise, and femininity. The silhouettes are characterized by sleek lines, figure-flattering cuts, and luxurious fabrics that drape effortlessly over the body. All of these old Hollywood wedding dresses are fluid and give you an airy look. Think satin, silk, and lace, adorned with intricate beading, delicate embroidery, and delicate dramatic details.
One of the key features of an Old Hollywood wedding dress is the emphasis on sophistication and timelessness. Classic A-line or mermaid silhouettes, paired with sweetheart or bateau necklines, exude an air of elegance that bypasses all of the trends and fads. The allure lies in the aspect of the bride-to-be showcasing her natural beauty while embracing the vintage charm that defined an era. If you want to add a touch of vintage glamor to your Old Hollywood-inspired wedding day, consider incorporating elements such as cap sleeves, amazing headgear ideas, wedding dresses with illusion necklines, or plunging necklines adorned with delicate buttons or bows or both. These subtle yet impactful details add a touch of intrigue and refinement to your bridal ensemble, capturing the essence of Old Hollywood allure.
As you're planning your wedding, and choosing your wedding dress, look for dresses with intricate beadwork, sequins, or lace appliques. These details add a touch of sparkle and vintage charm, reminiscent of the glitz and glamor of Hollywood's red carpet.
To complete the Old Hollywood look, consider pairing your gown with vintage-inspired accessories. Opt for a statement-making veil, we feel that a birdcage wedding veil along with chapel-length wedding veil ideas is a great place to start. These can be adorned with lace trim or scattered pearls, or channel the elegance of the era with long, satin gloves that reach your elbows. A sparkling headpiece or vintage-inspired jewelry, such as chandelier earrings or a glamorous bracelet, will add the finishing touch, allowing you to embody the timeless allure of Old Hollywood.
3. The Decor: Enchanting Details Make a Beautiful Setting
Of course, one of the best ways to inject the beauty of a particular theme into your wedding is to choose brilliant wedding decor ideas. When we say Old Hollywood wedding decor, we mean something like the decor for The Great Gatsby. Think of glamorous details, sparkling chandeliers, candelabra, and overflowing Champagne towers. Transport your guests back in time to an era of red carpets, dazzling lights, and Hollywood's golden age with some enchanting ideas.
Color Palettes 
First things first, pay attention to the color scheme for your wedding day. Think of rich and lavish wedding color scheme ideas. Choose colors that add drama and sophistication. A black-and-white color palette is obviously the first place that we want to start off with. However, to add a dazzling touch to your wedding color palette is to add maroon, burgundy, or even velvet red accents. This will make your wedding day pop. Next, you can also choose to go heavy on white, cream, and ivory color palettes with deep red, burgundy, navy, and emerald green. You can also add silver to your wedding color theme to make the celebration look amazing.
Decor and Details 
Before we get into the ideas that make your Old Hollywood wedding idea look impressive and something right out of a movie, let's talk about lightning. Lighting sets the mood for an Old Hollywood ambiance. Incorporate dim, warm lighting to evoke a romantic and intimate atmosphere for your wedding day. You can add retro lamps, and wrought iron standing lamps to your wedding aesthetic, which will make your wedding day look impressive. To add more colorful details, using crystal chandeliers, vintage-inspired candelabras, and twinkling string lights bring a sense of sparkle and elegance to the space. Consider using draped fabrics or sheer curtains to create a sense of mystery and add a touch of Old Hollywood glamor to the venue. You can also have your wedding planner or coordinator have the string lights draped or hemmed for the drapes, which will improve your wedding's look.
When it comes to furniture and decor, think luxurious and glamorous. Opt for plush velvet or satin upholstery in rich jewel tones for seating arrangements. For your wedding furniture, the color combinations can work in harmony with the wedding color scheme, or you can also choose to have pops of colors. For example, velvet or jewel-toned yellow upholstery is a great way to make your Old Hollywood wedding look amazing. To add more stunning details to your wedding is to use vintage-inspired wedding details, such as tufted sofas, ornate mirrors, and gilded frames, to evoke the grandeur of Hollywood's golden era. Crystal accents, such as candle holders and table centerpieces, add a touch of sophistication and shimmer. You can use ornate mirrors not only as wedding decor but also as interesting wedding signage. Mirrors with intricate frames, in brass, wrought iron, or even gold-painted, are amazing ways to add this theme to your decor. You can also create a wall of gilded frames that can work as a photo backdrop for you and the wedding guests. Another way to add vintage charms to your wedding is to use vintage-inspired signage with Art Deco fonts to guide guests and evoke the nostalgic feel of classic movie theaters. Incorporate elements of the film, such as film reels, clapperboards, or director's chairs, as creative and unique decor accents.
Pay attention to the finer details when planning your Old Hollywood wedding decor. To keep the essence of the wedding theme alive in every detail of your wedding have a photo display in black and white. You can set it up in a dramatic manner to keep this beautiful idea alive. One of our favorite ways to display your photos is to have some photo frames, wooden frames, hanging off tree branches, and displayed for everyone to see. You can also use string lights to hang the photos. This will help you create a dramatic look. All of these photos have to be in black and white, which will harmonize your wedding's look. You can use your engagement photos and photos that signify a memory to you as a part of your photo display.
Finally, don't forget the importance of music in setting the mood for an Old Hollywood affair. Curate a playlist that includes jazz standards, swing music, and timeless classics from the era. Live jazz bands or solo performers can add an extra layer of authenticity and entertainment, transporting guests to a time when the likes of Frank Sinatra and Ella Fitzgerald graced the stage. With its timeless elegance, sophistication, and nostalgic charm, Old Hollywood wedding decor creates an unforgettable ambiance that will leave your guests captivated. From the monochromatic color palette to the lavish furnishings and attention to detail, every element comes together to evoke the allure of Hollywood's golden age. Let your wedding be a tribute to the glamorous and enchanting era, where dreams were made on the silver screen, and love stories unfolded in the spotlight.
4. Dinner and Dessert: The Last Bits of an Opulent Affair 
Transport your guests to a bygone era where glitz, glamor, and fine dining were the epitome of luxury. From the menu to the dinner table settings, every detail will exude the timeless charm and indulgence of Old Hollywood. As your guests enter the dining space, set the stage for an unforgettable evening with a captivating ambiance. Adorn the tables with crisp white linens, elegant silverware, and crystal glassware. Along with that, add some beautiful Parisian-inspired details, like candles and tapered candles. Incorporate elements of art Deco design, such as geometric patterns and sleek lines, to pay homage to the era's iconic style. Enhance the atmosphere with soft lighting, including candlelight and vintage-inspired chandeliers, to create a warm and intimate setting reminiscent of classic Hollywood dining establishments.
To elevate the dining experience, consider incorporating live entertainment at your wedding reception party that reflects the spirit of Old Hollywood. A jazz trio or a solo vocalist performing classic songs from the era will transport guests back in time, evoking the ambiance of glamorous supper clubs and smoky lounges. Their smooth melodies will add an enchanting backdrop to the evening, creating an atmosphere of sophistication and romance.
Wedding Menu Ideas
When it comes to the menu, draw inspiration from the culinary delights of the era. Curate a selection of gourmet dishes that showcase sophistication and indulgence. Start with decadent appetizers like oysters Rockefeller or shrimp cocktail served on ice. Follow with classic main courses such as filet mignon or roasted duck, accompanied by rich sauces and flavorful side dishes. Consider adding a touch of international flair with dishes inspired by the glamorous destinations of Old Hollywood, like a Mediterranean-inspired seafood paella or a French-inspired coq au vin. No Old Hollywood dinner would be complete without a selection of delectable desserts. Choose from an array of timeless favorites, such as a rich chocolate mousse, a creamy vanilla cheesecake, or a decadent crème brûlée. For an extra touch of elegance, offer a dessert station with a variety of bite-sized treats, including miniature tarts, petits fours, and champagne-infused truffles.
To throw an Old Hollywood-inspired wedding, take your wedding day ideas from tuxedos and bow ties to elegant evening gowns and feathered headpieces. We know that the ideas we've mentioned are few in number, and a wedding requires intricate planning. We hope that these ideas act as a springboard for inspiration. That said, we'd also like you to book a wedding with vintage architecture as your wedding venue. A wedding venue will help you amplify the wedding details that you will choose for your day. That said, we hope you have a great time planning your old Hollywood wedding day!