Embracing The Spirit Of Gratitude: Our Favorite Thanksgiving-Inspired Wedding Ideas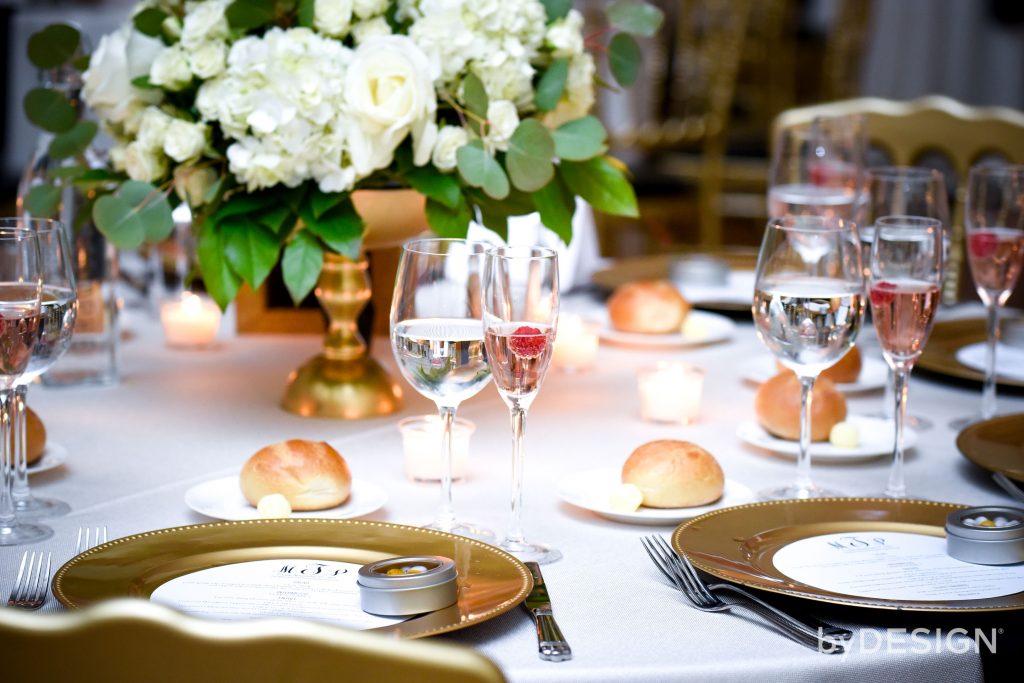 As the leaves turn brilliant shades of red and gold and the air grows crisp with the approach of autumn, love is in the air, and what better way to celebrate than with a Thanksgiving-inspired wedding? Embracing the spirit of gratitude, family, and togetherness that this beloved holiday represents, a Thanksgiving-themed wedding can infuse your special day with warmth, charm, and a touch of rustic elegance. In this blog, we'll explore a cornucopia of unique Thanksgiving-inspired wedding ideas that will leave your guests thankful for the love you share and the memorable celebration they've been a part of. From seasonal decor to mouthwatering menu options, let's embark on a journey to create a wedding that captures the essence of Thanksgiving in the most enchanting and unforgettable way.
Thanksgiving-Themed Invitations: Thanksgiving-Themed Invitations add a touch of warmth and gratitude to your wedding celebration. These unique invitations set the tone for a memorable Thanksgiving-inspired wedding, where love and thankfulness unite. Incorporating autumnal colors like deep oranges, rustic browns, and golden yellows, the invitations often feature elegant typography intertwined with elements reminiscent of the season, such as falling leaves, pumpkins, and cornucopias. They invite guests to join in a celebration that not only marks the union of two souls but also encourages reflection on the blessings of life. Thanksgiving-themed invitations beautifully blend tradition with romance, making them a perfect choice for couples seeking a wedding infused with heartfelt gratitude and the cozy ambiance of a fall harvest feast.
Harvest-Inspired Decor: Transform your wedding into a warm and inviting autumnal affair with harvest-inspired decor that beautifully combines the essence of Thanksgiving with the joy of your special day. Embrace the rich, earthy colors of fall foliage, incorporating deep oranges, rustic browns, and vibrant yellows into your wedding palette. Think about adorning your reception tables with bountiful centerpieces of pumpkins, gourds, and seasonal flowers, while cozying up your venue with plaid table runners and candle-lit lanterns. Don't forget to add a touch of rustic charm with wooden signs and personalized place cards, reminiscent of a charming countryside Thanksgiving gathering. With harvest-inspired decor, your Thanksgiving-inspired wedding will radiate warmth and love, creating a memorable celebration that captures the essence of the season and the spirit of gratitude.
Cornucopia Centerpieces: Transform your wedding reception into a feast for the eyes with captivating cornucopia centerpieces. Inspired by the bountiful spirit of Thanksgiving, these centerpieces bring a touch of rustic charm and abundance to your special day. Overflowing with seasonal fruits, vibrant vegetables, and lush foliage, Cornucopia Centerpieces evoke the warmth of autumn and the spirit of gratitude. These unique arrangements not only serve as beautiful table decor but also symbolize the union of two families coming together in harmony, just like the diverse ingredients within. Whether you choose to incorporate traditional Thanksgiving elements or add a personal twist, these centerpieces will undoubtedly add a touch of seasonal magic to your Thanksgiving-inspired wedding, creating an unforgettable atmosphere for you and your guests.
Autumnal Bouquets: One unique way to capture the essence of fall is through autumnal bouquets. Embrace the vibrant shades of deep reds, burnt oranges, and golden yellows, combined with lush greenery and perhaps a touch of rustic elements like pinecones or twine. These bouquets not only add a touch of seasonal charm to your wedding ensemble but also evoke feelings of gratitude and togetherness that perfectly align with the spirit of Thanksgiving. Whether you opt for traditional flowers like dahlias and roses or choose wildflowers and seasonal blooms, autumnal bouquets are a captivating choice that will leave a lasting impression on your special day. Add texture with fall foliage like maple leaves and eucalyptus for a charming, rustic touch.
Pumpkin Aisle Decor: Transform your wedding venue into a Thanksgiving-inspired wonderland with the enchanting addition of pumpkin aisle decor. Picture this: a path lined with vibrant, harvest-hued pumpkins, each one meticulously carved or painted with intricate designs, creating a stunning and unique aisle for your special day. These festive gourds can be adorned with fall foliage, twinkling fairy lights, or even mini lanterns to add a warm, rustic ambiance to your ceremony. The pumpkin aisle decor not only adds a touch of seasonal charm but also serves as a symbol of abundance and gratitude, perfect for a Thanksgiving-themed wedding. It's a creative and memorable way to infuse the spirit of the holiday into your celebration, ensuring that your wedding is an unforgettable experience for both you and your guests.
Thanksgiving Feast Menu: When it comes to planning a Thanksgiving-inspired wedding, the feast is a pivotal element that can infuse warmth and tradition into your special day. Embrace the spirit of gratitude and togetherness with a feast that celebrates the rich flavors of the season. Our Thanksgiving Feast Menu for this unique wedding celebration features a delightful fusion of traditional and innovative dishes. Start with a velvety butternut squash soup garnished with toasted pumpkin seeds, followed by a sumptuous herb-roasted turkey with cranberry-orange glaze. Sides include creamy mashed potatoes, savory stuffing with a twist of wild mushrooms, and roasted Brussels sprouts with bacon and balsamic reduction. For a touch of elegance, serve cranberry and brie-stuffed puff pastries as appetizers, and finish with mini pumpkin pies and apple-cranberry crumble for dessert. This menu promises a memorable Thanksgiving-inspired wedding that honors both love and gratitude, creating cherished memories for you and your guests.
Pie Dessert Bar: A Pie Dessert Bar is the perfect addition to a Thanksgiving-inspired wedding, adding a deliciously rustic touch to your special day. Imagine a charming setup adorned with an array of delectable pies, each bursting with flavors that evoke the warmth and nostalgia of Thanksgiving. From classic pumpkin and pecan pies to innovative creations like cranberry-apple crumble and sweet potato swirl, this dessert bar offers a delightful twist on traditional wedding cakes. Guests can savor the essence of the season, indulging in flaky crusts and rich, spiced fillings that celebrate the harvest spirit. Whether served individually or in miniature portions, a Pie Dessert Bar brings an inviting, down-to-earth charm to your wedding reception, making it a memorable and uniquely heartfelt celebration.
Gratitude Tree Guest Book: One of the most heartwarming and unique Thanksgiving-inspired wedding ideas is the gratitude tree guest book. Instead of the traditional guest book, couples can set up a beautiful tree adorned with autumnal leaves as a centerpiece at their reception. Each guest is provided with a leaf and encouraged to write down a heartfelt message of gratitude or well wishes for the newlyweds. As the evening progresses, the leaves are hung on the tree, creating a stunning visual representation of the love and support surrounding the couple. This thoughtful and interactive guest book not only captures cherished memories but also serves as a reminder of the importance of gratitude on this special day, making it a meaningful addition to any Thanksgiving-themed wedding celebration.
Harvest-Inspired Favors: Incorporating the warmth and gratitude of Thanksgiving into your wedding celebration can create a uniquely heartwarming atmosphere. One delightful way to infuse this spirit into your special day is through Thanksgiving-inspired wedding favors. Imagine your guests departing with a token of appreciation that embodies the essence of the holiday. From personalized mini-pumpkin pies to rustic cornucopia-themed place card holders, these charming favors can add a touch of autumnal charm to your wedding, while also expressing your thankfulness for their presence on this joyous occasion. Thanksgiving-inspired favors not only serve as keepsakes but also remind everyone of the blessings of love and togetherness, making your wedding a truly unforgettable and heartwarming experience.
Thanksgiving-Themed Photo Booth: A Thanksgiving-themed photo booth is the perfect addition to a wedding celebration infused with warmth and gratitude. Imagine your guests donning festive pilgrim hats, turkey feather boas, and holding signs that say "Gobble 'Til You Wobble" while striking playful poses. This creative touch not only adds a touch of whimsy to your special day but also allows your loved ones to capture cherished memories. The photo booth provides a unique opportunity for your guests to express their gratitude by snapping pictures and leaving heartfelt messages in a customized guest book. It's a delightful way to incorporate the spirit of Thanksgiving into your wedding, fostering an atmosphere of love, togetherness, and thankfulness that will be remembered for years to come.
Leaf Confetti Exit: One of the most enchanting and unique Thanksgiving-inspired wedding ideas is the "Leaf Confetti Exit." As the newlyweds make their grand exit from the ceremony, instead of traditional rice or flower petals, guests shower them with a colorful cascade of autumn leaves. This whimsical twist captures the essence of the season, with its vibrant foliage and crisp, cool air. The rustling leaves create a stunning visual spectacle and a delightful sensory experience for all in attendance. Plus, it's an eco-friendly choice that adds a touch of natural beauty to your special day. This unconventional exit is not only visually stunning but also a symbolic nod to the season of gratitude, making it a perfect choice for couples looking to infuse their wedding with Thanksgiving's warm and welcoming spirit.
Seasonal Signature Cocktails: Celebrate your love and gratitude with a touch of seasonal flair by serving Thanksgiving-inspired signature cocktails at your wedding. These delightful libations add a festive and unique twist to your special day. Imagine sipping on a "Cranberry Spice Kiss," a tantalizing blend of cranberry juice, spiced rum, and a hint of cinnamon, reminiscent of the comforting flavors of Thanksgiving dinner. Or perhaps you'd prefer a "Pumpkin Pie Martini," a creamy concoction of pumpkin puree, vanilla vodka, and a dash of nutmeg, evoking the essence of fall in every sip. These signature cocktails not only pay homage to the Thanksgiving season but also infuse your wedding celebration with warmth, charm, and a memorable touch of autumnal magic.
Thanksgiving Tablescapes: Thanksgiving-inspired wedding ideas bring warmth, gratitude, and a touch of rustic charm to your special day, and one delightful way to infuse this spirit into your celebration is through Thanksgiving tablescapes. Imagine a beautifully adorned banquet table adorned with rich autumnal hues, lush seasonal florals, and elegant yet rustic decor. Incorporating elements like miniature pumpkins, burlap table runners, and candlelit centerpieces can create an inviting and intimate atmosphere that resonates with the cozy vibes of Thanksgiving. Embrace the bounty of the season with creatively arranged place settings and personalized touches, such as custom name cards featuring heartfelt messages of gratitude. Your Thanksgiving-inspired wedding tablescape will not only be a feast for the eyes but also a heartwarming reminder of the love and togetherness that both Thanksgiving and weddings symbolize.
Gratitude Speeches: Gratitude speeches at a Thanksgiving-inspired wedding add a heartfelt and meaningful touch to the celebration. These speeches, delivered by the newlyweds or close family members, serve as a beautiful reminder of the love and appreciation shared among friends and family. They offer a moment of reflection, allowing couples to express their gratitude for the support and presence of their loved ones on this special day. These speeches can include touching anecdotes, words of thanks, and expressions of love, creating an emotional connection that goes beyond the traditional wedding vows. Incorporating gratitude speeches into your Thanksgiving-themed wedding is a unique way to infuse warmth, love, and appreciation into your ceremony, making it an unforgettable occasion for everyone involved.
Giving Back: In the spirit of gratitude and togetherness that Thanksgiving embodies, consider incorporating the beautiful concept of "Giving Back" into your wedding celebration. Instead of traditional wedding favors, opt for charitable donations in the name of your guests. This heartfelt gesture not only reflects the essence of Thanksgiving but also allows your wedding to make a meaningful impact on a cause close to your heart. Whether you choose to support a local food bank, a wildlife conservation organization, or a charity that resonates with your love story, giving back on your special day adds a unique and altruistic touch to your wedding that your guests will remember for years to come. It's a wonderful way to share the love and blessings that surround your union, fostering a sense of community and gratitude that truly captures the essence of Thanksgiving.
A Thanksgiving-inspired wedding offers a unique opportunity to celebrate love, gratitude, and togetherness. By incorporating elements from this cherished holiday into your special day, you can create a warm and memorable celebration that reflects the essence of Thanksgiving. From harvest-inspired decor to a heartfelt gratitude tree, these ideas can help you design a wedding that leaves a lasting impression on you and your guests, filled with the warmth and spirit of Thanksgiving.