Symphony Of Hues: Monochromatic Wedding Color Palette Ideas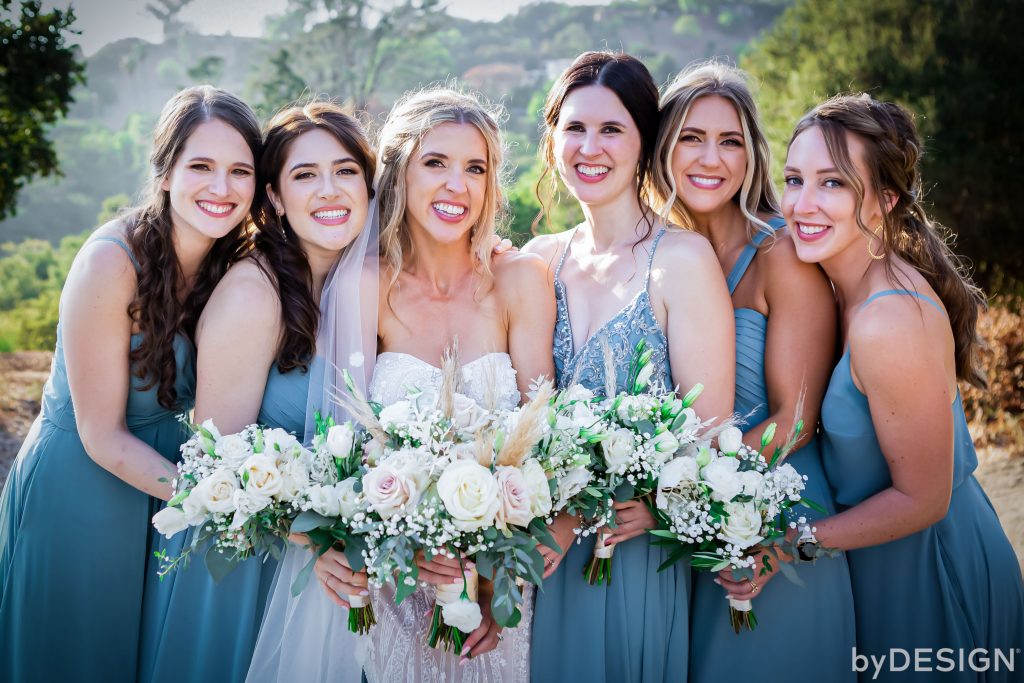 Planning the perfect wedding color palette can be a daunting task, with endless options to choose from. However, have you ever considered simplifying your color choices by embracing a monochromatic wedding color theme? This wedding color trend is gaining momentum in recent times, and it's all about focusing on a single wedding color and exploring its various tones and shades to create a visually stunning and cohesive wedding experience. In this article, we will delve into the world of monochromatic wedding themes, providing you with insights, ideas, and tips to make your wedding celebration truly stand out!
Monochromatic weddings are a contemporary and chic way to infuse your wedding day with elegance and style. By selecting one dominant color and incorporating different shades of the same color throughout your event – from wedding decorations and florals to invitations and food – you can achieve a cohesive and impactful aesthetic. The versatility of monochromatic palettes allows you to play with different shades and textures within the same color family, resulting in a uniform and visually appealing design.
To successfully execute a monochromatic color palette, there are a few key principles to keep in mind. First, choose a color that resonates with your wedding vision and style, ensuring it complements your venue and overall theme. Select natural hues that work harmoniously to avoid any clash with your chosen color. Identify a central shade within your chosen color family to serve as the main tone, and then incorporate various tones and shades to create depth and dimension. Infusing your monochromatic theme into various elements of your wedding is essential for a cohesive look. From flatware and table linens to floral arrangements and signage, the single color scheme should be consistently applied to create a seamless visual experience. Let us explore some ways to nail the monochromatic wedding look.
Our favorite monochromatic wedding color schemes: 
Golden Sienna 
You can elevate your luxurious wedding ideas with the gold wedding accents in your wedding décor or go for a complete golden monochromatic color scheme. Imagine a sun-kissed celebration that envelops your guests in a warm embrace. The combination of warm rust, radiant golden tones, and playful pops of yellow can create a captivating visual tapestry. You can infuse this classy wedding color palette into every aspect of your event, from the gorgeous wedding invitations adorned with golden calligraphy to the shimmering table linens that exude opulence. The bridesmaids' dresses can showcase varying shades of rust, while the groomsmen sport stylish golden boutonnieres. You can also go for a decadent wedding dessert table adorned with delectable treats in hues of yellow and rust. Embrace the versatility of this gold wedding palette by incorporating sunflowers and roses into your floral arrangements, exuding both vibrancy and sophistication.
Earthy Elegance 
An earthy monochromatic color scheme can set the stage for a nature-inspired and rustic yet luxurious wedding. Embracing earthy neutral wedding colors can allow for a harmonious blend of natural elements and refined luxury, creating a wedding experience that is both inviting and unforgettable. The palette can encompass a range of warm, organic tones like deep browns, rich greens, soft tans, and muted oranges. Imagine an outdoor ceremony adorned with lush greenery, wooden accents, and touches of terracotta. You can go for wooden tableware, along with natural stone details, which could enhance the rustic feel elegantly. A wedding cake adorned with intricate leaf motifs and earthy tones would add to the theme's allure. To further immerse guests in the earthy ambiance, consider incorporating wooden signage, such as hand-painted welcome boards, and offering eco-friendly wedding favors like potted succulents or herb seeds. Fairy lights and lanterns can illuminate the dance floor, providing a warm and magical glow. A lounge area with plush earth-toned cushions and rustic wooden furniture can offer a cozy space for guests to relax and enjoy the celebration.
Passionate Red 
Want to make a sparkling statement with your wedding décor? Let passion and elegance reign at your wedding reception with a monochromatic red color scheme. This palette ignites emotions, creating a celebration that is as passionate as it is elegant. You can imagine a luxurious wedding drenched in shades of burgundy, crimson, vermillion, dusty blush, and raspberry creating an atmosphere of enchantment. You can begin by setting the tone with your wedding stationery featuring deep red accents against lighter shades of red. Your bridal bouquet can have a rich burgundy hue, complemented by your groom and groomsmen in stylish crimson suspenders. You can also go for bridesmaid bouquet arrangements with a mix of red roses, peonies, and delicate blush blooms. Elevate your reception by incorporating red velvet desserts and signature cocktails inspired by the color palette as a nod to Old Hollywood wedding ideas that will forever remain classy! Opt for a statement wedding cake adorned with cascading crimson flowers and let it become a stunning centerpiece.
Vivid Orange 
Make your wedding décor sparkle with an orange color scheme that can bring a vibrant and energetic touch to a wedding celebration. If you are tired of seeing pastel wedding color combinations, gorgeous orange monochromatic wedding color schemes can break the monotony for you. This dynamic wedding color palette revolves around varying shades of orange, from bold tangerine to soft coral, creating a warm and inviting atmosphere. Imagine a sunset-inspired ceremony with orange-hued florals, bridesmaids in elegant coral dresses, and groomsmen in stylish burnt orange suits, exuding a sense of modern elegance. You can go for a mix of wedding blooms in different shades of orange to create a visually striking focal point. Incorporating elements like citrus fruits and copper accents can add a touch of sophistication to the décor. An orange-themed signature cocktail, along with a vibrant and decadent dessert table featuring treats in various shades of orange, would delight guests' senses. To infuse the theme further, consider incorporating orange-colored stationery, such as invitations with intricate orange details and menus adorned with citrus motifs. Opt for warm-toned uplights or hanging lanterns that can transform the venue into a captivating space. From vibrant floral arrangements to eye-catching décor elements, an orange wedding color scheme offers endless possibilities to create a visually stunning and lively wedding celebration that truly stands out.
Blushing Rose 
The blushing rose color scheme embodies a sense of timeless romance and elegance, perfect for a grand wedding affair. This delicate wedding color palette revolves around varying shades of soft pink and rose, creating an atmosphere of grace and sophistication. You can opt for her salmon pink wedding veil for a romantic bridal look and pair dusty pink roses with transparent candles to create a dreamy wedding look. Imagine a ceremony adorned with blush-toned petals, bridesmaids in elegant rose-colored gowns, and a groom in a classic pink-hued tie, evoking a feeling of ethereal beauty. You can also incorporate metallic wedding accents like rose gold or antique gold to elevate the décor with a touch of opulence. From delicate floral arrangements to charming décor elements, a blushing rose monochromatic color scheme offers endless opportunities to create a wedding that exudes romance and beauty, making it a truly memorable and captivating experience for both the couple and their guests.
Waves of Ocean 
Dive into serenity and grace with the blue monochromatic color scheme! Picture an elegant wedding draped in shades of dusty blue, midnight blue, cadet blue, pale lapis, and presidential blue. You can start with royal blue wedding ring boxes that capture the calming essence of the palette. You can also opt for powder blue bridesmaid dresses, Chinoiserie-inspired wedding details for your tablescapes and photo backdrops, and dusty blue tapered candles for your ceremony. Infuse your wedding floral arrangements with delicate blue hydrangeas, roses, and baby's breath. You can also elevate your reception with a stunning ombre blue cake adorned with intricate details. Create a soothing ambiance with blue lighting and linens, and consider adding touches of royal and navy blue for a touch of opulence. The blue monochrome wedding color palette can transform your wedding into a serene oasis of tranquility.
Peachy Blush 
A peach monochromatic color scheme can bring a sense of warmth and charm to your grand wedding. Shades like dusty peach, rose gold, ripe grapefruit, apricot, and sandstone can come together harmoniously to create a romantic and sophisticated wedding color palette. Design a ceremony adorned with peach-hued blooms, creating a picturesque backdrop for your vows. Bridesmaids can opt for stunning dusty peach dresses, while groomsmen sport rose gold boutonnieres. In your reception, consider using peach-toned linens, elegant rose gold charger plates, and apricot-hued napkins to elevate the atmosphere. Peach signature wedding cocktails and a decadent dessert bar featuring treats in various shades of peach can delight your guests! Incorporating the peach wedding color scheme into your wedding favors, such as personalized peach-scented candles or delicate apricot-colored macarons, would add a thoughtful touch to your celebration.
Ivory Sands 
A white and beige wedding color scheme radiates an atmosphere of timeless elegance and sophistication. This classic wedding color combination brings a sense of tranquility and refinement to your special day, allowing the beauty of your love story to take center stage. Imagine a ceremony bathed in soft ivory tones, with the bride walking down an aisle lined with beige and white flower petals, while the groom stands waiting in a crisp beige suit. For the reception, you can consider stylish reception centerpieces featuring white and beige flowers, such as roses, peonies, and hydrangeas, which will add a touch of natural beauty. When it comes to planning your wedding stationery, choose invitations and place cards with clean white backgrounds and elegant beige calligraphy.
Chic Pink 
A pink monochromatic color scheme can exude an air of elegance and femininity to your wedding. From blush and pink champagne to deeper shades like berry, fuchsia, and rose to beautiful cherry blossom wedding details, this palette offers a range of possibilities. You can envision a romantic outdoor ceremony with a cascading arch adorned with soft pink flowers. You can also opt for glamorous champagne towers at your reception and go for different shades of pink stemware and glassware to show off your color palette. Tables draped in blush linens and adorned with pink floral centerpieces can create an enchanting setting for your reception. A stunning ombré pink wedding cake would add a touch of sophistication to the celebration. Personalized pink-themed wedding stationery, from invitations to place cards, would set the tone for your elegant affair. Finally, consider offering guests pink-themed favors, such as delicate rose-flavored macarons or blush-hued scented candles, as a token of appreciation.
Lush Green 
A gorgeous monochromatic green wedding color scheme can feature a refreshing and tranquil ambiance to your special day, evoking feelings of nature, growth, and new beginnings. This soothing wedding color palette offers a range of creative possibilities to infuse your wedding with charm and elegance. For the ceremony, envision lush greenery lining the aisle and adorning the altar. You can also incorporate neutral green wedding shades to your flowers by going for delicate light green accents into your bouquet, with blooms like succulents, eucalyptus, and pale green flowers like calla lilies and carnations. Eco-chic reception centerpieces featuring fresh light green flowers, such as hydrangeas and baby's breath, will add a touch of romance and elegance. To create a cohesive look, you can incorporate potted plants or succulents as wedding favors for guests, serving as both décor and tokens of appreciation. A light green photo booth backdrop adorned with greenery and vines can provide a beautiful setting for capturing candid moments.
All-White 
An all-white wedding color scheme is the epitome of timeless elegance and sophistication! It's a classic wedding color choice that never goes out of style, and it provides a stunning backdrop for a truly enchanting and refined celebration. For the reception, transform your venue into a dreamy all-white oasis. Draped white linens on tables, paired with white china and glassware, will create a luxurious and cohesive atmosphere. To add dimension to the all-white wedding theme, consider incorporating different shades and textures of white. You can mix ivory, pearl, and cream tones for added depth, and use fabrics like lace, tulle, and silk to create a tactile and visually captivating experience.
Royal Purple 
A purple monochromatic color scheme can bring an air of enchantment to your wedding! Combining shades like mauve, heather, dark plum, periwinkle, and eggplant for your timeless wedding ideas to create a visually captivating and cohesive theme. For your ceremony, envision a romantic arch adorned with lush periwinkle florals and delicate mauve drapes. You can opt for elegant reception tablescapes featuring deep plum linens, elegant eggplant-hued glassware, and exquisite periwinkle centerpieces that would elevate the reception ambiance. Extend the color scheme to your wedding look by wearing a mauve sash or a bridal bouquet featuring periwinkle blooms. To offer a personalized touch, you can consider lavender-infused favors or rich dark plum chocolates as tokens of your special day.
Timeless Black and White 
A classic black and white wedding color scheme exudes timeless elegance and sophistication! For your ceremony, imagine a striking black and white aisle runner leading to an arch adorned with cascading white florals against a black backdrop. Bridesmaids in sleek black dresses and groomsmen in crisp white shirts and black suits would create a striking visual contrast. In your reception, consider opulent black-and-white table settings with white roses and black candles as centerpieces. You can also go for an all-white wedding cake placed on a black marble table to take your black-and-white wedding theme to the next level. Extend the theme to your stationery with black calligraphy on white paper. Personalized black and white cookies or monogrammed chocolates would make delightful wedding favors!
Blue and Gray
A gray and blue monochromatic color scheme evokes a serene and elegant ambiance! Envision a seaside ceremony with soft gray drapes and white chairs against a backdrop of ocean blue. Bridesmaids in ethereal blue dresses and groomsmen in slate gray suits would create a pleasant color palette. At the reception, gray tablecloths adorned with blue hydrangea reception centerpieces can create an enchanting atmosphere. Incorporate the color scheme into your attire with a gray ribbon tied around the bridal bouquet or blue cufflinks for the groom. For setting the tone, go for personalized blue and gray-themed wedding stationery, from gorgeous gray invitations to royal blue wedding menus.
An effective monochrome wedding color palette doesn't require every single detail to conform to the chosen color scheme. Instead, strategically place key décor elements to create focal points that highlight the beauty of your chosen color palette. By allowing these elements to breathe and giving them space, you can create a balanced and visually pleasing atmosphere. Overall, a monochromatic wedding color scheme offers a fresh and sophisticated approach to designing your dream wedding. By focusing on a single color and exploring its various tones and shades, you can create a visually striking and harmonious event that reflects your unique style. Whether you opt for a single shade or a gradient of colors within the same family, the monochromatic theme opens up a world of possibilities to make your wedding truly unforgettable. Embrace the elegance and simplicity of monochrome and watch as your wedding day comes to life in a stunning and cohesive symphony of color.