Unsure About Your Attire For A Moody Seasonal Wedding? Check Out Our Guest Guide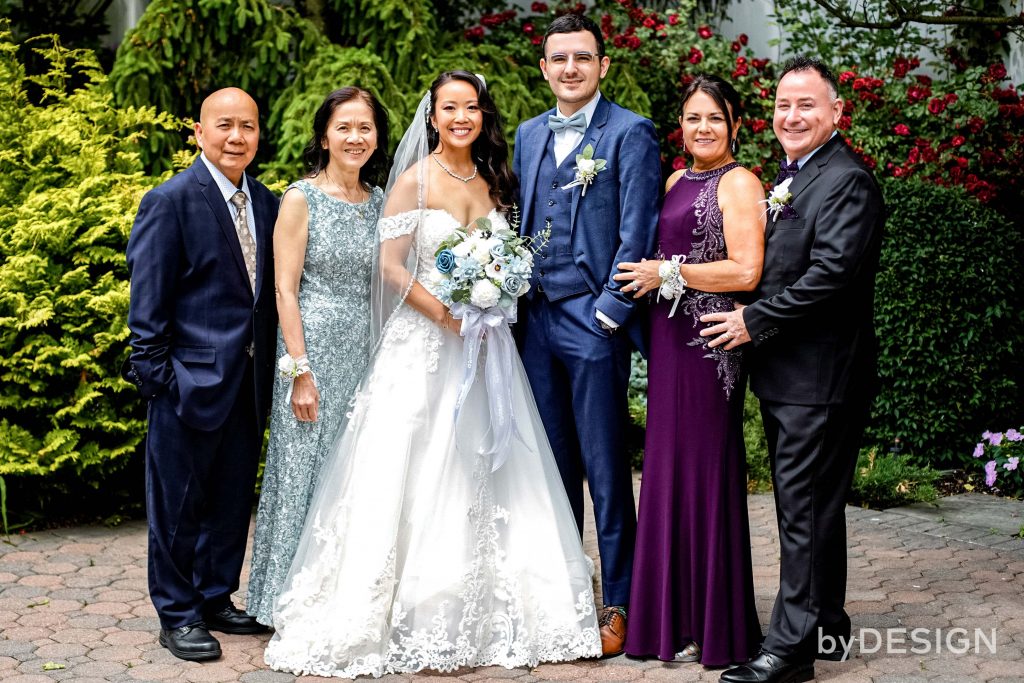 As the leaves begin to change and a crispness fills the air, autumn arrives with its unique charm and beauty. It's a season of cozy sweaters, pumpkin spice lattes, and the promise of new beginnings. And what better way to celebrate the magic of fall than by attending an autumn wedding? Whether you're a close friend or a distant relative, an invitation to a fall wedding is a special occasion that demands careful consideration when it comes to your attire. The golden hues, earthy tones, and cool breeze of this season set the stage for a stylish and memorable event. To help you navigate the world of autumn wedding fashion, the Halloween ahead and the moody atmosphere of the season, we've put together the ultimate autumn wedding guest attire guide.
In this blog, we'll explore the trends, tips, and tricks to ensure you look your best while paying homage to the season's unique aesthetics. From choosing the perfect colors to staying comfortable in unpredictable weather, we'll cover all the essentials to make sure you're a well-dressed and confident guest at any autumn wedding. So, if you're wondering what to wear to that upcoming fall wedding, sit back, relax, and let our guide inspire your autumn fashion choices. It's time to embrace the season's beauty and create unforgettable memories while looking effortlessly stylish. Let's embark on this fashion journey and make sure you're dressed to impress at any autumn wedding that comes your way!
Embracing Autumn Aesthetics
The Colors of Autumn: The colors of autumn are a vibrant palette that serves as nature's inspiration for a perfect wedding guest attire guide. As the leaves turn from lush greens to warm hues of red, orange, and gold, so too should your wardrobe reflect this seasonal transformation. Think about deep burgundy dresses or suits reminiscent of the changing leaves, or opt for elegant earthy tones like olive green and burnt sienna. The subdued elegance of navy blue can also mimic the crisp, clear autumn skies. For a touch of whimsy, consider adding a pop of mustard yellow or plum to your outfit for a playful nod to the harvest season. Whether you're a bride, groom, bridesmaid, or a cherished guest, embracing the Colors of Autumn in your attire will ensure you blend seamlessly with the natural beauty of the season, creating a picture-perfect backdrop for a memorable wedding celebration.
Luxurious Fabrics: When it comes to selecting the perfect attire for an autumn wedding as a guest, one cannot overlook the importance of luxurious fabrics. Autumn's crisp air and changing foliage call for rich, opulent textures that exude warmth and elegance. Consider embracing fabrics like velvet, silk, and brocade to elevate your ensemble. Velvet gowns or blazers add a touch of regal charm and provide both comfort and style. Silk dresses with their lustrous sheen embody sophistication and drape gracefully, making them an excellent choice for any wedding affair. Brocade, with its intricate patterns, lends an air of extravagance and is ideal for those looking to make a statement. These sumptuous fabrics not only keep you cozy but also ensure you're dressed to impress at autumn weddings, exuding timeless beauty and refined taste.
Layering for Comfort: When it comes to autumn wedding guest attire, layering for comfort is the key to both style and practicality. As the leaves begin to change and temperatures fluctuate, selecting an outfit that allows for versatility is essential. Start with a chic and season-appropriate dress or a tailored suit in warm, autumnal hues like deep burgundy, rich plum, or elegant forest green. Then, add layers strategically. Consider a lightweight, long-sleeved blouse under your dress for added warmth and a touch of sophistication. Top it off with a tailored blazer or a stylish shawl that can easily be slipped on or off as needed. Don't forget to accessorize with a statement belt, coordinating scarf, or a pair of ankle boots to complete the look. With this layered approach, you'll be both comfortable and fashion-forward, making you the epitome of autumn elegance at any wedding celebration.
Finding the Perfect Dress
Length Matters: When it comes to autumn wedding guest attire, the length of your outfit truly matters. The changing leaves and cooler temperatures call for a thoughtful selection that strikes the perfect balance between elegance and warmth. For women, consider opting for a midi or maxi dress in rich autumnal colors like deep burgundy, forest green, or warm mustard. These longer lengths not only provide extra coverage but also exude a sophisticated charm that complements the season's romantic ambiance. Pair your dress with stylish boots or closed-toe heels for a practical yet fashionable choice. For men, a well-fitted suit or blazer and trousers in heavier fabrics like wool or tweed will keep you cozy while looking sharp. Remember, length matters, but so does the choice of fabric and color to ensure you're dressed to impress at the autumn wedding celebration.
Silhouettes and Styles: When it comes to autumn wedding guest attire, embracing the rich tapestry of fall colors and the changing leaves is key. Silhouettes and styles take on a special significance during this season. Think flowing maxi dresses adorned with earthy tones like deep burgundy, forest green, or warm mustard, perfectly capturing the autumnal spirit. A-line and wrap dresses not only flatter a variety of body types but also provide a comfortable and versatile option for unpredictable weather. As the air turns crisper, consider adding layers with elegant shawls or bolero jackets to keep warm while maintaining a touch of sophistication. Embrace the beauty of fall by incorporating floral prints inspired by the season, such as delicate roses or rustic sunflowers. These silhouettes and styles harmonize with the autumn backdrop, ensuring you're not only a cherished guest but a picturesque part of the celebration.
Floral and Nature-Inspired Prints: Floral and nature-inspired prints are a delightful choice for autumn wedding guest attire, effortlessly blending the rich hues of the season with the timeless beauty of the natural world. These prints often feature warm, earthy tones like deep burgundies, rustic oranges, and muted greens, mirroring the changing foliage. Dresses adorned with delicate wildflower motifs or elegant botanical patterns can add a touch of romance and whimsy to your ensemble. Pair these prints with complementary accessories and footwear in neutral shades or deep jewel tones for a look that seamlessly transitions from a sunny outdoor ceremony to an evening reception under the harvest moon. Whether you opt for a full-length gown or a playful midi dress, floral and nature-inspired prints will help you channel the enchanting essence of autumn, making you a captivating and seasonally chic wedding guest.
Suiting Up in Style
The Classic Suit: The classic suit is the quintessential choice for those seeking timeless elegance as autumn wedding guest attire. This versatile ensemble, with its tailored jacket and matching trousers, exudes sophistication and refinement. For autumn weddings, earthy and rich color palettes like deep navy, charcoal gray, or warm burgundy are ideal choices, mirroring the season's natural beauty. Pair your suit with a well-coordinated tie or bowtie and a crisp, white dress shirt for a polished look that's both traditional and stylish. Don't forget to consider the weight and fabric of the suit to ensure comfort in the fluctuating autumn temperatures. Whether you opt for a traditional two-piece or go for a three-piece suit, the classic suit will undoubtedly make you a standout guest while celebrating love in the autumnal ambiance.
Smart Casual Options: When attending an autumn wedding, striking the perfect balance between style and comfort is essential, and smart casual attire is the ideal choice. For men, consider a tailored blazer in warm, earthy tones like deep burgundy or forest green, paired with well-fitted chinos. A crisp dress shirt and a tie or pocket square can add a touch of sophistication, while leather dress shoes or stylish boots complete the look.
Accessories Matter: When it comes to autumn wedding guest attire, it's often the small details that make a big difference, and men's accessories play a crucial role in elevating your outfit to the next level of sophistication. As the leaves change color and the air turns crisp, consider adding warm, earth-toned accessories like a rich burgundy tie or a deep brown leather belt to complement the season's palette. A well-chosen pocket square can add a pop of color that reflects the autumn foliage, while cufflinks or a stylish watch can add a touch of elegance. Don't forget about the practicality of accessories too; a classic umbrella or a stylish pair of cufflinks can be both functional and fashionable for those unpredictable autumn weather moments. In essence, paying attention to men's accessories can transform your attire into a polished and thoughtful ensemble, perfect for celebrating love amidst the fall's beauty.
Outerwear Essentials
The Statement Coat: When it comes to autumn wedding guest attire, one sartorial choice stands out as a symbol of both style and practicality: the statement coat. As the weather begins to embrace cooler temperatures and the leaves turn their magnificent shades, a statement coat becomes the ultimate accessory for an outdoor or indoor wedding celebration. This fashion-forward piece not only adds a layer of warmth but also elevates your entire ensemble with its eye-catching design. Whether you opt for a luxurious faux fur stole, a tailored wool overcoat in a bold jewel tone, or a trench coat adorned with intricate patterns, the statement coat allows you to showcase your personality and fashion flair while providing functional comfort. So, this autumn, consider the statement coat as your go-to choice for wedding guest attire, effortlessly marrying fashion and functionality to ensure you're both chic and cozy throughout the festivities.
Shawls and Scarves: Shawls and scarves are the perfect accessories to elevate your autumn wedding guest attire. As the weather starts to cool down, these versatile pieces not only add a touch of elegance to your outfit but also provide warmth and comfort. Opt for a luxurious cashmere or silk shawl in rich autumnal hues like deep burgundy, forest green, or warm mustard to complement your attire. A finely crafted scarf can be draped gracefully over your shoulders or tied creatively around your neck, adding a layer of sophistication to your ensemble. Whether you're wearing a stylish cocktail dress or a tailored suit, shawls and scarves are the ideal companions for a fall wedding, ensuring you stay both fashionable and cozy throughout the celebration.
Dressing for Different Wedding Styles
Classic Elegance: For a traditional, formal autumn wedding, consider a timeless and sophisticated look. Ladies can opt for a long, floor-length gown in jewel-toned shades like deep burgundy, forest green, or navy. Men should don a well-fitted tuxedo or a dark-colored suit, complete with a tie or bowtie. Pair your outfit with classic accessories such as pearl earrings for women and leather oxford shoes for men.
Rustic Charm: If you're attending a rustic barn or farm wedding, embrace the countryside charm. For women, a flowing midi dress with floral patterns or earthy tones is an excellent choice. Pair it with ankle boots and a wide-brimmed hat for added flair. Men can go for a more relaxed look with a tweed blazer, a checkered shirt, and brown leather boots. Don't forget a pocket square or a charming bowtie.
Bohemian Chic: Bohemian weddings often have an eclectic, free-spirited vibe. Opt for flowing maxi dresses in autumnal colors like mustard, burnt orange, or deep plum. Add a statement belt or a floral crown for a whimsical touch. Men can choose casual yet stylish options like a linen suit with a patterned shirt or even a vest paired with comfortable loafers or suede boots.
Beachside Bliss: For a beach or coastal wedding in the autumn breeze, opt for lightweight and breathable fabrics. Women can choose a breezy sundress in pastel shades, or a maxi dress with a high slit to allow for easy movement in the sand. Men should go for light-colored linen or cotton suits, and leave the tie at home. Consider stylish sandals or espadrilles to complete the look.
Modern Minimalism: Modern weddings often feature clean lines and a minimalist aesthetic. Ladies can opt for a sleek midi or knee-length dress in neutral colors like black, white, or gray. Accessorize with contemporary jewelry and choose simple, elegant footwear. Men should stick to a well-tailored, slim-fit suit in muted shades, paired with minimalist dress shoes.
Vintage Vibes: If you're attending a wedding with a vintage theme, channel the era's fashion. Women can opt for a tea-length, lace dress reminiscent of the 1950s, while men can consider a tailored suit with classic touches like suspenders or a vintage-style tie.
In conclusion, navigating the world of autumn wedding guest attire can be an exciting and stylish adventure. As the leaves change and the air turns crisper, your wardrobe choices can reflect the beauty of the season while adhering to wedding etiquette. Remember to consider the wedding location, dress code, and personal comfort when selecting your outfit. Whether you opt for rich jewel tones, earthy neutrals, or fall-inspired patterns, there are endless possibilities to express your style while being a respectful and elegant guest. Layering can be your best friend, ensuring that you stay warm and comfortable throughout the day and evening festivities. Accessories such as scarves, shawls, or even a cozy wrap can add that extra touch of autumn charm to your ensemble. Lastly, always check with the couple or wedding invitation for any specific dress code requirements, as this will guide your choices and help you make the perfect outfit selection. By adhering to these guidelines and infusing your flair into your attire, you'll not only look fabulous but also be a considerate and stylish autumn wedding guest. So, embrace the autumnal vibes, enjoy the celebration, and create unforgettable memories in your stunning autumn wedding guest attire!